labor
Union and Community Donates Food to Give Strikers a Thanksgiving Meal as ASARCO Strike Continues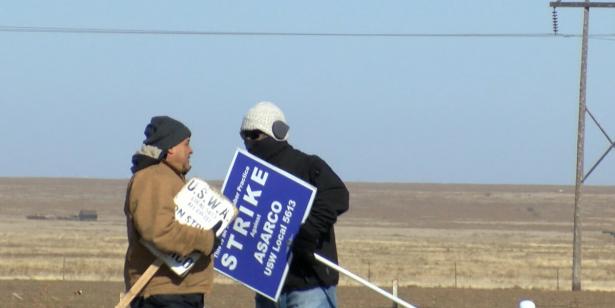 ASARCO strike will continue through the holidays,KFDA
The union representing ASARCO workers has not reached an agreement with ASARCO headquarters, and as Thanksgiving nears, there's no end in sight.
Two weeks ago, United SteelWorkers and union members from ASARCO plants in Arizona met in Phoenix, hoping to settle the strike through negotiations.
Union members are now back in Amarillo with no date set for future negotiations.

"Well we've been talking to the company. We went out there and we met with them, and we're still negotiating and we're trying to get a fair contact," said Jose Loya, District 13 staff representative for United SteelWorkers.
Picketers have not been paid for a month and a half.
Now, union members and the community have come together to donate food, ensuring every employee striking is able to have a Thanksgiving meal.
Roberts says not only does this relieve the worry of where his Thanksgiving meal is coming from, but it also allows him to contribute and bring something to the table when he gathers with friends and family.
NewsChannel10 has reached out to the ASARCO Amarillo Copper refinery, as well as ASARCO headquarters regarding negotiations and have yet to hear back.
As of right now, a date has not been set for negotiations to resume between ASARCO and United SteelWorkers.