labor
Texas Teachers Union May Strike Over COVID-19 Precautions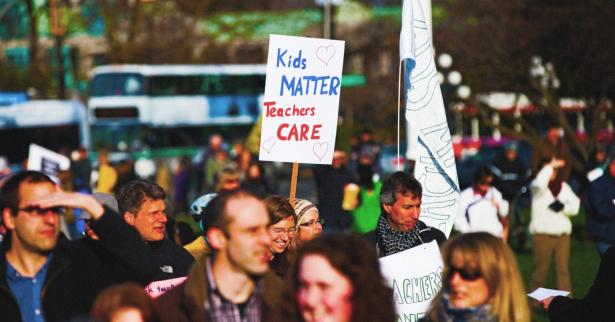 The president of the Texas branch of the American Federation of Teachers says that going on strike is an option if teachers are forced back into the classroom this fall without proper precautions for COVID-19.
As of right now, Texas is planning on sending students back to campuses when the fall semester starts. As new COVID-19 cases and hospitalizations skyrocket, teachers are afraid. 
"I had already been sick with respiratory illness almost the entire year, so I think I may have a health problem, but I was unable to get to the bottom of it due to COVID and not wanting to go out to a lot of appointments," one teacher who asked to remain anonymous told Reform Austin. "I have no faith in our governor to make the right call, especially after he screwed us over with the reopening, and his announcement that we'll be back in person in the fall no matter what is highly irresponsible— it would be laughable if it weren't so damn tragic."

Zeph Capo, president of Texas AFT, is adamant that striking to protect teachers and students is on the table. Though teachers can take advantage of some protections, such as the Family and Medical Leave Act to cover people with underlying health conditions for a temporary reprieve for work, Capo said it won't be enough for the entire Texas school system.
"Short of those things, they'll have to join us on the line against the districts that want to force us to go back too soon," he said.
Striking comes with real risks. Teachers in Texas are legally prohibited from striking, and doing so can cost them their retirement funds and their licenses. Capo said the situation is dire enough to call for desperate measures despite the "draconian" laws that the state has in place to prevent organized action for teachers' rights.
"It is illegal, but it was illegal everywhere somewhere when it first happened," Capo said. "There's a point that you get to where you risk it all because conditions get too bad. If you're not around to enjoy your retirement, what good does it do?"
"I fully support public school teachers striking," another teacher told us anonymously. "I don't know how they're going to teach with 25 kids or more in a class and follow safety procedures. In Texas, strikes don't really happen too much so it doesn't seem likely. It might be more like a sick out. Public school teachers in Texas have been told they can lose their certifications, pensions, and their positions. It would be a huge risk. As a private school teacher, I have a manageable class size and supportive leadership. We ARE back at school and I'm nervous. I am a single mom with three kids. Child support has been spotty from two addict fathers. I feel like I don't have a choice."
At this point, striking is a threat, not a firm decision. 
Texas AFT and teachers are involved in a letter writing campaign to Gov. Greg Abbott about concessions they believe are necessary to ensure a safe school year. One particular change they want is a waiver of the 45-day notice teachers are required to give before saying they will not be returning to work. Many districts in Texas have not even decided what the school year will look like. There is talk of continuing remote education or perhaps using a hybrid of in-person and online classes. As they delay, that 45-day deadline approaches. Texas AFT wants the rule changed to give teachers a week beyond any announcement about new school protocols to make their decisions.
They are also demanding mandatory masks in classrooms and that the state provide those masks. They also want increased testing and contact tracing so that the course of an infection can be charted. More than anything, they want teachers involved in the re-opening process, with the state using its resources to monitor the effectiveness of district initiatives.
"Teachers need to be open to be part of reopening plans," Capo said. "They have to reconsider their stance on the safety equipment. The state must minimally require that schools have masks available for students and staff. We're not even doing that right now. We know that it's difficult to make one size fits all in Texas, but we need to have some minimum standards on safety. Every school must be required to put their safety plan on file with the state, for instance. The state has a role to play analyzing what's working and what's not. That's why they should be more engaged in this process and providing us appropriate guidance and looking at things from the macro area.
He adds that teachers want to get back to their students more than anything in the world. They just want it done in a way that takes evidence-based precautions into account and respects the worker rights of teachers.
 "There's fairly unanimous consent that everyone would rather be teaching in the classrooms in August," he said. "There's also unanimous consent they aren't willing to do that without safety protocols being put in place as well as financial support from the district and state, that they're putting a premium on our safety."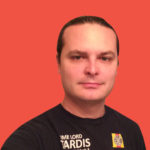 Jef Rouner is an award-winning freelance journalist, the author of The Rook Circle, and a member of The Black Math Experiment. He lives in Houston where he spends most of his time investigating corruption and strange happenings. Jef has written for Houston Press, Free Press Houston, and Houston Chronicle.