food
Eudora Welty's Crab Casserole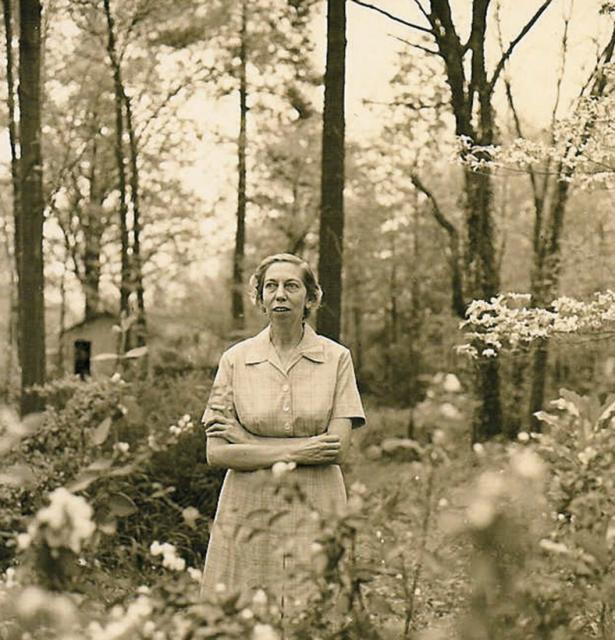 Eudora Welty, Photo courtesy of the Welty family.
Read any of Eudora Welty's short stories and two traits become clear: She had a great understanding of and love for people, and she had a dazzling sense of fun. Welty regularly invited friends to her home at 1119 Pinehurst Street in Jackson, Mississippi, where night-blooming flowers burst into fragrance, and friends discussed literature, played games, and dipped into her plentiful stock of Maker's Mark.
One evening in 1985, Welty hosted the esteemed broadcast journalist Roger Mudd and made a crab casserole (Mississippi's blue crab season stretches into late fall). As she removed the Pyrex dish from the oven, it slipped from her grasp and the contents spilled across the kitchen floor. Undeterred, the friends ate crackers and beans and drank bourbon into the night.
Two weeks later, Mudd received a postcard from Welty, which now resides with his collection of papers at Washington & Lee University in Virginia. The front depicts the Cheshire cat; on the back, Welty scrawled her recipe for Eudora's Crab Dish. Ingredients: Crabmeat, green pepper, onion, celery, mayonnaise, and spices. Preparation: "Remove from oven, immediately invert and allow to reach kitchen floor. Test and see if thoroughly shattered. If Roger Mudd is dinner guest, he will quickly appear and take care of everything. Serves 0."