Media Bits and Bytes - January 12, 2021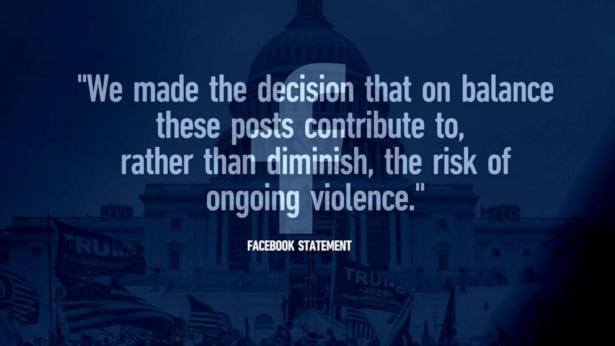 Credit,ABC News
The Phrase "Storm the Capitol" Was Used 100,000 Times Online in the Month Before 1/6

By Samantha Michaels
Mother Jones
Many of these posts appeared in comments on viral tweets, and included explicit details about how to get inside the Capitol building.
By Kyle Pope
Columbia Journalism Review
Even the media people who didn't elevate Trump's rigged-election nonsense are going to have to grapple with their own complicity in the Trump story.
Surprise! Conservative Media Blame the Left
By Alex Shephard
The New Republic
Conservative cable networks made excuses on behalf of the rioters, bolstering their sense of entitlement, while continuing to spread conspiracy theories. 
Social Media Is the Crime Trail
The FBI is calling for "tips and digital media depicting rioting and violence in the U.S. Capitol Building and surrounding area in Washington, D.C."
By Yelena Dzhanova
Business Insider
Donald Trump, Sidney Powell, and Michael Flynn were among the people whose accounts were banned following the attack on the Capitol. These accounts, social media platforms said, violate their rules of engagement and pose a risk to the public. 
Parler: The Banned Social Platform
By Kaya Yurieff, Brian Fung and Donie O'Sullivan
CNN
The alternative social network popular with conservatives, has been banned by Apple, Google and Amazon. Despite its niche audience, the platform became the most-downloaded app on the weekend of November 8 -- the day major media outlets called the election for Joe Biden.
Scenes of the angry mob gathering on the steps of the Capitol before pouring into the building and overpowering security guards have been splashed across news websites and papers around the world.
Big News: Broadband Access Expanded
Tucked inside the $900 billion Covid-19 stimulus bill are some pretty big broadband provisions aimed at getting more Americans the internet, at a time when connection is so pivotal in so many parts of everyday life.
By Patrick Cockburn
The Independent
What he was accused of doing is what every journalist and news outlet does or ought to do: find out significant information, which may or may not be labelled secret by self-interested governments, and pass it on to the public.
By Chip Gibbons
Jacobin
The man who exposed one of the most secretive surveillance programs carried out by one of the world's secretive spy agencies should be allowed to return home.