Media Bits and Bytes - June 15, 2021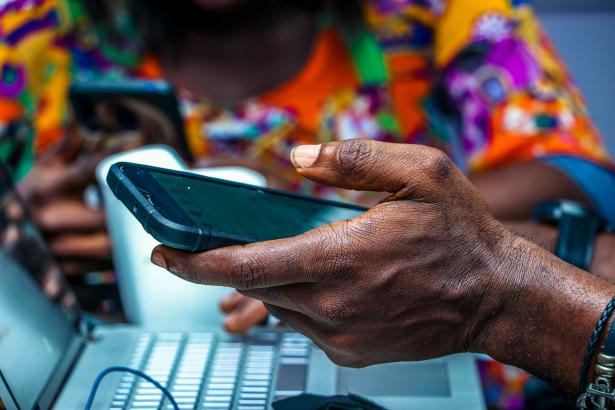 Credit,Olumide Bamgbelu on Unsplash
A New Phase for Social Media Regulation

By Andrew Hutchinson
Social Media Today
The US Government made a range of significant announcements last week which could end up having major impacts on how social media platforms operate, including potential limitations and restrictions on what digital platforms can do in regards to buying other platforms, operating their ad businesses, utilizing user data and more.
Hedge Funds, State Governments and Local Papers
By Anna Brugmann
Washington Monthly
Politicians and journalists are getting over their historic squeamishness about taxpayer money going to news outlets.
The Ransomware Caper
Is the Government Doing Enough? By Maria Korolov, Data Center Knowledge
Who's Getting Hit By AJ Vicens, Mother Jones
The Role of Bitcoin By Greg Myre, NPR
Rightwing Media Carry the Ball For Trump
By Alex Samuels
FiveThirtyEight
Since the Facebook and Twitter bans, Trump's messages are still getting heavily liked and shared across social media — particularly because they are getting picked up by far-right media outlets and his supporters with large followings. 
BitClout: Investment Revolution or Scam?
By Caroline Lester
The New Yorker
The social media stock market collapses everything—art, humor, personhood—into money, laying bare just who, and what, we are willing to pay for.
Thousands of players flocked to a digital world filled with draconian rules, slavery, and anti-Semitism—and tested how far "just a game" can go.
In the age of viral media and punitive surveillance, visual journalists have an ethical obligation to minimize harm when covering protests.
Social Media and Indigenous Peoples
By Tristan Kennedy
The Conversation
97% of Indigenous people report seeing negative social media content weekly. Here's how platforms can help.
By James Yeku
Africa is a Country
Anyone who cares about civil society, free speech, and human rights should find the state's digital silencing of its citizens deeply troubling.
Reporting a Boom While More Go Bust
By Alan M. Jacobs, J. Scott Matthews, Tim Hicks and Eric Merkley
MarketWatch
Reporting on GDP or the stock market gives a distorted picture because it ignores how the benefits are distributed. Or not.