Is the Window for System Change Closing?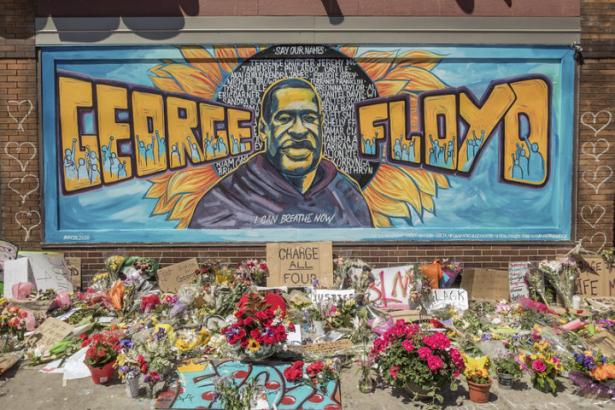 , Photo by Samuel Wagner via Flickr
When I was in high school, my father was robbed and beaten, leaving him with a traumatic brain injury that changed all of our lives. While he struggled to regain his physical ability to talk, walk and heal from his injuries, we all struggled economically and emotionally as we cared for him.
We got no support from a system that is supposed to serve victims and survivors of crime.
The lesson of that experience has stayed with me ever since. In 2006, after much internal debate, I took a job as a federal prosecutor because I had seen up close how over-policing, incarceration and the many consequences of system involvement disproportionately impact Black and brown families.

I understood that prosecutors were some of the most powerful actors in the system. I also understood intimately how the current system does not serve families devastated by violence.
It certainly didn't serve my family.
The weight of my father's injury, the trauma and the stress, took a toll on all of us, but especially on my brother. He developed a substance use disorder that none of us knew about until he called me, when I was a new prosecutor, to say he was in jail.
Without any healing support, he would ultimately spend a year incarcerated, significant portions of it in solitary confinement, which nearly destroyed him.
He is one of many millions of Americans harmed by an approach to justice fixated on one outcome: Who caused the harm and how do we punish them?
Finding a different approach seemed impossible—until the murder of George Floyd opened a door for change.
That tragic death is historically vital for many reasons.
But one reality stands out for me: On the heels of countless police killings of Black men rooted in racial oppression, this time our collective response was different. We went beyond the demands for the arrest, prosecution and conviction of a police officer.
We looked for solutions outside of the system —solutions rooted in community-based, trauma-informed responses to violence that have succeeded for years.
We don't talk enough about solutions outside of the system, and I understand why.
The system is so harmful that we're doing everything we can to mitigate the way it hurts people, families and communities.
In the wake of the Floyd killing, there was a call to take on the system that enables the repeated killing of Black people by those sworn to "protect and serve."
The call was to take it down.
A Different Model
But I discovered a brilliant and different kind of model — built by Shari Silberstein, the former executive director of Equal Justice USA, and her team over the last two decades —  that redefines what justice can and must be.
This new justice system, grounded in the communities it should serve, will deliver safety, healing for everyone affected by harm, and accountability that repairs.
I'm now privileged to step into Shari's shoes as the organization's new executive director.
After three amazing years at the Vera Institute of Justice, I joined EJUSA to heed the calls within myself to do more than reduce the harm that the system causes, and to instead build up the solutions that work in its place.
I do so knowing that we won't have this opportunity to redefine justice forever. Already, we have seen regression from last year's embrace of transformative ideas and alternatives to the status quo, as cities have struggled with violence.
The galvanized energy of last year's protests grows more distant, and we see the window for systemic change closing.
Some people think that building an alternative to our current harmful system means starting from scratch; but that's far from the truth.
Heal and Prevent
The innovative, community-based programs that heal and prevent violence are humming and ready to grow. We just need to elevate the effectiveness of these initiatives so we can invest in and expand them.
Of course, this isn't the work of one organization.
I'm thrilled at the opportunity to see Trauma to Trust ―our community-police training―up close; to anticipate which state will be next to repeal the death penalty; and to tap into the brilliance of our partners providing community healing, preventing violence, and building diverse networks of activists for true justice.,
But this is a movement for the many.
Our vision is spacious. The pursuit of racial equity, accountability that repairs, and the well-being of those impacted by the system requires collaboration. Those in this fight know there is something better than what we have inherited. We must unite to achieve it.
It's not enough to dismantle the part of the system we don't want, not when it's rooted in racial oppression, when it perpetuates harm and leaves families to fend for themselves through trauma, the way mine did.
Now is the time to band together, to amplify solutions that truly deliver safety, healing, and repair to communities that have long been denied.
This is our chance to build exactly what we want, together.
Jamila Hodge became executive director of Equal Justice USA this month. She previously worked at the Vera Institute of Justice, where she launched the Reshaping  Prosecution Program. She spent 12 years as an Assistant U.S. Attorney for the District of Columbia, and worked in then-Vice President Joe Biden's office as an adviser on criminal justice and drug policies.
The Crime Report's is a nonprofit multimedia information and networking resource based at John Jay College of Criminal Justice in New York. Published daily online, Monday through Friday, our award-winning site is staffed by working journalists in New York, Washington and Los Angeles; and provides comprehensive reporting, informed commentary, and analysis of criminal justice news and research in the U.S. and abroad.