Media Bits and Bytes - November 16, 2021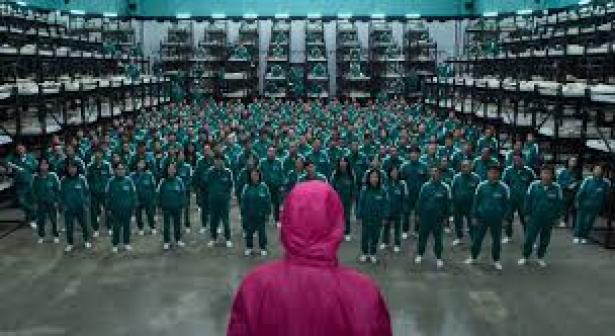 Credit,Netflix, Siren Pictures Inc., YouTube
Mark's Meta Megascheme
Target: Children  By Prabir Purkayastha, MENAFN
A Growing Monopoly  By Peter Kafka, Vox
Zucker Needs Suckers  By James Muldoon, Jacobin
The Infrastructure Bill and the Digital Divide
By Marc S. Martin and Tyler Robbins
Perkins Come
The bill includes $65 billion for broadband infrastructure and government programs aimed at expanding access to more reliable, affordable, and faster internet services. This will be accomplished through infrastructure grants, service plan subsidies for the disadvantaged, and new labeling requirements on service providers.
Coverage of Protests in Cuba, Colombia On Different Planets
By Mikael Wolfe and Jessica Femenias
NACLA Report
This study examined the coverage of the protests in Colombia and Cuba in the two newspapers during a period of six to eight weeks from the day that the protests broke out in each country. Coverage by The Post and The Times largely conformed to Biden's foreign policy agenda.
By Steve Kaczynski and Scott Duke Kominers
Harvard Business Review
By creating a system of verifiable digital ownership, non-fungible tokens fundamentally changed the market for digital assets, creating the possibility for new types of transactions. Amidst a flood of new ventures, however, it can be hard to tell which are creating value and which are just riding the hype.
China's Social Media Explosion
By Christina Lu
Foreign Policy
Now that all the major U.S. platforms have left the country, what does the world's largest social media market look like?
TikTok: Permission to Live Our Lives
By Madison Malone Kircher
Slate
The idea that we need permission to celebrate ourselves, to indulge in self-care, has become something of a running theme among several of TikTok's most popular trends this fall. 
School Surveillance Via Laptops
By Nir Kshetri
The Conversation
Reported provision of laptops by schools to their students doubled from 43% before the pandemic to 86% during the pandemic. But schools also installed artificial intelligence-based surveillance software on these devices to monitor students' online activities and what is stored in the computer.
Big Media, Stop Feeding the Far Right!
AT&T—the world's largest telecom company—played a major role in creating and funding One America News Network, the Trumpite cable outlet that stands to the right of Fox News.
Critics Discuss Hit TV Shows About Class
By Daniel Fienberg and Angie Han
The Hollywood Reporter
The extremes of income disparity shape many of the small screen's fall offerings — but, THR's television critics say, not all explorations of class are created equal.
Watching the Media Ignore Eco-Activism at COP26
By Jon Allsop
Columbia Journalism Review
Climate-justice movements (like many other social-justice movements) have historically been marginalized and/or infantilized by swathes of the mainstream media.