labor
It's International Food Workers Week—Support Organizing That Centers Those Who Feed Us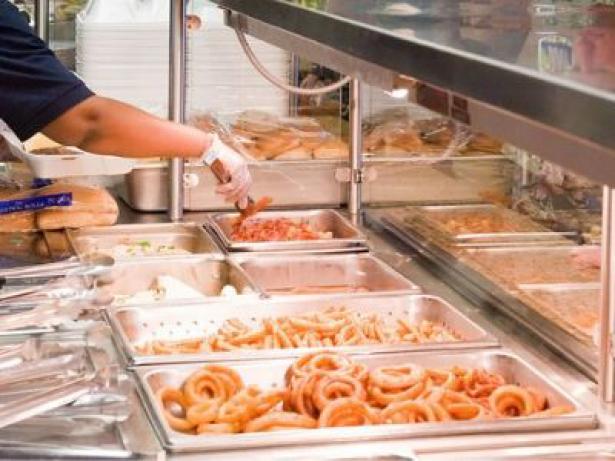 Every year, the Food Chain Workers Alliance marks International Food Workers Week in November. As peoples' thoughts turn to holiday feasts, it's a time to recognize the labor that people working from field to factory contribute to feeding the world. What started as an awareness campaign in 2012 by organized food and farmworkers leveraging end-of-year holidays around the need to raise the minimum wage and improve working conditions from farm to table, the campaign has become more relevant than ever in 2021.
Corporate greed has long been at the root of human rights violations in workplaces along the supply chain. Throughout the COVID-19 pandemic, big food companies that control much of the U.S. food supply and its infrastructure have posted record profits. Meanwhile, food and farmworkers were deemed "essential"—even as they struggled to get basic protections and fair pay at work. What we have witnessed throughout the pandemic is nothing new. There's a long history of over-exploiting and under paying the people who do the vital, yet too often unseen, work that keeps grocery stores stocked with food. But there's an equally long history of resistance led by those same people.
So often in the grocery store, those stories of resistance are made invisible. What we know of the struggles for human rights and dignity gets boiled down to an ethical label on a bar of chocolate or a tub of yogurt, and a simple question, "buy this, or buy that?"  Over the years, my organization, Fair World Project, has produced many resources to help answer and expand on that question. But as the stories of #FoodWorkersRising this International Food Workers Week remind us, there are so many more ways we can build towards a fairer food system too.

In our "For a Better World" podcast, I have the honor of speaking to worker organizers, as well as others working to transform the food system. Right now, in the dairy barns of upstate New York, there's a years-long struggle going on for safe working conditions and for dignity. Workers tending the cows whose milk goes to Chobani have been calling on the yogurt maker to meet with them and negotiate. Organizing with the Workers Center of Central New York, these workers have moved legislative mountains, winning historic protections for union organizing and wage protections that too many farmworkers nationwide lack.
Now is a critical time in their campaign for justice. Instead of meeting with workers, Chobani has gone its own way, working with Fair Trade USA to develop a "fair trade dairy" label—without the participation or support of the workers it claims to benefit. In the words of organizer Crispin Hernandez, "We've spoken with workers on several of the farms participating in this program and without fail they are all confused about the program—how it works, who's running it, what their rights and benefits are, and how to get more information. Meanwhile working conditions and housing issues have not changed. We haven't seen any benefit to workers."
Too often, workers' calls for justice and all of our calls for a fair food system are met with false solutions like this label that try to rebrand the exploitative status quo as ethical. But there is another way.
Throughout the fall, we have seen wave upon wave of national strikes and labor actions as workers at national brands like Nabisco, Kellogg's and Hello Fresh joined thousands of others to stand up for fair pay and better working conditions. When actor Danny DeVito tweeted "No Contract, No Snacks," he set an example for what we can all do, regardless of our jobs. Our power and our participation in the food system doesn't start and stop in the grocery aisle. This International Food Workers' Week, we can amplify the demands of worker-led campaigns  who are sharing their calls for action at #FoodWorkersRising2021. Together, we can support a food system grounded in justice that nourishes us all.
Anna Canning is Campaigns Manager at Fair World Project and co-host of the organization's For a Better World podcast, season two: Unfair Dairy is streaming now.   Fair World Project (FWP) educates and advocates for a just global economy where: people are treated fairly with dignity; the environment is respected and nourished; commerce fosters sustainable livelihoods and communities in a global society based on cooperation and solidarity; fair market opportunities and fair government and trade policy defend, and support the contributions of farmers, workers, and artisans to our global society; marketing claims have integrity and promote throughout entire supply chains, and support dedicated brands that put people before profits.
The Common Dreams media model is different. We cover the news that matters to the 99%. Our mission? To inform. To inspire. To ignite change for the common good. How? Nonprofit. Independent. Reader-supported. Free to read. Free to republish. Free to share. With no advertising. No paywalls. No selling of your data. Thousands of small donations fund our newsroom and allow us to continue publishing. Can you chip in? We can't do it without you. Thank you. DONATE NOW