labor
Murfreesboro Starbucks in Nashville Joins Nationwide Labor Organizing Push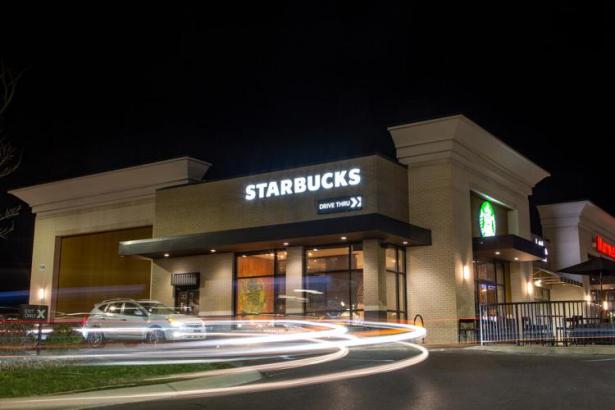 Starbucks location on Fotress Boulevard in Murfreesboro., Matt Masters
Workers at a Starbucks in Murfreesboro are among the latest joining a nationwide labor organizing push at the coffee chain.
Employees at the Fortress Boulevard location filed paperwork with the National Labor Relations Board seeking a union election under the umbrella of Workers United. If successful, the store would be the first unionized Starbucks in Middle Tennessee.
More than 100 Starbucks locations have initiated unionizing efforts since late last year, including prominent efforts in Memphis and Knoxville.

Laci Cote, a leader of the Murfreesboro group, tells the Scene that a union leader in Knoxville helped walk her through the process. Cote has worked at the Murfreesboro Starbucks for more than a year and has lived in the city southeast of Nashville since she was a kid.
"I don't think I ever saw myself actually participating in something like this," Cote says. "It has always been something I've believed in. I've always been pro-worker, pro-union. I just have always thought it was something too difficult to achieve. Watching Buffalo and all the other stores organize is what has made this possible for our store."
Starbucks' response to the unionizing effort has been, at times, aggressive. The company fired several employees involved in organizing in Memphis because they participated in a news interview at the location. Cote says it has been "nerve-racking" waiting to see what the company's reaction would be.
A spokesperson for Starbucks says, "We are listening and learning from partners in the stores as we always do," adding that the company believes its relationship with its employees is better without a union. "Our success is built on how we partner together always."
According to Cote, more than half of the location's eligible workers support the union drive, though some are "understandably" skeptical.
"Over the last year, really within the last several months, we've noticed a culture change at Starbucks, at least specifically our location," Cote says. "Our partners are being overworked, undertrained, underpaid; we're not being supported by upper management — a lot of things that make our work environment a pretty negative one that we know Starbucks can do better at. That's what this is really about: challenging Starbucks to do better, to live up to their own standards when it comes to the way they treat their employees."