labor
Rail Workers Want Tracks Publicly Owned.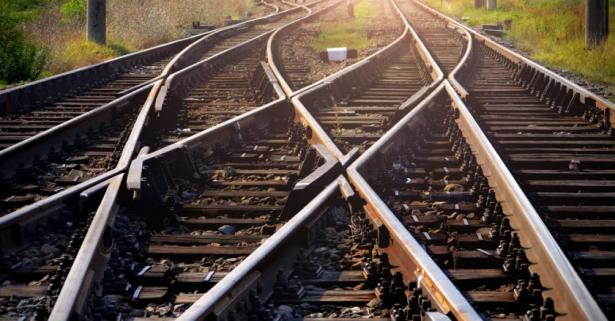 Shutterstock
Last month, Railroad Workers United (RWU), an umbrella advocacy group for rail-industry union workers, did something it's talked about doing for 10 years: It called for the sprawling network of rail infrastructure in North America to be publicly owned.
The reasons why, according to a resolution adopted by RWU's international steering committee, include the railroad companies' hostility to workers' unions, steady reductions of workforce over the years, disinvestment in railway infrastructure and an obsessive focus on profits over service.
The resolution was approved at a time of unusual public attention on the U.S. supply chain and its reliance on freight rail service, and on the negotiations between railroad workers and the handful of freight companies that currently own most of the tracks in the country. Earlier this fall, the Biden administration helped broker a tentative agreement between unions and management, averting a much-feared rail strike. But two months later, the threat of a strike still looms, with lingering conflicts over rail companies' uncommonly meager sick-leave policies.

Rail workers say a host of problems — exhausting conditions for workers, perennial threats to the supply chain and the economy, the diminished state of U.S. passenger rail — stem from freight companies' growing fixation on cost-cutting. They point out that the public ownership of rail infrastructure in other countries, and of roadway, waterway and air travel infrastructure in the U.S., shows it doesn't have to be that way.
"Since the North American private rail industry has shown itself incapable of doing the job, it is time for this invaluable transportation infrastructure — like the other transport modes — to be brought under public ownership," the group said in a press release.
Workers Say Railroads Are Profit-Obsessed
At the root of many of RWU's complaints is something called precision scheduled railroading, or PSR, a model of operating that prioritizes moving freight cars in ways that are most efficient and cost-effective for the major railroad companies. The model was developed by E. Hunter Harrison, a legendary, controversial executive who led four of the biggest railroad companies in North America at various points in his career. At the time of his death in 2017, Harrison had come out of retirement to serve as CEO of CSX, which dominates the eastern U.S.
Over the last decade, precision scheduled railroading has become the norm at most of the major railroads in the country. That has coincided with a massive increase in profit margins for the railroads, putting them among the most profitable industries in the country. Harrison and other adopters of the PSR model have been praised and criticized for fixating on lowering their companies' operating ratios. That's a measure of how efficiently a company can generate revenue, and a metric that's especially important to Wall Street traders and company shareholders looking for quarterly earnings.
Critics say PSR puts the short-term profitability of railroad companies at odds with the long-term viability of railway service — for freight as well as passengers. "Doing less with less" is how Sean Jeans-Gail, the vice president of policy and government affairs at the Rail Passengers Association, referred to the practice. "The evil ghost of Hunter Harrison lives on," said U.S. Rep. Peter DeFazio (D-OR), at a hearing of the House Transportation and Infrastructure Committee earlier this year. "He has addicted the CEOs of the rail industry to watching the ticker on Wall Street and using their resources to benefit their shareholders and not run railroads like railroads," he added.
It's not just that railroad companies are generating big profits, says Ross Grooters, a member of RWU's steering committee, but that they're doing so in ways that push less profitable freight to the trucking industry. That has negative environmental and social impacts, including more greenhouse gas emissions and highway congestion, and it could hurt the rail companies in the long run.
"The condition on the railroads has gotten to the point where we think self-harm is being done to the rail system," Grooters says. "In order to correct that, we don't really see a path forward that doesn't involve prying things back from this for-profit model of operating."
Other countries, including Japan, China and parts of Europe, have extensive, high-functioning rail networks that are publicly controlled, RWU members note. And they say public ownership of other transportation infrastructure in the U.S. shows there's no inherent reason why railroad tracks should be private.
"I don't think it's too radical to think that this can be done in a different way," Grooters says. "To create the railroads, there was a lot of public investment that made that happen. Right now that's being liquidated."
The United States has a 140,000 mile network of privately-owned freight railroad tracks. (Association of American Railroads).
Public Investment in the Rails
The North American rail network was laid out starting in the mid-19th century. To promote the expansion of rail, the federal government gave land grants to railroad companies, which provided them not just a thin strip of land to lay tracks in key connection areas, but adjacent sections of land for development. Many of those grants, which amounted to around 180 million acres, crossed native lands. In addition to the well-known exploitation of Chinese immigrant labor to build the transcontinental railroad, rail companies also owned and leased slaves to build much of the track in the pre-Civil War South. After emancipation, they continued exploiting involuntary Black labor through the convict leasing system. Most of the major freight companies today, which are amalgamations of many smaller past companies, still operate dozens of railroad lines that were built with slave labor.
During a brief period of nationalization when the country entered World War I, the federal government invested around $1 billion in infrastructure and standardization that had long-term benefits for the railroad industry.
The track "has already been paid for many, many times over," says Marilee Taylor, a recently retired engineer in Illinois and a member of Railroad Workers United. "We don't owe anything on that bill. In fact we're due a refund if you ask me."
Today, if the railroad companies make profit-driven choices that push more freight onto interstate roads, the public pays for that in the form of additional maintenance, as well as enduring more pollution and congestion, says Reno-based RWU organizer Ron Kaminkow.
"Private ownership of the railroad industry is not in the interest of the railroad workers, passengers, freight shippers and — it sounds insane — but it's not in the interest of the rail industry itself," Kaminkow says. "We have squandered a whole generation where we could have been investing in infrastructure, electrification, increasing speeds and getting traffic off the highways."
Naturally, the railroad industry doesn't agree. Asked for an interview, a spokesperson for the Association of American Railroads, an industry group, sent an email noting that rail infrastructure gets a relatively high grade from the American Society of Civil Engineers. It's a "farce" to suggest that a publicly controlled railroad could provide the same level of performance as the freights, said Jessica Kahanek, AAR's senior director for media relations — "particularly in a time when public infrastructure has been chronically underfunded for decades."
"Additionally, workers such as those RWU purports to represent are on track to receive the largest pay increase in 50 years with new contracts before their membership," she said. "Those first-in-class wages and benefits are only possible in a thriving privately owned and operated freight rail system."
Trains at Seattle's Union Station. The Pacific Northwest Corridor is a popular passenger rail line that extends 466 miles from Eugene, Ore., to Vancouver, British Columbia via Portland, Ore., and Seattle. The tracks are owned by BNSF Railway. (Paul Taylor/Governing)
Why Owning the Right of Way Matters
Some states see the value of public control of the railways. Under the terms of the federal law that created Amtrak in the 1970s, railroad owners are supposed to give access and priority to passenger trains over freight trains when they come in conflict. But in reality, the opposite is often the case, says DJ Stadtler, executive director of the Virginia Passenger Rail Authority (VPRA).
"The No. 1 reason for on-time performance challenges in the United States, and probably even more globally, is freight train interference," Stadtler says.
VPRA was created in 2020 as part of a plan to expand passenger rail service between the D.C. metropolitan area and other cities in Virginia. Officials determined that expanding highways in the region to address population growth would cost $12 billion and take 10 years — and ultimately fail to solve the problem of congestion, Stadtler says. Passenger rail was a better alternative. But in order for it to work, it would have to be frequent and reliable. Too often, dispatchers employed by freight companies will put the carriage of freight over passenger train schedules.The gains they make from prioritizing their own business vastly outweigh the penalties they have to pay for failing to put passenger rail first, Stadtler says.
Over the last few years, VPRA has acquired hundreds of miles of track and right of way from CSX, and a smaller amount from Norfolk Southern Corporation, two of the biggest rail companies in the country. The acquisitions will allow the state to build second tracks in areas of frequent conflict between passenger and freight trains.
"Our goal in acquiring right of way was to have a dedicated passenger track so we could have the service be much more reliable," Stadtler says.
The acquisitions had a clear upside for the freight companies as well, as the public was committed to improving the infrastructure they use to run their trains. For Virginia, it's a rare chance to expand passenger rail, and remove some of the uncertainty of dealing with railroad companies. According to recent reports, passenger rail ridership is higher now than it was before the pandemic.
"The issue was all about control," Stadtler says. "We wanted to control our own destiny."
CSX and Norfolk Southern declined interview requests.
A Far-Fetched Idea?
How radical is the idea of a full public takeover of railway infrastructure in the U.S.? Who would even lead the charge?
Railroad Workers United members admit that it's not an easy thing to imagine. In a broad sense, the existence of the interstate highway system shows the public can build and maintain national transportation infrastructure. But the analogy only goes so far, as highways don't require careful scheduling for all users. RWU's resolution is conspicuously vague about what constitutes rail "infrastructure," and how it could move from private to public ownership.
But they feel they have a "golden opportunity," in Grooters' words, to illuminate connections between the labor struggle in the rail industry, problems in the shipping industry, supply-chain crises and the climate emergency. They plan to poll rail workers broadly about the idea of public control of the tracks, and to build a coalition with environmental groups, transit advocates, shipping companies, and more.
"For social change to occur in this country, it takes a grassroots movement," says Taylor. "And I think to open up the discussion about what is possible — what we should be doing for the working people of this country — that is where the source of support should be."
Sean Jeans-Gail, of the Rail Passengers Association, says it "takes time to socialize an idea," especially one as far-reaching as mass public control of a privately owned asset. But as time goes on, he expects more people may conclude that society can't achieve certain policy goals under the current structure of railway ownership.
"And then you might have to wait for a crisis," he says. "If my theory is correct, a lot of these freight rail disruptions will linger, and then at some point there will be pressure from farmers and from commodity shippers to say: 'It's not only not getting better, it's getting worse. And if you want to start having toxic chemicals shipped by trucks on the highway, where there's minivans and much higher rates of collisions and accidents, then that's what we'll need to do.' But is that what's best for the country?"