Act Like a Mob Boss, Be Indicted Like One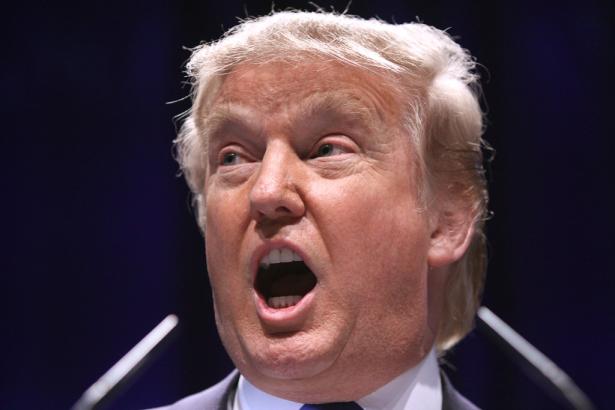 Donald Trump, Gage Skidmore (CC BY-SA 2.0)
Comparisons of former President Donald Trump to a mob boss bubble up often: Trump runs his life and businesses like a mobster, per former Trump fixer and personal counsel Michael Cohen, who is on record saying that Trump "used mafia-type tactics to battle foes and advance his personal agenda." Former Manhattan D.A.'s Office prosecutor Mark F. Pomerantz wrote in his recent book when referring to Trump: "In my career as a lawyer, I had encountered only one other person who touched all of these bases: John Gotti, the head of the Gambino organized crime family."    
The mobster comparisons are befitting not just in Trump's life and business modus operandi, but also now in the way Trump is finally being held accountable, following news of his indictment by the Manhattan District Attorney's Office.
Trump runs his life and businesses like a mobster, per former Trump fixer and personal counsel Michael Cohen, who is on record saying that Trump "used mafia-type tactics to battle foes and advance his personal agenda."

Mob boss Al Capone built a multimillion-dollar empire on bootlegging, racketeering, cold-blooded murder, gambling and corruption. Despite several failed attempts by the authorities to lock him up for good (in large part due to Capone's bribery of law enforcement and paying off powerful officials) he successfully evaded conviction for years.
In 1927, the U.S. Supreme Court ruled in U.S. v. Sullivan that "[g]ains from illicit traffic in liquor are subject to the income tax" and therefore would be taxable by the federal government. By that time, Capone was taking home $60 million a year (more than $900 million in today's dollars). In a display of massive chutzpah, Capone never filed a federal income tax return, as he claimed that he had no taxable income. But in 1931, Capone's luck finally ran out: the U.S. government indicted him on 22 counts of income-tax evasion. He gambled on a jury trial and lost; he was found guilty on five counts and sentenced to 11 years in prison, which he served at Alcatraz.
Capone is often offered up as the example of how the justice system can achieve justice, even if it's through deploying "just a paper crime" like tax evasion. In his prosecution of Trump, Manhattan District Attorney Alvin Bragg is also chasing a paper crime in fraud. This historic indictment and prosecution of a former president of the United States has boiled down to the following: the falsification of documents, namely business records.
Over the years, other famous individuals have been arrested and prosecuted for what some refer to dismissively as "weak" crimes: Martha Stewart (insider trading and tax evasion) and Lionel Messi (tax evasion), for example. Their crimes were still violations of the law, and that is why they were prosecuted. Recall the motto that is oft used by most prosecutors' offices: They prosecute criminals without fear or favor. If no one is truly above the law, then former presidents can, and should, be prosecuted for falsification of business records.   
In this instance, the payments made to reimburse Michael Cohen were booked as "legal fees," but they weren't truly payments made for any legal services. Cohen has testified that Trump knew that the "legal fees" moniker was fake.
Falsifying business records is a misdemeanor violation of New York state criminal law. However, if you falsify business records in the furtherance of another crime, like a campaign finance violation, then falsification of business records becomes a felony. Bragg could make the argument that the $130,000 payment to silence adult film star Stormy Daniels was a contribution to his presidential campaign and that Trump failed to report it as such. 
Committing tax fraud through falsifying a hush money payment to a porn star and thereby making an illegal campaign contribution may seem like small beans compared to other active investigations into Trump's malfeasance. To date, we have yet to hear from Fulton County District Attorney Fani Willis; special counsel Jack Smith; and New York's Attorney General Letitia James, all of whom are aggressively pursuing criminal and civil investigations of Trump and his family members and allies. Those offices and agencies are investigating Trump's role in the Jan. 6 insurrection, the myriad of fake elector schemes across several states, his attempts to overturn the results of the 2020 presidential election, his mishandling and retention of classified documents, and his commission of asset fraud through overinflation of assets and fraudulent misrepresentations to lenders and banks. 
But this indictment of Trump is the first of many dominoes to fall, all tumbling toward an ultimate ending of possible incarceration for the 45th president of the United States. And sometimes all it takes to get that first domino to fall is a small push.
Katie S. Phang is a trial attorney and contributor for NBC News/MSNBC. Twitter.
Catch up on more stories from MSNBC Daily featuring the top voices and opinions driving today's conversation