labor
Workers at Union Square Barnes & Noble Win Vote To Unionize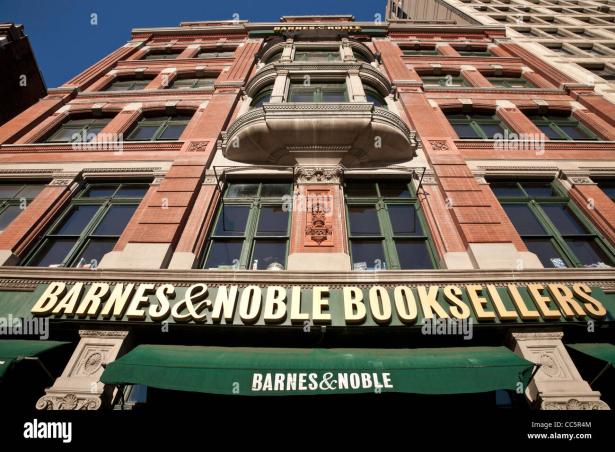 alamy
Workers at the Barnes & Noble flagship store in Union Square voted overwhelmingly to unionize in a 76-2 vote this week.
This comes after the Barnes & Noble Education store on Rutgers University's campus in New Jersey unanimously voted to unionize last month and two weeks after workers at the Barnes & Noble store in Park Slope submitted a petition with the National Labor Relations Board to unionize.
The Retail, Wholesale and Department Store Union will represent over 100 workers at the four-story Union Square store, which includes booksellers, baristas and other non-supervisory employees. RWDSU also represents other New York City booksellers, such as McNally Jackson and Greenlight Bookstore.

Workers at the flagship bookstore say they do not receive proper training to handle conflicts at the store, such as those that arise with homeless people and combative customers. They also say they have experienced unstable scheduling practices and favoritism by management.
Paige Lyerly, a bookseller at the Barnes & Noble flagship store, said she believes the union will provide the necessary protection for workers to do their jobs.
"Any worker at Barnes & Noble, at any level or any position, deserves courtesy. This union ensures our financial security, employment safety and justified respect that we should have been granted from the start," Lyerly said in a statement.
Kaitlyn Keel, a part-time bookseller at the flagship store, said the biggest change she wants to see is in her salary.
"Barnes & Noble is paying the minimum amount of money that they are legally allowed to pay us, so we definitely deserve more than that and that's one of the things that we're going to be fighting for," she said.
RWDSU President Stuart Appelbaum said the Union Square employees "set an example for Barnes & Noble workers across the country of the change that is possible in the industry."
Barnes & Noble did not give any indication of contesting the vote. Parties have five business days from the ballot count to file objections. If there are no objections, the union will be certified and the employer must begin bargaining with the union, according to the National Labor Relations Board.
"We look forward to the new contract with the Union Square booksellers," a spokesperson for Barnes & Noble wrote in a statement.