Gaza Shatters the Facade of 'Calm'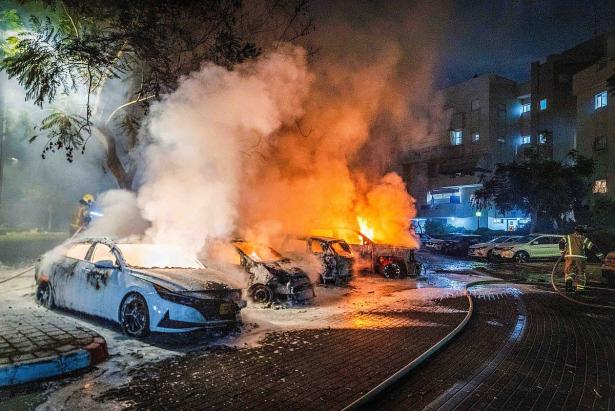 Firefighters try to put out burning cars at the scene where a rocket fired from Gaza landed in a residential area in Rishon LeZion, October 7, 2023.,Yossi Aloni/Flash90
More than 24 hours have passed since Hamas broke out of its Gaza cage, launching an unprecedented attack that caught the Israeli army completely off guard. The infiltration of Palestinian militants across the separation fence, as well as by air and sea — already described as Israel's most significant intelligence and military failure since the Yom Kippur War of 1973 — has resulted in the deaths of over 700 Israeli citizens from shooting attacks and rocket fire, and the kidnapping of dozens who have been brought to Gaza. 
For those of us watching from within the besieged Gaza Strip, the situation has been nothing less than terrifying. Shortly after the attack began, Israel declared a state of war, initiating a relentless barrage of airstrikes targeting a wide range of locations across the strip, including hospitals, public spaces, and residential compounds. The death toll in Gaza has already surpassed 350, with thousands more wounded, and it appears inevitable that the worst is yet to come. 
Since news of the attack first emerged on Saturday morning, I have been living a daytime nightmare together with my wife, our 2-year-old son Rafik, my sister, and our parents. In moments of Israeli bombardment, we all huddle together, gripping each other's hands tightly. We try to conceal our fear, wearing a mask of calm even as the attacks draw nearer. Our prayers, usually so strong, now feel fragile — a stark reminder that we're powerless to protect ourselves. 

This isn't our first experience with Israeli wars on Gaza. My son experienced his first in 2021 while still in his mother's womb. My parents have endured this tragedy since 1967. I have lived through five wars in just two decades. But the idea that we can normalize fear is a fallacy. Each conflict feels like the first, with our hearts trembling from the moment the first airstrike hits until a ceasefire is finally announced.
This new attack from resistance groups in Gaza follows a series of intense weeks of Israeli state and settler violence across the occupied territories, which played a considerable role in leading us to this current crisis. Palestinians have been sounding the alarm, warning that the blockade, persistent impoverishment, repeated Israeli aggressions, and fragmentation of their communities would eventually lead to an explosion. The Palestinian leadership and resistance heard the calls of the people to counterattack Israel's policies of aggression, so a reaction was expected.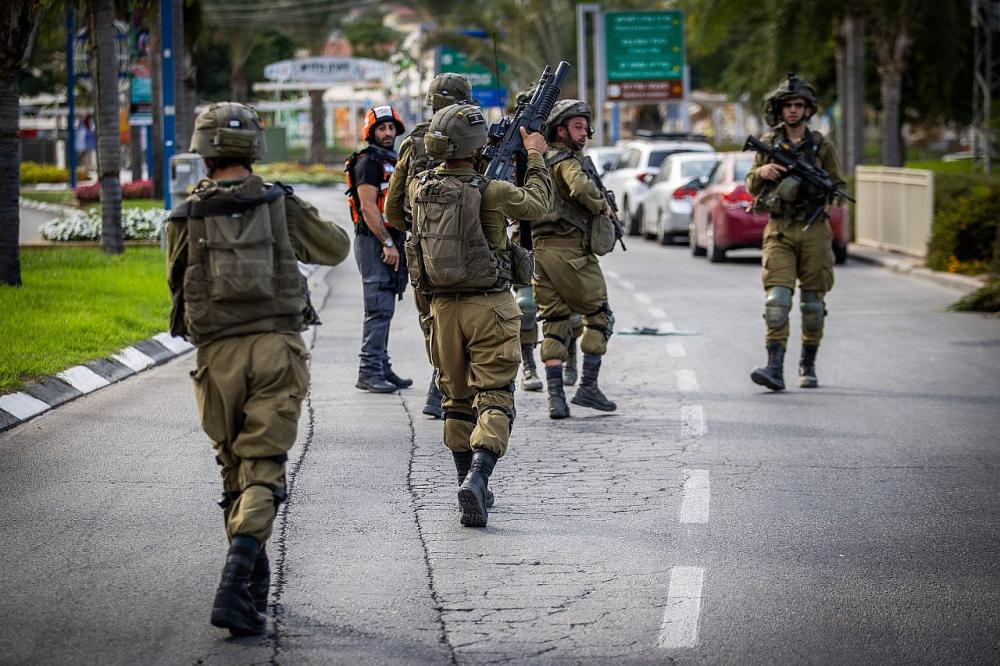 What has surprised most Palestinians, however, both at home and in the diaspora, is the scale and intensity of this attack — as Israeli authorities continue to release more names of the dead while Palestinian resistance operations are ongoing in southern Israel.
Trapped in an open-air prison
Daily life in Gaza has rapidly deteriorated over the past sixteen years of Israeli siege. Today, approximately 97% of the water in the strip is considered unsafe for drinking; over half of the population lives under the poverty line; 80% of the strip's population relies on foreign aid; and the future for most youth is uncertain, with 64% of them unemployed and their dreams and aspirations stifled by the limitations of the blockade. 
The majority of Palestinians residing in Gaza are refugees living in perpetual exile from their ancestral homes, after being expelled by Zionist and Israeli forces in the Nakba of 1948. Back in 2018 and 2019, the demand to lift the siege and return to their homes resonated around the world as tens of thousands of Palestinians protested at the fence during the Great March of Return — protests that were revived in recent weeks. Israel killed hundreds during these marches and inflicted thousands of injuries, deliberately targeting many with live fire to their limbs. Those wounds, both physical and psychological, have not yet healed.
The world has watched as we've lived here, trapped in this open-air prison, yearning for freedom. We've endured this existence for decades, and despite it all we've clung to our hope and our determination to resist: if we ever had the chance, we would.
What Israel and much of the world calls "calm" is the eerie stillness that lingers before the storm, before Gaza is once again plunged into chaos. This so-called calm is deceptive because, in our reality, it is anything but peaceful. "Calm" is when Gaza is bombed, while villages, towns, and cities across the rest of our occupied lands are invaded, homes bulldozed, journalists shot, ambulances attacked, mosques vandalized, schools tear-gassed, and Palestinians massacred.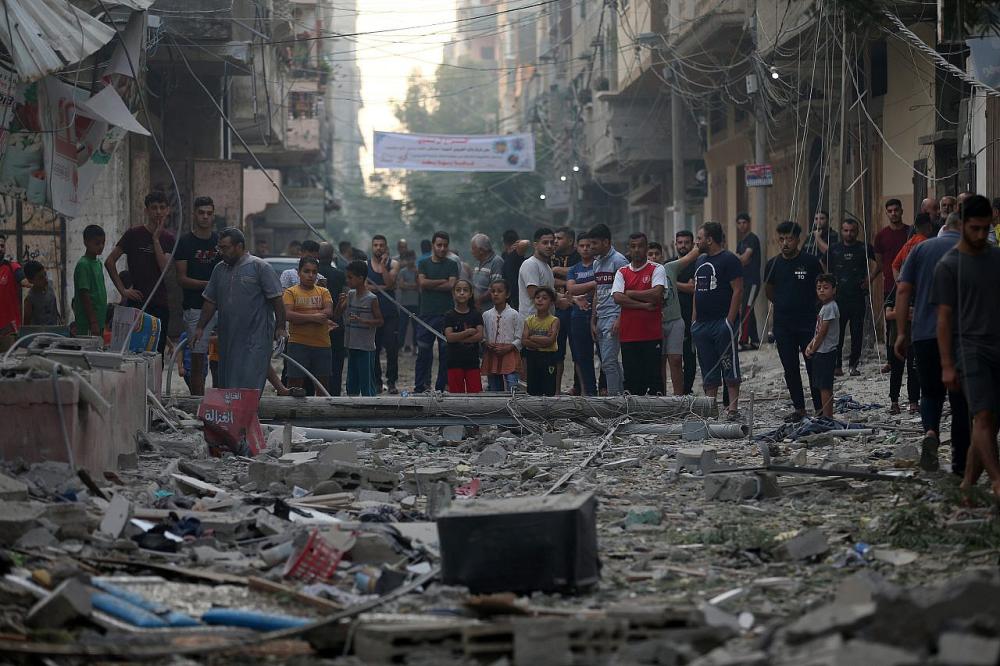 But this facade of calm shatters when Palestinians, driven to the brink, finally respond to the unrelenting pressure. The world may look on in shock, but for us, it is the culmination of years of suffering and despair. It is the moment when we defend our very existence and right to live peacefully in freedom.
While it is true that Israel's intelligence failures allowed Hamas to catch them off guard, it is also the result of a failure of imagination, empathy, and basic decency. It is a failure to comprehend that a people cannot be expected to endure decades of occupation stoically and passively.
It is essential to recognize that the siege itself is a provocation. Forcing people to live in an open-air prison — a deliberate act of keeping an entire population in a state of constant vulnerability — is itself a form of violence. What is driving the escalation that we are seeing now is the fact that we Palestinians are fed up with living under constant conditions of occupation and colonization. These are the issues that need to be addressed for any meaningful resolution to occur.
The right to resist
Israel has been waging a war against the Palestinian people for over seven decades through ethnic cleansing, occupation, apartheid policies, and a brutal siege on Gaza. Yet despite their vastly superior fighting power, recent events have highlighted the bankruptcy of Israeli leaders' rhetoric and their inability to bring about peace and security.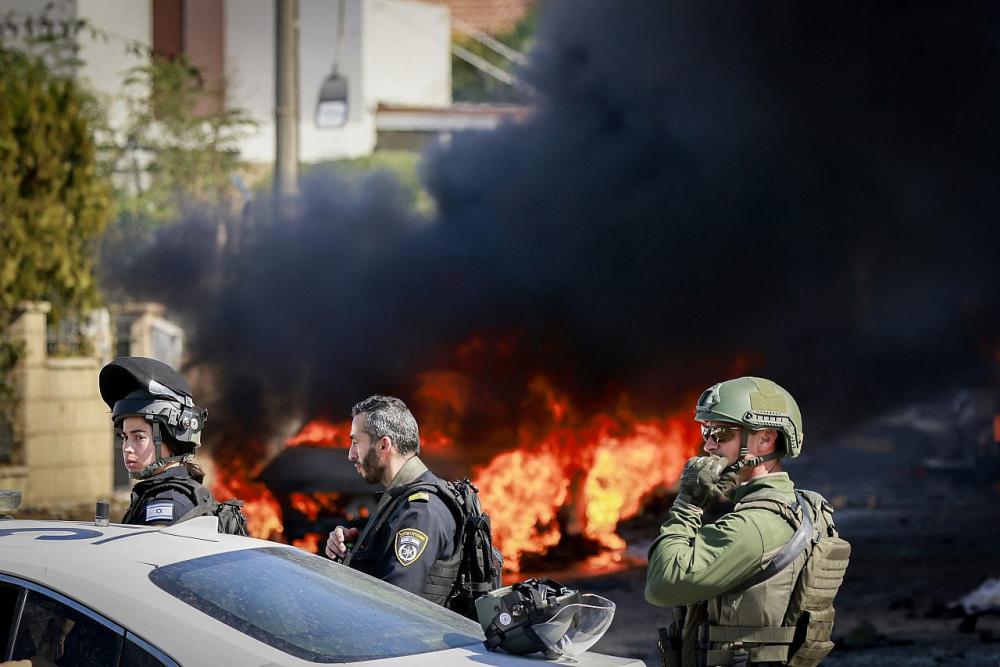 What the world fails to understand is that the Palestinian people have the right to utilize armed resistance in the struggle for freedom and to defend themselves against Israeli aggression. Indeed, many of those currently condemning Hamas' attacks on civilians have been awfully quiet while Israel has committed unspeakable crimes against the Palestinian people, including imposing collective punishment against the residents of Gaza. Any analysis or commentary that fails to acknowledge this reality is not only hollow but also immoral and dehumanizing.
At times like this, it is crucial to keep the stories of struggle in Gaza — and the Palestinian people at large — in mind and to help amplify our calls for dignity as we continue to endure unimaginable assaults on our existence in the quest for justice, peace, and equality.
For years now, families in Gaza like mine have lived with the constant, unsettling need to have our important belongings packed and ready at all times, in case we have to leave with only a moment's notice. They contain the essentials for survival in the midst of chaos: medicines, documents, mobile chargers, personal belongings, and hygiene kits. Having these bags ready at all times reflects how scary life can become in an instant in Gaza.
Now, as I write these words, my family and I are hastily gathering our emergency bags to leave the house after being told that our neighborhood is about to be bombed. I have lived through five wars on Gaza, but I have never felt this much horror or seen this amount of destruction.
Portside Moderator: Please scroll down for additional material
---
Mohammed R. Mhawish is a Palestinian journalist and writer based in Gaza. He is a contributor to the book 'A Land With A People — Palestinians and Jews Confront Zionism' (Monthly Review Press Publication, 2021).
+ 972 Magazine – Did you appreciate this article? Here's how you can help.
We are in an unprecedented and dangerous era in Israel-Palestine. The Israeli extreme right government has made its plans crystal clear. It wants carte blanche to shoot-to-kill Palestinians on both sides of the Green Line, legalize every settlement outpost, dismantle the independence of the judicial system, deport African asylum seekers, delegitimize human rights activists, and silence the free press.
This is an escalation we all should resist. But it is not an aberration or a bug. For the past 12 years, we at +972 have been warning against the poisonous outcomes of Israeli society's growing racism, the entrenched occupation, and an increasingly normalized siege on Gaza.
Our work has never been more crucial. And as dark as it seems, there are still glimmers of hope. The popularity of outright fascism has woken people up, both in Israel-Palestine and across the world, to the dangerous repercussions of what may soon come. Palestinians and Israelis who believe in a just future are already organizing and strategizing to put up the fight of their lives.
Can we count on your support? +972 Magazine is the leading media voice of this movement, a place where Palestinian and Israeli journalists and activists can tell their stories without censorship. Our journalism disrupts the skewed mainstream coverage and aims to promote justice and equality for everyone between the river and the sea.
---
Israel, Hezbollah Exchange Fire Raising Regional Tensions
Israeli forces say they hit a Hezbollah post in Lebanon, while the armed group says it launched rockets at three Israeli posts.
Aljazeera 
October 8, 2023
Israel has exchanged fire with the Lebanese armed group Hezbollah, raising the prospect of a broader regional conflict on Sunday, a day after an unprecedented surprise attack on southern Israel by Hamas that killed at least 250 Israelis.
More than 300 Palestinians have been killed in Israeli bombardments of the besieged Gaza enclave in the wake of the large-scale Hamas attack that took Israel by surprise. The Palestinian enclave has effectively been under an Israeli land, sea and air blockade since 2007.
Hamas and other Palestinian factions have been calling for the blockade to end and have organised protests at the fence that separates the territory from Israel.
Hezbollah, a powerful armed group backed by Iran, said it had launched guided rockets and artillery onto three posts in Shebaa Farms "in solidarity" with the Palestinian people. Shebaa Farms, which is claimed by Lebanon, was captured by Israel in the 1967 Six-Day War.
"On the path to liberate the remaining part of our occupied Lebanese land and in solidarity with the victorious Palestinian resistance and the steadfast Palestinian people, the groups of the martyr commander Hajj Imad Moghniyeh in the Islamic Resistance carried out an attack this Sunday, October 08, 2023, targeting 3 Zionist occupation sites in the occupied Lebanese Shebaa Farms region," Hezbollah said in a statement.
The Israeli military said on Sunday it fired artillery into an area of Lebanon from where cross-border mortar fire was launched. Israel's military said one of its drones struck a Hezbollah post in the area of Har Dov, an area in Shebaa Farms.
Israel said its forces "are now attacking with artillery fire the area in Lebanon from where shooting was carried out a few minutes ago into Israeli territory". The Israeli forces said they were "prepared for all scenarios, and will continue to protect the security of the residents of the State of Israel".
Tel Aviv has held the Shebaa Farms, a 39-square-km (15-square-mile) patch of land, since 1967. Both Syria and Lebanon claim the Shebaa Farms are Lebanese.
There was no comment from the Lebanese authorities on the incident.
---
Chicago Protest Today: Hundreds of Palestinians March Downtown as Death Toll Rises in Israel, Gaza
Jewish Federation of Chicago's Ofer Bavli speaks with ABC7 from his Jerusalem home
Cate Cauguiran WLS TV
October 8, 2023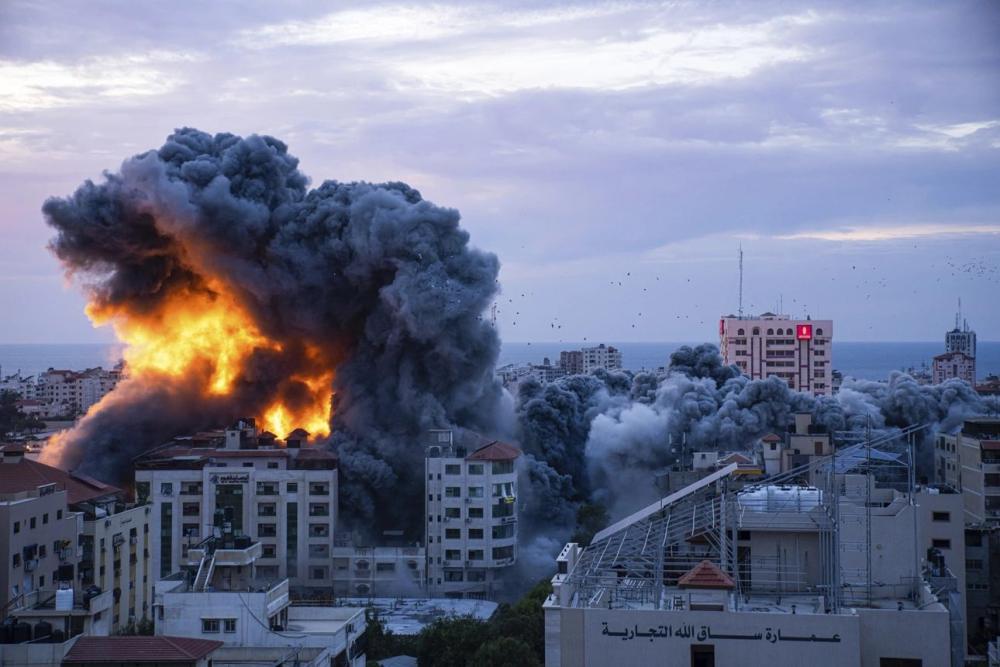 No American diplomat is more familiar with the long history of enmity between Israelis and Palestinians than Dennis Ross, who played a leading role in shaping U.S. involvement in the Middle East peace process in both the George H. W. Bush and Bill Clinton administrations. As special envoy, Ross was one of Washington's key Middle East negotiators in the Oslo peace process, beginning with the historic agreements between Israel and the Palestine Liberation Organization in 1993 and 1995. Ross also served as director of the State Department's Policy Planning Staff in the first Bush administration, and later as special assistant to President Barack Obama and special advisor on Iran to Secretary of State Hillary Rodham Clinton.
On Saturday, just hours after the Islamist militant group Hamas launched a surprise attack on Israel unprecedented in its scope, POLITICO Magazine reached out to Ross to help explain how and why the conflict began — and how it might ultimately be resolved.
This interview has been edited for length and clarity.
Michael Hirsh: Hamas' military leader was quoted as saying that it launched this new war because "enough is enough." Why is this happening now and why are they doing it?
Dennis Ross: I think the main reason this is happening now is because of the prospect of the U.S.-Saudi-Israeli deal. Hamas understands this is a huge transformative event, and they are trying to create a circumstance where it will be difficult for Saudi Arabia to do it right. This is not spur of the moment. What's interesting is you had the Iranian supreme leader giving a speech this past week where he attacks the idea of normalization with the Zionist entity. This attack was clearly something planned over a long period of time: the fact that they had hang gliders, they had prepared to breach the fence, they did a barrage of rockets as a way of overwhelming Israel's air defense system, Iron Dome.
There are reports I have seen that yesterday, Hezbollah [a Lebanese militant group backed by Iran that has links to Hamas] was telling UNIFIL [United Nations Interim Force in Lebanon] to stay on their bases. Meaning, they knew this was coming. The scope of the intelligence failure in Israel is almost equivalent to literally 50 years ago [when a coalition of Arab states attacked Israel on Yom Kippur, starting the Yom Kippur War]. This surprise is equivalent, although in 1973 we're talking about Arab conventional armies. Now we're talking about non-state actors, although backed by a state, Iran. [Tehran, Israel's avowed enemy, has long supported proxy groups opposed to Israel].
Hirsh: In 1973, you also had much more of an equivalence of forces to the point where Israel almost lost. I mean, now you have a modern military and air force going against Hamas as a non-state actor, as you say. It seems almost like an act of communal suicide by Hamas to do this.
Ross: It is, but think about what they've done. They have grabbed hostages. And they're hoping the hostages will be a deterrent against Israel coming in on the ground. To show you the stakes, they were prepared to do this knowing what the likely Israeli response is going to be. And in a sense, Hezbollah is sort of being held at this point as kind of a possible hammer that if you [the Israelis] come in, then we'll come in from the north. They have the ability to do something similar, at least in terms of grabbing and holding for a few days, or taking hostages back to Lebanon. There are Israeli villages that are close to the border in the north so that's a very real option. And no doubt right now it's affecting the Israeli choice on how and what they're going to do in response.
Hirsh: To what extent do you think the government of Iran and Hezbollah were actively involved in planning this, if they were?
Ross: I believe they were. There clearly is very close to coordination between Hezbollah and Hamas. As I said, if it's true that Hezbollah was telling UNIFIL to stay in their bases yesterday, they for sure had advance warning.
When you look at the character of Israeli intelligence to be surprised in this fashion, it's like any strategic surprise: In retrospect, you may find you had all the information that you needed to have, but you had made a series of [wrong] assumptions about how the other side is operating. Also, in the last couple of weeks, you had Hamas going back to sending protesters to the border in Gaza, creating turmoil. Then there were negotiations [indicating] that Hamas just wanted to get the Israelis to increase the number of workers in Israel and Gaza. And to me, it now looks like this was all part of a feint.
Hirsh: In some respects, the most astonishing thing about this is the intelligence failure. Is it fair to ask to what extent do you think the Biden administration might be responsible? They were caught by surprise as much as the Israelis were.
Ross: There's no particular reason why the U.S. would be training enormous intelligence assets on Hamas, which has never been a threat to us. So it's pretty hard to say this was a failure on our part. But I think it's unmistakable that it's an Israeli intelligence failure.
Hirsh: Can you talk more about why Hamas felt this was necessary to do now, and how this is related to the Israeli deal with Saudi Arabia?
Ross: I think this is where the hand of Iran is also a very prominent one — that Iran clearly began to think that if there is this kind of a normalization deal, it's a transformative event in the region. And not because suddenly it's this coalition arrayed against them. It's that you're taking the religious content of the Arab-Israeli conflict out by having the custodian of the two holy mosques be in accord with the nation state of the Jewish people. In addition, there is just the prospect that you're going to see these countries that are successful economically joining together and becoming more successful at a time when Iran economically is continuing to fail. They call themselves the resistance coalition but in truth, they're the coalition of the failed and the failing states. So [Iran and Hamas] are being confronted by what could make them lag even farther behind.
Hirsh: You co-wrote a Washington Post op-ed piece a few weeks ago with David Makovsky about how Oslo could still be revived because there's still no alternative. How do you see that prospect now in the face of what's going on today?
Ross: During the heat of what is now a war and what looks to be a terrible one, I think no one is going to be thinking about the future. When this is over there is going to be this reality that's going to cut in two different ways. There are going to be those who will say something has to be done with the Palestinians or we're going to continue to face things of this sort. And others will say, look, we have no margin for error. You saw what the threat is and so forth. So you'll have that debate. There's going to be a lot of soul-searching in Israel when this is over. We cannot ignore the Palestinians as an issue — this will be part of the discussion after this war is over.
Hirsh: Let's talk a little bit about the history of this, because Benjamin Netanyahu has been very, very involved going back to the late nineties, his first stint as prime minister. And there was a sense that Netanyahu's goal even then was to destroy the Oslo peace process. And it seemed as if he succeeded, but without putting up any kind of alternative other than the Iron Dome and pretending that what effectively became a giant concentration camp, which is Gaza, wasn't there. Could you talk a little bit about that?
Ross: Look, one of the most interesting things is he was obviously a major critic of Oslo, but when he first became prime minister, he said, "We'll respect it." And the truth is he did the Wye River and Hebron accords, [two agreements that furthered implementation of the Oslo process in the late 1990s]. And even now he has said, you know, they've said we don't want the Palestinian Authority to collapse. So in a sense, he has certainly acted in a way that weakened the P.A. over time, even as he understands there isn't a real alternative to it. I always felt historically that in the end, he understood you have to reach some kind of deal with the Palestinians because they're not going to go away, but he always wanted to build Israel's leverage. Look at how he talks about the breakthrough with Saudi Arabia. He said once this happens, this will help with the Palestinians, too, because they'll have to become more realistic in terms of what's possible.
Hirsh: But "realistic" is a loaded term, one that came up after Jared Kushner's effort to resolve the conflict, because what it meant was essentially that the Palestinians were going to simply going to have to accept Israeli diktat, which meant no state and no military, and no one expected that that would ever happen. So is Netanyahu's approach a realistic one or was it always sort of blowing smoke?
Ross: I don't know that it was always blowing smoke, but I think you have two poles of opinion. You recall [then-Secretary of State] John Kerry saying that nothing would be possible with any Arab states until you solve the Palestinian issue. And then you have the Abraham Accords where Arab states were saying, look, we're not going to deny ourselves what's in our interest because we have to wait for the Palestinians who we think have a leadership that will never allow them to do anything. And you see what's been going on with the Saudis, once again reflecting that, "Yeah, we need to do something for the Palestinians, but we're not going to wait until the end of the occupation and the creation of a Palestinian state with borders and a capital." So the Abraham Accords was, "Let's do something that materially improves life for Palestinians and allows you to ensure that two states remains as an option." So it's a far cry from where things used to be.
The irony for me is how far Hamas is going, given what the potential for destruction in Gaza is going to be.
Hirsh: What do you expect the Israelis to do now, looking ahead?
Ross: They will hit hard from the air. They will try to carry out some operations that will be just as surprising to Hamas as what Hamas has done to them. You can bet that all of Hamas' leaders went deep underground. There's just the general reality we've seen over time, that every time there's a war of this sort there's a lot of sympathy to begin with for Israel, but the longer it goes on and the more they inflict on the Palestinians, especially in Gaza, the more there'll be pressure to try to bring this to an end.
Israel also faces the prospect of a multi-front war with some extreme Israeli Arabs trying to disrupt movement within Israel itself. So they have to think about that. Hamas has hostages in Gaza, and the Israelis are not going to simply turn a blind eye to that. They will try to find out where they are. They're going to try to rescue them. But Hamas won't keep them in one place, they will disperse them. They'll also have them deep underground. Hamas has literally tens of miles of tunnels. And all the tunnels are booby-trapped where the entrances are. So Israel's options are very difficult.
But Israel, in the end, will also want to inflict an unmistakable defeat. Israel will want to destroy as much of Hamas's military as possible. With Gaza being a dense population, it means there's going to be a lot of Gazans who get killed in the process as well. And Hamas did this knowing full well what the likely consequences would be.
Hirsh: Do you think that this is as consequential as, say, the 1973 war?
Ross: I don't see it that way for the reasons that you said at the outset, that there are no Arab states involved. Then you had over 2,800 Israelis dead; now you have probably hundreds dead. But I think it's still a kind of earthquake within Israel. Israel's sense of security will have been fundamentally altered. There's certain to be a kind of state commission after this to investigate how this kind of a surprise could have happened. In 1973, the recommendation was just for the head of military and intelligence to be the ones to pay the price. The reservists came out in the streets and forced [Prime Minister] Golda Meir and [Defense Minister] Moshe Dayan to resign. I don't see anything like that now, but we're going to see a very thorough soul-searching in the aftermath of this in Israel as well.
Hirsh: Is there any possibility at all, do you think, this becomes a wider war, given Iran's alleged involvement already, and the other Arab states?
Ross: I don't know whether Arab states will become involved. Israel will not attack Iran right now because it will have enough that it's doing with Gaza potentially as well. You're going to see them bolster the northern border. To try to anticipate that Hezbollah might try to do exactly what Hamas has done. It is inconceivable that Israel won't go in on the ground in Gaza at this point, but they don't want to go into Gaza in a way that plays into what and where Hamas is kind of positioning itself to deal with this.
Hirsh: What, if anything, can the Biden administration do right now to help Israel?
Ross: There is a high probability of exhausting Iron Dome missiles, so the Americans should be prepared to provide that help, though Israel isn't going to need a lot. Also additional money for supply lines and the like and publicly not just standing by Israel, but saying Israel has the right of self-defense and then resisting calls for an early cease-fire. An early cease-fire means that Hamas has a big victory. The worst thing in the world for the Middle East is for Hamas to look successful and say this is the answer for dealing with Israel. You don't want Hamas to determine Saudi Arabia's future.
Hirsh: Is there any reason to think that Russia is involved, given the closer relations it has with Iran, including weapons sent to aid Russia in its conflict in Ukraine?
Ross: I don't know that they're involved, but they're not unhappy. They'd like everyone's attention to be diverted. So the idea that there can be turmoil elsewhere, from their standpoint, that's a positive.
Hirsh: Going back a few decades, do you think anything could have been done differently? I'm thinking in particular of Israeli Prime Minister Ariel Sharon's decision to withdraw from Gaza and then the 2006 elections that brought Hamas to power. And then, of course, they seized power undemocratically. Those elections were pushed by the George W. Bush administration at the time.
Ross: At the time I said to Sharon, "Your declaration of withdrawal is perfect, but it should be tied to some behaviors by the Palestinians assuming responsibility." One of my arguments was that you don't want to put Hamas into a position where they can claim credit. Their violence drove you out. The Bush administration should have brokered a set of understandings about how to do some test cases to show that the P.A. was in control so that the withdrawal was the victory of [President of the Palestinian Authority] Abu Mazen and the Palestinian Authority, not a victory for Hamas.
What Sharon said to me is, "I can't let their irresponsibility define our future." Meaning, if they don't do what they're supposed to do, then I'm stuck there forever. It was a powerful argument, but it overlooked that at least this should have been tested. I was not in favor of the elections when they were held by Sharon at the time. People forget that Hamas boycotted the original election in 1996 because we had criteria in there that you were supposed to be against violence and supposed to be signing agreements and so forth. And I was saying to the Bush administration in 1996: "Apply the same standard."
Michael Hirsh is the former foreign editor and chief diplomatic correspondent for Newsweek, and the former national editor for POLITICO Magazine.
POLITICO is the global authority on the intersection of politics, policy, and power. It is the most robust news operation and information service in the world specializing in politics and policy, which informs the most influential audience in the world with insight, edge, and authority. Founded in 2007, POLITICO has grown to a team of 700 working across North America, more than half of whom are editorial staff.