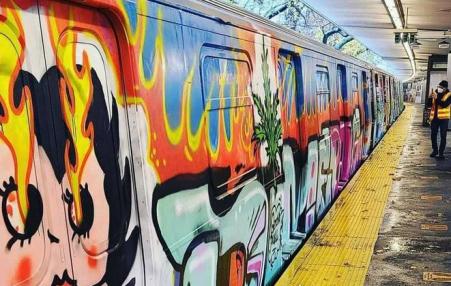 Reaching higher ground vs "getting back" to a normal that never was
eL Seed delights in juggling multiple cultures, languages and identities. His Arabic poetry artwork, inspired by street art and graffiti, aims to create art so beautiful it needs no translation.
In January 2014, Nomadic Wax released a new short on the Port-au-Prince-based graffiti artist, Jerry Moise Rosembert to commemorate the fourth anniversary of the Haitian earthquake. 
Subscribe to graffiti