Media Bits and Bytes - Digital Divide Edition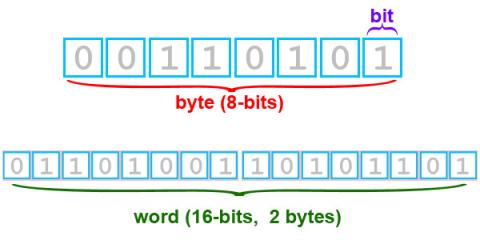 , Teach-ICT.com
By Alexander Burns and Maggie Haberman
February 1, 2013
Dear reader: A Democratic interest group needs you - yes, you! - to help thank Hillary Clinton for her service as secretary of State.  Over the last week, countless thousands of liberal-leaning voters have received emails from advocacy organizations -- EMILY's List, Planned Parenthood and the Human Rights Campaign, for starters - enlisting them in a triumphant sendoff for the former first lady. 
Of course, there's more than simple gratitude at play here. By urging recipients to sign their names to a list, groups can collect specific information about their backers and the issues that engage them. 
by Andy
January 28, 2013 
Timed to the February 4th PBS Independent Lens rebroadcast of his award-winning documentary As Goes Janesville, Brad Lichtenstein is launching BizVizz, the first mobile iPhone app to make corporate behavior transparent. Just snap a picture of a brand's logo and a simple graphic screen instantly displays essential facts about America's largest corporations. Do they pay their taxes? How much money do they get in government subsidies?  To whom do they give their political donations? BizVizz currently has 300 companies and over 900 brands with plans to expand.
Filmmaker Brad Lichtenstein says he created the app after filming a company in his movie obtaining taxpayer dollars without even so much as a public hearing. "I watched the democratic process being subverted and felt that we should do something on a grander scale to make corporate behavior more transparent; especially when we're all called on to do our part during these tough economic times." The Independent Television Service, funded by the Corporation of Public Broadcasting, backed BizVizz to extend the movie's impact.
By Lauren Hockenson 
January 29, 2013 
Ever hot on the heels of politicians, straightening the fact from the fiction, the Washington Post has decided to take their methods to real-time reporting with their new system, Truth Teller. Funded by a prototype grant from the Knight News Challenge, Truth Teller is a mobile and desktop app that will be able to record, transcribe and show disputed facts and statistics in real time for everyone. Although still in its nascent stages, the end result would be an app that simultaneously transcribes speeches obtained via video (or, ideally, a live feed), recognizes citations of data or popular keywords, and matches them with fact-checked information from the WaPo staff. It's not only the cutting edge of fact-checking journalism - it has the capacity to change the way people consume their political media.
By Chris Gaylord
January 27, 2013
"There's an app for that" is more than just Apple's marketing mantra. Apps have become an American lifestyle. "I'm using my phone when I'm sleeping," says Amanda Soloway. Every night, Ms. Soloway turns on an iPhone application called Sleep Cycle and tucks her smart phone into bed with her. The app monitors her sleep patterns and wakes her at the optimal moment - within a 30-minute time frame she has selected.
She has more than 100 apps on her phone, each serving a different purpose. Soloway actually prefers regular computers, but life extends well beyond the reach of her desktop.  Millions of Americans now rely on pocket-sized computers to shop, play, read, date, learn, work out, take photos, and find directions. These apps - shorthand for software applications - are the heart and soul of smart phones. The app-driven life has kick-started a new computer revolution - one that has spread faster and become more intimate than any before.  [First article in an in-depth series.]
By Leslie Kaufman
January 22, 2013 
Free access to computers and the Internet is now nearly as important to library patrons as borrowing books, according to a new survey.   The survey, released Tuesday by the Pew Research Center's Internet & American Life Project, found that 80 percent of Americans said book borrowing was a "very important" library service, but 77 percent said the same thing about computers and the Internet.
The study also found that library patrons were open to having even more technological options. Roughly 69 percent said they would like to be able to try new technology devices through libraries, and 63 percent said they would like to receive customized book and music recommendations from their libraries as they do from online retailers like Amazon.com.  But many libraries are torn between expanding their digital offerings on the latest platforms and still providing quality resources for patrons who may lack experience with technology or the means to own the latest devices.
By Anton Troianovski
January 28, 2013
Eighth-grader Joshua Edwards often does his homework with a McDouble and fries -- not because he is drawn by the burgers, but because the fast-food chain is one of the few places in his small Alabama town where he can get online for free once the public library closes.
Cheap smartphones and tablets have put Web-ready technology into more hands than ever. But the price of Internet connectivity hasn't come down nearly as quickly. And in many rural areas, high-speed Internet through traditional phone lines simply isn't available at any price. The result is a divide between families that have broadband constantly available on their home computers and phones, and those that have to plan their days around visits to free sources of Internet access.
That divide is becoming a bigger problem now that a fast Internet connection has evolved into an essential tool for completing many assignments at public schools, but roughly a third of households with income of less than $30,000 a year and teens living at home still don't have broadband access there.
By Amy Chozick
January 20, 2013
At the cramped downtown office of the Community and Economic Development Association of Cook County, on the walls, next to posters advertising Head Start and other public services, hung posters for something called Internet Essentials. Internet Essentials is not a government program, although that would be difficult to tell from the poster. Instead, it is a two-year-old program run by Comcast, the country's largest Internet and cable provider, meant to bring affordable broadband to low-income homes.  
The program is not charity: Comcast started Internet Essentials in order to satisfy a regulatory requirement to provide Internet access to the poor, which also happens to be one of the few remaining areas for growth for cable companies across the country.  Broadband subscriptions represent the main driver of Comcast's $55.8 billion in annual revenue, and the company and its competitors have largely reached saturation among households that can afford high-speed Internet. That leaves the poor as one of the industry's main areas of growth.
By Peter Orsi
Associated Press
January 21, 2013
Cuba apparently has finally switched on the first undersea fiber-optic cable linking it to the outside world nearly two years after its arrival. Until now the island's Internet service has been through satellite links that are slower than hard-wired fiber-optic connections. Starting a week ago, routing data showed significantly faster traffic to the country and the emergence of Spanish telecom Telefonica as a provider of routing service to Cuban state-run communications company ETECSA. The $70 million cable strung from Venezuela came onshore in eastern Cuba in February 2011but the project was halted amid rumors of arrests at ETECSA and purported mismanagement or embezzlement involving the project.
The sudden improvement in latency measurements between Cuba and four cities in the U.S., Mexico and Brazil indicates the cable is in use. But speeds have not reached levels suggesting that the cable is handling all traffic, leading to the conclusion that outgoing data is still traveling via satellite. Cuba is the last country in the western hemisphere to get a fiber-optic hookup and has the second-lowest Internet connectivity rates in the world.
By Andri Antoniades
December 22, 2012
A recent collaboration between researchers at the University of California San Diego and the University of Toronto created a lightweight and stick-on "smart tattoo." Embedded in its fibers are a set of "ion-selective electrodes" which is a cooler way of saying "sensors that detect the pH or salt levels of the skin, as well minerals like potassium, and even blood oxidation."
In other words, it can monitor athletic performance at a granular level, but without any of the bulk or wiring of older sensors. It also means that for the first time, detailed athletic response testing would no longer be limited to the walls of a sports clinic, but could be done daily by the athlete herself. And because the stick-ons are both quick and cheap to produce, it seems a natural fit with a mass market roll-out. Researchers are hoping they've designed the next big thing in sports training and expect it to hit shelves within the next twelve months.
By Mark Weisbrot 
January 30, 2013
Last week there was a real media hate-fest for Venezuelan president Hugo Chavez, with some of the more influential publications on both sides of the Atlantic really hating on the guy. Even by the hate-filled standards to which we have become accustomed, it was impressive.  It's interesting, since this is one of the only countries in the world where the reporting of the more liberal media - NPR or even the New Yorker - is hardly different from that of Fox News or other right-wing media (more on that below).
The funniest episode came from El Pa¡s, which on Thursday ran a front page picture of a man that they claimed was Chavez, lying on his back in a hospital bed, looking pretty messed-up with tubes in his mouth. The picture was soon revealed as completely fake.