Tidbits - Reader Comments - Announcements - Feb 7, 2013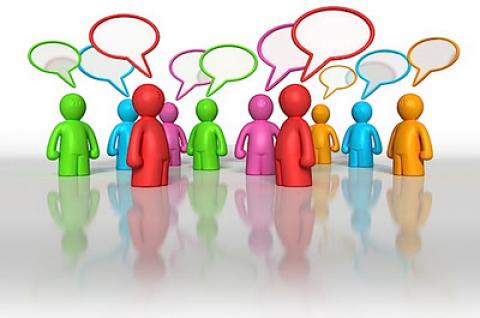 , http://bytesdaily.blogspot.com/
Harper Lee's To Kill  a Mockingbird dealt powerfully with themes of class, race, gender, and coming of age -- and both traditional and newer notions of heroism in struggle. In unity,
Jim Young 
SEIU business agent/organizer (retired) 
Professor of History emeritus
Luis Rodriguez `s extraordinary novel, Music of the Mill, depicts a rank & file steelworker struggle in LA to take over a corrupt, racist, sexist union. Rodriguez had been a steel worker and also shows the role of communists in the union and the part unionized industry and its loss played in the culture of the immigrant, Mexican-American community from the 50s to the 80s.
Jackie DiSalvo
Great to see Laura McClure's article about labor fiction, "A Novel Idea: Fiction for Labor Activists." Here's one contemporary author who wasn't mentioned, nurse and author Tim Sheard. His Lenny Moss mysteries are all worker-centered. Surprised also not to see anyone mention Jack London.
Steve Schnapp
To the list of novels on working class life, I would add a classic, Richard Llewellyn's How Green Was My Valley (1939) about the lives of Welsh coal miners, many of whom eventually left for North America. A favourite film of mine is Margaret's Museum based on Sheldon Currie's The Glace Bay Miners' Museum.
Some older biographies are still interesting, including Irving Stone, Adversary in the House (1947) about Eugene V. Debs and Ray Ginger, Bending Cross (1949).
As a kid I admired Irving Stone's book, Clarence Darrow for the Defense, (1941).
There are good histories of famous strikes such as Pullman (1894) and Homestead (1892). Paul Krause wrote a history of the Homestead strike in 1992 on its centenary. And William D. Haywood's autobiography (1929) is still a classic and a good read. Lincoln Steffens' autobiography depicts the life of a muckraking journalist and I also have admired work about Paul Robeson and wrote an article about a concert he gave on the Canadian-American border when the American government took away his passport. So lots to read and lots to learn about earlier struggles.
Laurel MacDowell
I think it seems likely the talk will go ahead (hope I'm right). But the efforts by Dershowitz and most of the NYC City Council to coerce Brooklyn into canceling this event are shocking. We have the irony that defenders of Israel remind us of how free Israel itself is (and in fact the issues that will be discussed in Brooklyn are discussed in Israel) but it seems that such full freedom of expression is only possible in Israel? Nonsense. The Israeli lobby must not dominate either our foreign policy or the limits of domestic discussion.
David McReynolds
February 6, 2013
Dr. Karen L. Gould, President Brooklyn College, CUNY 2900 Bedford Avenue Rm. 2129 Boylan Hall Brooklyn, NY 11210
On behalf of the 1.5 million members of the American Federation Teachers, including the over 200,000 higher education professionals, I write to express our support for your decision to protect the principles of academic freedom at Brooklyn College in defending the rights of the political science department to co-sponsor the Boycott, Disinvestment and Sanctions (BDS) forum on Israel. While our union strongly disagrees with the views and tactics espoused by BDS and strongly believes in Israel's right to exist and in a two-state solution, it is critical that we ensure open dialogue and debate on our college campuses and we commend your actions to protect that principle in the face of political pressure.
Our union is strongly committed to academic freedom which we believe is fundamental to teaching and research in higher education, the development of new knowledge, and the promotion of democratic ideals. We strongly believe that faculty and instructional staff are entitled to exercise their professional judgment in presenting and discussing, frankly and forthrightly, controversial material relevant to their teaching subjects and methods.
One of the greatest strengths of our higher education system has been the creative atmosphere nurtured by the existence of academic freedom on campus. Your actions this week demonstrate you embrace this fundamental tenet of what makes our colleges and universities so important. Thank you for this stance.
Sincerely,
Randi Weingarten
President
Cc: Dr. Barbara Bowen, President, Professional Staff Congress Dr. Matthew Goldstein, Chancellor, City University of New York
In other words, demanding no more for the rights given corporations than to pay dividends to shareholders creates a deracinated creature with no direct obligation to pay attention to the ecosystems in which it operates. Even corporate social responsibility as a guiding principle may be too narrow. Better would be an ecosystemic operating principle that did not overlook the effects of the company's interactions with the wider world.
Under the deracinated shareholder-value view, the company assumes it owes no or few obligations other than the goal of making the most money at the least financial cost. An example of that view can be found in a cross-national comparison of postal services. New Zealand was singled out for praise after its postal service became a state-owned enterprise:
Staff became more productive (a staff decrease of 40%, fewer handles, and an increase of business of 20%), New Zealand Post more profitable (a $ NZ37.9 million loss became a profit of $ NZ47.7 million), prices lower (the basic letter price was at the same nominal price in 1987 and 1998), and service delivery quality improved. New Zealand closed a third of the country's post offices. This led to remarkable results: 100% increase in labor productivity, 30% increase in mail volume and a 30% decrease in both the real price of postage and of costs. These changes all occurred while maintaining state ownership of New Zealand Post.
D. Daniel Sokol, Competition Policy and Comparative Corporate Governance of State-Owned Enterprises, 2009 B.Y.U.L. REV. 1713, 1806; see also 1756-58, 1805-07.
Missing from this tally was consideration of quality issues, such as the effect of job loss on the former employees, their families, and their communities and access to service once 33% of post offices were closed. In fact, that period saw massive dislocation. "Rural communities whose development had been part of the rationale for establishing these operations were left to wither, and sometimes die." 
Jane Kelsey, Employment and Union Issues in New Zealand, 12 Years On, 28 CAL. W. INT'L L.J. 253,
255-56, 267-69 (1997).
Ironically, the law under which these changes occurred was the State Sector Act 1988, the law that created the good employer requirement. It would seem that no one thought beyond balance sheets in assessing these job and service cuts, and no one asked whether a generic good employer would approve of them.
Corporate culture has been defined as an internal consistency within an organization that influences the behavior and values of its employees. A corporate culture represents the cumulative philosophies, beliefs, values, assumptions, and norms of an organization. It has "been described as simply a `feeling in the organization,' to `rules of the game,' to `how things are done around here.'" To the extent that the dominant paradigm blinds the corporation to the real source of its prosperity it leaves carnage in its path. The Enron scandal provides a good example of this problem. As with all organizations, it corporate culture evolves over time.  In Enron's case, that culture became toxic and caused widespread damage far beyond shareholder losses. It seems likely that its evolution was easier because of the mandatory narrow focus on shareholder value defined solely in financial terms. 
Excerpt from Ellen Dannin, Becoming the Good Employer - Lessons from New Zealand?
An ecological focus would require each company to actively identify the complex networks within which it operates and understand how that network functions. For example, an ecological system would acknowledge the value of the community resources that provide the corporation with an educated and healthy workforce and with laws and institutions without which no company could succeed.
Ellen Dannin
I should mention my own work, Norman Markowitz, The Rise and Fall of the Peoples Century:Henry A. Wallace and American Liberalism, 1941-1948(The Free Press, 1973) which is still cited and respected among academics. 
While I was not a member of the CPUSA when I wrote the book, which was based on my dissertation, a subsequently became one, coming to the conclusion that the CPUSA was the only political force in the country that could advance socialist policies in the interest of the working class.  At about the same time, a personal enemy of mine, Ronald Radosh, with him I had clashes when we was ostensibly on the left began to move sharply to the right and has long served as a cartoon character of the right.  His response to the Stone/ Kuznick work was to refer to me as a "proud member of the Communist party"(a phrase which I in no way deny but has been repeated over and over again on rightist websites of all kinds, including those that would make even Joe McCarthy blush) and played the old guilt by association game, a historical and absurd. 
Peter's article is good, but, since I continue to be red-baited, by failing to list me in his bibliography, Peter has in effect given the Radoshs of the world a small victory, especially since my work really is supportive of his contentions.
Norman Markowitz
Today in history: February 2, 1848 - The Treaty of Guadalupe Hidalgo is signed between the U.S. and Mexico, ending the Mexican-American War (1846-48). With the ...defeat of its army and the fall of the capital, Mexico entered into negotiations to end the war. Mexico was forced to give the U.S. 55% of its land - the Mexican territories of Alta California and Santa Fé de Nuevo México - which now are the U.S. states of California, New Mexico, Utah, Colorado and Arizona as well as Texas. This unfair treaty paved the way for the national oppression of the Chicano people in what had been the top half of Mexico and is now the Southwestern U.S. 
Roger Toussaint
Join ATU Local 1181 School Bus Drivers & Matrons on Strike.
Join Labor & Community in Telling Bloomber NO MORE EXCUSES!
Sunday, February 10, 2013
Assemble 12:30pm at Cadman Plaza Park
March over Brooklyn Bridge
Followed by Rally at City Hall
Over 8,000 hard working men and women are on strike to protect their job security and in turn ensure the safe transportation of the 150,000 New York City children that ride their school buses each day.  Mayor Bloomberg has the power to end the strike if he would just come to the table and negotiate with the union and school bus contractors.  ATU Local 1181 members have even agreed to return to the job without a settlement as long as the Mayor postpones the City's bid for school bus contracts, giving all parties an opportunity to work toward an agreement that keeps the most experienced and highly skilled workers on the buses, and addresses the need for cost savings in the system.
Bloomberg's refusal to negotiate is costing New York City millions of dollars and hurting children, parents and workers.
On Sunday, February 10th, Labor and community will join with ATU 1181 in a protest march over the Brooklyn Bridge culminating in a rally outside City Hall. Come join us in telling Mayor Bloomberg, NO MORE EXCUSES! Assemble 12:30pm at Cadman Plaza in Brooklyn.
Sponsors: Amalgamated Transit Union International; ATU Local 1181; New York City Council Black, Latino, Asian Caucus; New York City Council Progressive Caucus; NYS AFL-CIO; NYC Central Labor Council; Working Families Party; New York Communities for Change; Alliance for Quality Education; PIST; The Black Institute; Haitian Roundtable; UFT; TWU; SEIU 1199; 
    Please stop by a picket location near you and show your support. 
    Call the Mayor at 1-888-833-7428 or text "Safety1st" to 877877