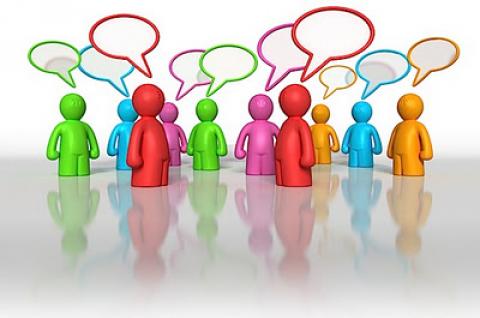 , http://bytesdaily.blogspot.com/
Robert Naiman
Policy Director
If Rich Trumka and associates were planning to buy a new car --  just because the old one was no longer working -- what might they do? Perhaps a bit of research.  Not just price, but safety and gas milage. They might even consider one made in Sweden, Korea, Germany or Japan.  Even in Canada.  So long as it seemed to work well (or, at least, better.)
BUT... whereas most Canadian unions are doing better than ours,  and whereas most were organized by "our" AFL or CIO, and even, way  back in the 19th Century, in the International Molders and Foundry Workers Union of North America ... we seem to pay little heed to our sisters and brothers to the north. But the Canadian divisions of our "internationals" -- Carpenters and Teamsters, UFCW and SEIU, etc. -- seem, somehow "different." How different?  Howcum diffferent?
Well, a staffer friend at United Steel Workers told me of an early (pre presidency) visit to Pittsburgh by Leo Gerard.  At one point, in an informal bull session, Leo remarked, "Of course, I'm a Marxist. Isn't everyone?"  He was quickly shushed and informed that "We don't talk that way here."
But, we used to. Does noone remember Eugene Victor Debs?  He, who organized the workers in our major nineteenth century industry, the railroads, surely thought that trade unionism needed to be something more than "the capitalism of the proletariat."  He ran for president as a socialist -- and went to jail for his "troublemaking".
So, too, did many of the organizers/troublemakers (most of whom had heard of and heeded Marx re the nature of capitalism) of the general strikes and sitdown strikes which predated -- and led to -- the Wagner Act (a law copied, word for word, in Canada -- and then enforced as if they meant it.)
Wha happ'n? Many (too many, I believe) trace the decline of the labor movement to PATCO, to Reagan, to 1981.  I suspect that the beginning of the end, the onset of the decline, was the counter revolution of 1947 called Taft-Hartley. The expulsion of the left, the silencing of those with a critical analysis of the capitalist system, was a turning point. (There was a move to replicate T-H in British Columbia. The BC Labour Congress threatened a general strike. Businesses told the ruling Social Credit Party to cool it. It did.)
So, David, as the premier labor reporter in these times, might now be the time for all good men and women to come to the aid of "our" movement -- and help get it moving? As often, in organizing, is it time to "Call a meeting and decide to do something about it"?
Martin Morand
Notable for its omission in this piece was the issue of Climate Change.
It seems that the Labor Movement, hamstrung between some of the more conservative unions (who focus on narrow "bread and butter" issues) and its progressive allies, is unwilling or unable to take a strong position on this vital question. Yet this issue may, in fact, trump all the others.
If we do not stop or slow Climate Change, the world as we know it may suffer such drastic shifts as to become unrecognizable. Organizing workers -- of flooded shops, in coastal cities without work, since they, too, are flooded, organizing of any sort, in fact, if people are without food or clean drinking water -- might become irrelevant.
Gene Glickman
The pro-pipeline statement by the AFL-CIO makes the traditional case for jobs but it is disappointing. The argument that there should be diverse energy systems is not a bad one. But the pipelines being proposed are an expansion for the oil industry and that is not the way to go.
In North America we need to seriously invest and promote alternative energy regimes NOW. That approach will also lead to jobs - lots of them as the Blue-Green Alliance has pointed out. Thus far that approach to energy has not been given political backing and that is a problem for all of us. The American and Canadian governments still subsidize the oil and gas industry big-time even though it makes huge profits. And both governments have given very little or no support to the smaller companies trying to make solar and wind energies a larger part of our energy regime. The AFL-CIO knows this; the president knows this. At some point as a matter of national policy there has to be a shift; the government has to say what some European countries said years ago, we are going to have a planned policy to increase energy that does not produce carbon and reduce energy (oil, gas and coal) that does produce carbon.
It will take political will and guts. But it is essential to act on climate change now. Anyone who reads the scientific reports is very aware of the urgency. It is essential for the future of our children to act responsibly. The AFL-CIO statement is a status quo, intellectually lazy, let us off the hook statement. And President Obama should not be influenced by it.The situation is urgent; it is not just nightmares of environmentalists being presented. The scientific community knows how urgent it is. That is why some scientists are actually activists on this issue. They are so frustrated.
The AFL-CIO should have done its homework and started down a more courageous path to educate its members about the effects of climate change.
Laurel MacDowell 
Toronto, Canada
Very informative history of progressive taxation and its importance to a democratic society.
Sebastian Milito 
Sam Pizzagati and Sarah Anderson have done an excellent job in pointing out how progressive taxation has helped both the growth of our economy and the reduction of income inequality, but they might have added how the 91% tax on the top bracket of the 1940s and 50s was reduced. John F. Kennedy made this reduction a top priority in his campaign for the Presidency in 1960.
Thanks to his efforts, the tax on the top bracket was slashed, in 1964 just after his death, from 91% to 70%. Later, of course, Reagan and his cohorts slashed it further.
Marvin Mandell
As prisoner hunger strikers increase and another prisoner dies under Israeli interrogation while settlement expansion rises unchecked and the $30 billion commitment of U.S. military aid continues its inexorable payout. The consequences of the U.S.-NATO assault on Libya continue to roil the region, most notably in North Africa and West Africa, where a post-intervention flood of weapons across Libya's newly-porous borders led to massive escalation of longstanding grievances and tensions in and around Mali. And the overall framework of foreign policy hasn't changed - as the drone war expands across the Middle East and Central Asia to Africa, looking to emerge as President Obama's signature war, and the Obama Justice Department seems to channel its predecessors' efforts to create legal justifications for extra-judicial assassination.
During the State of the Union address President Obama talked about what he could do with executive orders, despite the Congressional gridlock. That was a pretty good idea, but I figured he needed some ideas about what he could do on his own, things he might not have 
Heidi Siegfried
An unambiguous summary that brings out the essentials in the Bradley Manning case. Worth reading.
Lucy Fried 
Mike Konopacki
Sure do like the new layout of the Portside
How can I thank you? Really cuts down the time it takes to read..good, quick interaction, too! Much appreciated.
Kay Brown
Database of creative activism case studies will inform and inspire a new generation of activists
The Yes Lab and the Center for Artistic Activism are announcing the launch of Actipedia.org, an open-access, user-generated database of creative activism case studies designed to inspire activists.
"We designed Actipedia to inspire activists to more creative - and effective - actions," explains Stephen Duncombe, co-founder of the Center for Creative Activism.
"Actipedia is about sharing the ways people challenge power and envision a better society," adds Andy Bichlbaum of the Yes Lab. "To change the world we've got to learn from each other."
Actipedia is built on an open-source platform and is designed for ease of use, with simple formats for viewing, searching and posting examples. The site draws case studies from original submissions, reprinted news articles, and informal snippets of action reports. Although it is only now launching, Actipedia already hosts over 400 case studies and counting, from countries from all over the world.
"Actipedia provides a space for inspiration and for contribution," noted one recent user. "Seeing all the amazing work going on around the world motivates me and makes me realize the potential impact I can have."
Contact:
Stephen Duncombe
212-998-7327
Union Theological Seminary, 3041 Broadway @ 121st St, NYC
Reception to begin at 6:00 PM. Program at 7:00 p.m.
Forum on Vieques to discuss the continued contamination of La Isla Nena on the 10th anniversary of the ending of the bombing by the U.S. military.
Speakers include Viequense activists, Carmen Valencia, Ismael Guadalupe and Victor Torres-Velez.
Film showing of "Vieques: Un Pueblo Forjando Futuros"
Suggested donation $10. No one will be turned away for lack of funds.
Women Firefighters in New York City  1982 - 2012
take a look!
10 YEARS LATER - REMEMBER RACHEL CORRIE AND ACT!
Saturday, March 16th, the Rachel Corrie Foundation will mark the 10th anniversary of Rachel's stand in Gaza.  It has been an extraordinary, challenging ten-year journey for our organization, for the Corrie family, and for those in our community and beyond who have worked tirelessly for justice and peace in Palestine and Israel, in the world, and at home.
==========
By Daniel Rosenberg
The writer Phillip Bonosky, a member of the Communist Party since 1938, died on Saturday (March 2, 2013) in Brooklyn, New York. He was 96. Known for his labor novels Burning Valley and The Magic Fern, Bonosky distinguished himself as one of the first U.S. journalists to visit socialist China and one of the few to interview Vietnamese revolutionary leader Ho Chi Minh. He also was one of the handful to witness the removal of the notorious Khmer Rouge in Cambodia and the destabilization of Afghanistan prior to the rise of the Taliban.
He epitomized the labor and Communist activists from the 1930s. He also exemplified a certain type of writer of that period, one with roots in labor and union struggles. In his writing style, Bonosky assimilated several dimensions. Raised in the Catholic Church in Western Pennsylvania as the son of devout immigrants, he grasped the religious traditions helping to influence and shape the contours of labor movements. He honestly portrayed negative and positive influences therein. Knowledge of corporate domination of peoples' lives in small industrial towns, and familiarity with how workers actually produced, energized his insights in print.
Bonosky came from the steel-producing town of Duquesne, Pennsylvania. An altar boy, he grew up hearing stories from the survivors of the famous 1892 strike in nearby Homestead, where his family attended church, and the labor walkout of 1919, a valiant attempt to organize steelworkers industry-wide (which was headed by future Communist Party Chairman William Z. Foster, to whom Bonosky would draw close). Like his father and brothers, Bonosky worked in Duquesne and Pittsburgh mills. Before being blacklisted from employment due to his Communist Party affiliation, he belonged to Local 1256 of the United Steelworkers.
At his best in fiction-writing, his work covered the social and class ramifications of family life, high school basketball, homelessness, chronic illness, and communities. He could write with grace, but took all his subject matter personally. He wrote to enlighten, provoke, and inflame. In fiction and non-fiction, there was no secret as to where he stood. He counseled new and young writers to directly confront the challenges of writing: to work hard at it; to write regularly, if not daily; to get to the point; to avoid jargon; to acknowledge the pitfalls of "writer's block," but at least to get out a paragraph before surrendering to it.
He developed a love for writing at an early age. He was among the most frequent visitors to the Duquesne Public Library as a teenager. He was likely one of the most disciplined and prolific diarists who ever lived; he documented his life nearly everyday for 75 years, a legacy that fills two large file cabinets in his daughter's attic.
Sustained by a literary acumen, Bonosky came to New York in the late 40s, convinced that he could make his most important contributions to the causes he espoused through writing. His first short stories appeared in noted magazines of the 1940s, such as Collier's and Story Magazine. He produced his first books in 1953: the steel town novel Burning Valley (reissued by University of Illinois in 1997) and Brother Bill McKie, about an Auto Workers leader.
He held writing workshops at the Communist Party's Jefferson School and in a Harlem workshop. He contributed to the literary journal Masses & Mainstream, along with screenwriter John Howard Lawson, novelist Meridel LeSeuer, singer-activist Paul Robeson, and historian Herbert Aptheker, in the 1950s. His long friendship with leftwing painter Alice Neel is detailed in Phoebe Hoban's Alice Neel: The Art of Not Sitting Pretty and in Andrew Neel's acclaimed documentary of the artist. His second novel, The Magic Fern, appeared in 1960, followed by Dragon Pink on Old White, about Chinese culture. The Magic Fern provided readers with a close-up portrait of Communists in the labor movement at the end of the Cold War. The blacklisted Bonosky was well familiar with anti-Communism as a labor organizer and FBI target (demonstrated in a host of newly released documents), and as the brother of Toni Nuss, stigmatized in the sensationalist press as the "Red Queen of Pittsburgh."
In the Great Depression, Bonosky "rode the rails" looking for work and eventually landed in Washington, D.C., living in a warehouse for the homeless under the auspices of the Transient Bureau, where his social worker was Ann Terry White. White's husband was Treasury Department official Harry Dexter White, later hounded to death by anti-Communists during the Cold War. Through assistance from the Whites, odd jobs, and a monthly payment of $20 from the National Youth Administration, Bonosky took some courses at Wilson Teachers College. He was hired by the Works Progress Administration's (WPA) Federal Writer's Project help write the Guide to Washington D.C.