labor
State Supreme Court Limits Union Rights In Texas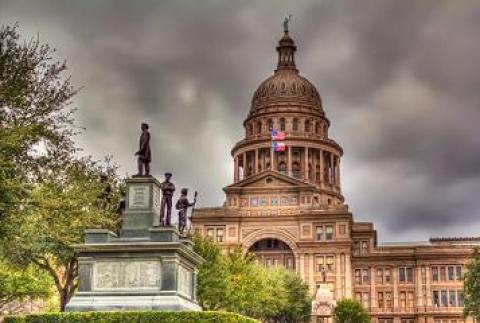 ,
Unionized government workers in Texas — including firefighters, police and teachers — don't have the right to be accompanied by a union representative while being questioned during internal investigations, a divided Texas Supreme Court ruled Friday.
Such representation is a basic right for unionized private sector and federal government employees.
But in a case begun by a Round Rock firefighter disciplined in 2008, the Supreme Court ruled 6-3 that state labor law doesn't specifically confer a similar right to workers employed by state, county, city or local governments in Texas.
"On its face, (Texas law) confers only one explicit right: the right to organize into a trade union or other organization," Justice Paul Green wrote for the majority. "It says nothing about any rights that may attach once such unions are formed."
Writing in dissent, Chief Justice Wallace Jefferson argued that state law isn't silent on the issue because it gives employees the right to unionize "to protect themselves … in their respective employment."
"How can unions protect employees' jobs if they cannot engage in conduct to protect employees' jobs?" Jefferson wrote.
"In Texas, after today, state and local government employees must go it alone. The court concedes that the statute permits unionization, but precludes a prime attribute that makes the union worthwhile," said the dissent, joined by Justices Nathan Hecht and Debra Lehrmann.
In 2008, firefighter Jaime Rodriguez — who is still with the Round Rock Fire Department — was called in to a meeting with then-Fire Chief Larry Hodge to discuss an allegation that Rodriguez had improperly used 2½ hours of sick time to apply for a firefighting job with Austin.
Rodriguez's request for union representation at the meeting was denied.
Hodge, who retired in 2011, eventually gave Rodriguez the choice of being fired or accepting a five-day suspension. The firefighter chose the suspension, but he followed with a lawsuit — joined by the Round Rock Firefighters Association — arguing that his union rights had been violated.
A district judge and the 3rd Court of Appeals in Austin agreed with Rodriguez, relying in part on a 1975 U.S. Supreme Court ruling in NLRB v. Weingarten, which established that private sector employees had a right to union representation during internal investigations. Congress soon followed, extending the right to unionized federal employees.
But the Texas Supreme Court reversed the lower courts, noting that the Legislature didn't follow Congress's lead.
"The Legislature grants and denies rights to unionized public-sector employees by specific enactment," the court ruled Friday. "Although it seems an anomaly for Texas public-sector employees to have to face investigatory interviews alone, we note that the Legislature may have good reasons for treating public-sector employees in Texas differently from private-sector employees."
Round Rock City Manager Steve Norwood said he was pleased the decision "answered an important question regarding the ability of public sector supervisors to carry out their day-to-day responsibilities."
Union leaders reacted with disappointment.
"It puts all the rights into management's hands," said Ken Zarifis, president of Education Austin, which represents 3,000 Austin school district employees.
Workers have the right to be accompanied by a union representative during grievance and removal proceedings, but they also could benefit from help while being interviewed during internal investigations, he said.
"When workers go in for a disciplinary measure, they often aren't sure of what their rights might be," Zarifis said. "We believe that it's in the interest of management and labor to balance the scale in these types of meetings."
Union lawyers said Friday's ruling wouldn't affect employees who negotiate the right of representation as part of their contracts.
Austin Police Association President Wayne Vincent said the association's contract with the city allows officers to have a lawyer present during interviews if they are the subject of an investigation or administrative inquiry.
But Chavel Lopez with the Southwest Workers Union — which represents 1,000 bus drivers, custodians, cafeteria workers and other school service employees in Texas — said he feared his workers will have the most to lose from the ruling because they don't have a contract to negotiate.
"It seems like public workers' rights are on a downward spiral," Lopez said.
The case was Round Rock v. Rodriguez, 10-0666.