Why You're in Deep Trouble If You Can't Afford a Lawyer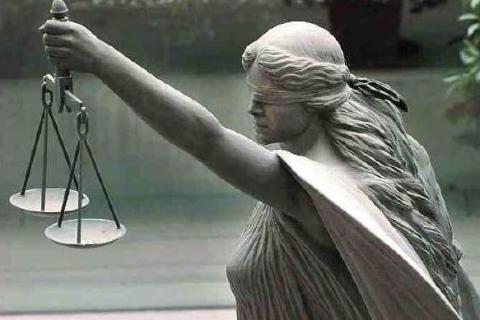 acsblog
Watch: Public defenders and legal advocates discuss ways to solve the nation's public defense crisis, 50 years after the Gideon decision:

In January 1962, a man sitting in a Florida prison cell scrawled a note to the United States Supreme Court. He'd been charged with breaking into a pool hall, stealing some Cokes, beer, and change, and was handed a five-year sentence after he represented himself because he couldn't pay for a lawyer. Clarence Earl Gideon's penciled message eventually led to the high court's historic 1963 Gideon v. Wainwright ruling, reaffirming the right to a criminal defense and requiring states to provide a defense attorney to those who can't afford one.
Fifty years after the ruling, many legal advocates contend that the justice system is still failing the poor. Last week, the Supreme Court disappointed reformers when it refused to rule on a case involving a Louisiana man serving a life sentence after waiting five years in jail while the state came up with money to pay his court-appointed lawyer. (The federal system for defending the poor is relatively well resourced, though it's also struggling with budget cuts. Several of the attorneys defending Boston bombing suspect Dzhokhar Tsarnaev face up to three weeks of sequester-mandated furloughs later this year.)
Just how bad is the state of public defense in America? The charts below detail some of the biggest challenges plaguing the system.
Impossible Caseloads
Since the 1963 Supreme Court decision, America's prison population has grown more than tenfold—from 217,000 inmates to 2.3 million—largely due to decades of the war on drugs and tough-on-crime policies. It's been nearly impossible for the public defense system to keep pace. In 1973, the National Advisory Council on Criminal Justice Standards and Goals (NAC) issued a report recommending annual caseload maximums for public defenders. They are the only national recommendations of their kind but are considered imperfect. "Many of us don't consider them to be realistic if you expect quality representation," says John Gross of the National Association of Criminal Defense Lawyers (NACDL). "These standards were established 30-plus years ago when, arguably, criminal cases were a lot less complex." And even so, these recommended caseload limits are consistently exceeded in public defenders' day-to-day practice. On average, a public defender would need about 3,035 work hours—a year and a half—to do a year's worth of work.
About 6,900 more public defenders would be needed to complete the current caseload. It's no wonder that many well-meaning defense lawyers are sucked into a "meet 'em and plead 'em" routine (PD parlance for meeting clients just a few minutes or hours before their hearings and then encouraging them to admit guilt just to get rid of the case). It's a large reason why 90 to 95 percent of their clients plead guilty, says Tanya Greene, an ACLU attorney and capital public defender. "You've got so many cases, limited resources, and there's no relief," she says. "You go to work, you get more cases. You have to triage."
Why don't public defenders just turn down cases they don't have time for? About 60 percent of state systems don't allow that. Plus, Greene explains, "There is no lawyer that becomes a public defender wanting to disserve their clients." Advocates for reform say there must be better pay for contract attorneys and other non-full-time PDs who assist with case overflow. The rates offered to private lawyers taking on indigent defendants differ by state, but a decent rate hovers around $65 an hour—pretty measly compared to typical private rates—and even then, many states also cap how much pay per case these lawyers can receive. Flat fee contracts aren't much better.
 
Justice on the cheap
Compounding the caseload problem is the money problem: Public defense budgets are paltry compared to spending on the other side of the criminal-justice system—prosecution, police, and corrections. In 2007, total spending by state prosecutors offices nationwide exceeded that of public defender offices by nearly $3.5 billion. That same year in California, the budget for public defense was about $300 million less than that of prosecutors. In 2008, for every dollar spent on public defense, taxpayers spent nearly $14 on corrections. Here's how these disparities shake out:
​Jonathan Rapping, a longtime public defense attorney and the founder of Gideon's Promise, a training program for public defenders in the South, explains that this disparity exists in part because of the stigma attached to the clients public defenders take on. "There is a view that public defenders represent people who commit the most heinous crimes. There's a sense of, 'Why would I fund a lawyer to help get a rapist or a murderer out of prison?'" Considering that 80 percent of defendants can't afford lawyers, the reality is quite different. "The vast majority of people who public defenders represent are those we see every day," Rapping says. "Maybe they did something wrong. But it's something relatively minor. And now they're sitting in jail on a bond they can't make, they've lost their housing, their job. For these mistakes, families are torn apart and communities are ruined."
Spending on public defense per capita is low in all states, but some do better than others:
It's worth noting that the United States spends less on public defense as a percentage per capita than every single European nation.
Searching for solutions
One possible solution, says the NACDL's Gross, would be to cut back on criminalizing the small stuff. Misdemeanor charges that overwhelm PD caseloads—things as minor as putting your feet on a subway seat or riding a bike on the sidewalk—inevitably get the least attention, though they have immense consequences even if the accused serves no jail time. People convicted of misdemeanors may lose their jobs, subsidized housing, federal loans, or other public benefits. "A criminal conviction follows you for the rest of your life," Gross says. "I don't know what qualifies as a minor case anymore. But when you start criminalizing things like driving with a suspended license, you start asking the criminal-justice system to do things it wasn't designed to do."
Most importantly, advocates say the system needs a serious attitude shift. Rapping calls it "rewiring" the mindsets of prosecutors, judges, and even public defenders, many of whom "have come to accept that processing people through the system is okay." Dawn Porter, the director of Gideon's Army, a forthcoming HBO documentary about the public defense system, says fixing public defense requires addressing the "culture of indifference" it exemplifies. "The police will know a neighborhood and say this person did 'something.' So they'll charge them with 'something,'" Porter explains. "'So what if so-and-so didn't do this crime, they did something else.' That's not how our justice system is supposed to work. We have to encourage prosecutors, DAs, and judges to actually look at cases rather than just push people through the system and assume they're all guilty and deserving of this. So money helps. But I don't think money is the only answer: You also have to be interested in doing the right thing."