How Toxic Are Your Personal Care Products? California Wants You to Know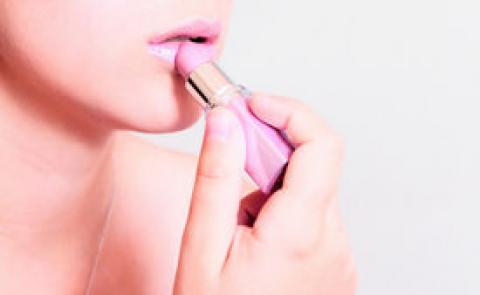 , Frankenstein_/cc/flickr
Consumers who want to know if their personal care products contain carcinogens or toxins have a new tool available to them.
The California Department of Public Health (CDPH) unveiled on Friday a searchable database that allows consumers to look up a particular ingredient, product or brand to see if it is potentially harmful.
"Inclusion in this website means a product contains a chemical that has been identified as a known or suspected carcinogen or reproductive toxin by one of the authoritative bodies named in the Safe Cosmetics Act such as the International Agency for Research on Cancer or the National Toxicology Program,'' stated Dr. Ron Chapman, CDPH director and state health officer.
"It does not mean that the cosmetic product itself has been shown to cause cancer, but since most products are not extensively tested for safety, providing information on chemical components will allow consumers to make more informed choices," Chapman stated.
What the database also reveals, as Janet Nudelman, co-founder of the Campaign for Safe Cosmetics, said, is "a snapshot of a Wild West industry where cosmetics companies can and are using a shocking array of unsafe and cancer-causing chemicals in seemingly innocent products."
And while consumers may be able to make more informed decisions based on the database, "This doesn't ban anything. This doesn't restrict anything," Gretchen Salter, senior program and policy manager at the San Francisco-based Breast Cancer Fund, an organization that belongs to the Campaign for Safe Cosmetics coalition, stated.
Still, adds Salter, "The searchable public database exerts pressure on companies to clean up their act or be forced to acknowledge that they are intentionally adding toxic chemicals linked to cancer and birth defects to lotions, lipsticks and makeup that people use on their skin every day."
The new site is the result of the California Safe Cosmetics Act of 2005, which "requires the manufacturer, packer, and/or distributor named on the product label to provide to the California Safe Cosmetics Program in the California Department of Public Health a list of all cosmetic products that contain any ingredients known or suspected to cause cancer, birth defects, or other reproductive harm," following a campaign led by Breast Cancer Action, the Breast Cancer Fund and the National Environmental Trust.
__________________
This work is licensed under a Creative Commons Attribution-Share Alike 3.0 License.
.