Friday Nite Videos -- Jan 31, 2014 (Pete Seeger)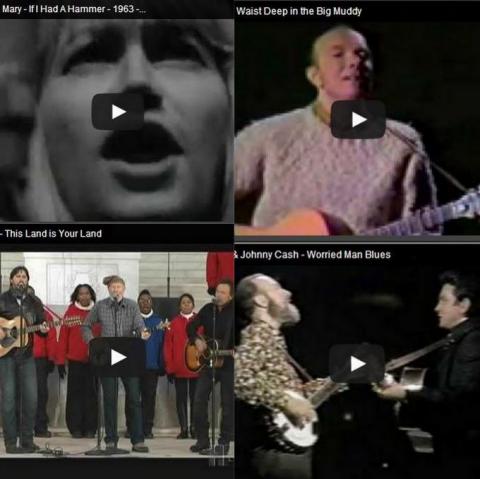 To view a Friday Nite Video, click an image below,
Pete Seeger died this week after nine singing decades. Pete's contribution has few equals in time or breadth of soul or energy or steadfastness. He discovered, revived, composed, performed and inspired music. He sang for uncounted audiences and they -- always -- sang with him. The bad guys hated and tried to silence him, but in the end he was loved by the country and the people that he loved. We will each have our own favorite recollection of Pete. Mine is this: the certainty in those singalongs, even in the face of daunting obstacles, that we will overcome. -- moderator.
---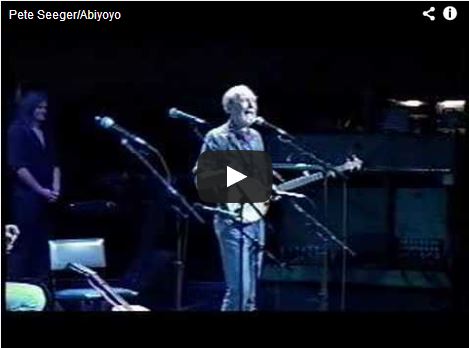 With Pete and children, it was always one young soul to another ... decade after decade. In this song, one young hero helps to defeat a giant that threatens the whole village.
---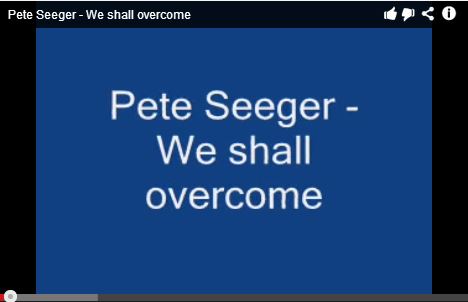 Pete sings We Shall Overcome, in its powerful civil rights version. Here Pete talks with Tim Robbins on Pacifica Radio about the history of We Shall Overcome.
---
Waist Deep in the Big Muddy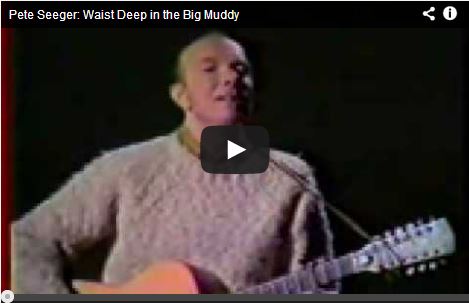 After years of being blacklisted, Pete appeared on the Smothers Brothers Show in 1967 with this challenge to the madness of the Vietnam War.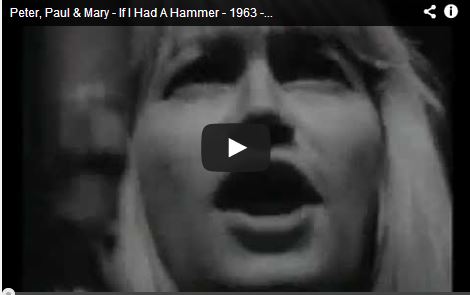 Peter, Paul and Mary perform If I Had a Hammer, by Pete Seeger and Lee Hayes, at the Newport Folk Festival, 1963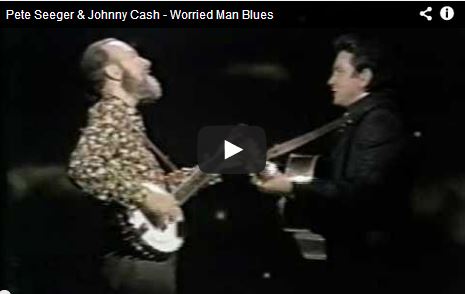 Even if you wake up with shackles on your feet, you can sing a song of hope. Pete Seeger with Johnny Cash.
---
Obama Inauguration: This Land Is Your Land 
Pete Seeger, grandson Tao Rodriguez and Bruce Springsteen sing Woody Guthrie's This Land Is Your Land for the Obama inauguration in 2008. They include two often-omitted verses, including this:
Was a high wall there that tried to stop me
A sign was painted said: Private Property,
But on the back side it didn't say nothing —
This land was made for you and me