labor
With Farm Robotics, the Cows Decide When It's Milking Time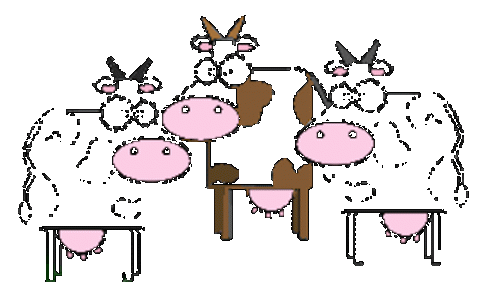 We just love these milkerbots! ,
EASTON, N.Y. — Something strange is happening at farms in upstate New York. The cows are milking themselves.
Desperate for reliable labor and buoyed by soaring prices, dairy operations across the state are charging into a brave new world of udder care: robotic milkers, which feed and milk cow after cow without the help of a single farmhand.
Scores of the machines have popped up across New York's dairy belt and in other states in recent years, changing age-old patterns of daily farm life and reinvigorating the allure of agriculture for a younger, tech-savvy — and manure-averse — generation.
"We're used to computers and stuff, and it's more in line with that," said Mike Borden, 29, a seventh-generation dairyman, whose farm upgraded to robots, as others did, when disco-era milking parlors — the big, mechanized turntables that farmers use to milk many cows at once — started showing their age.
"And," Mr. Borden added, "it's a lot more fun than doing manual labor."
The view is improved as well. "Most milking parlors, you see, you really only see the back end of the cow," Mr. Borden's father, Tom, said. "I don't see that as building up much of a relationship."
The cows seem to like it, too.
Robots allow the cows to set their own hours, lining up for automated milking five or six times a day — turning the predawn and late-afternoon sessions around which dairy farmers long built their lives into a thing of the past.
With transponders around their necks, the cows get individualized service. Lasers scan and map their underbellies, and a computer charts each animal's "milking speed," a critical factor in a 24-hour-a-day operation.
The robots also monitor the amount and quality of milk produced, the frequency of visits to the machine, how much each cow has eaten, and even the number of steps each cow has taken per day, which can indicate when she is in heat.