labor
Charter School Teachers Trying to Unionize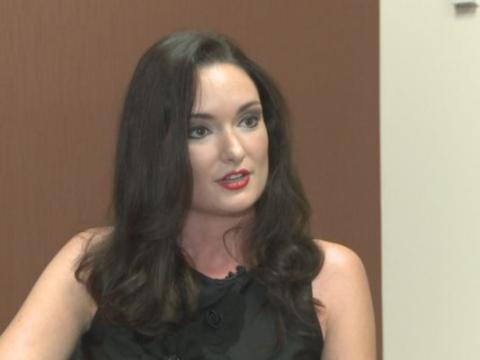 "I was the first one called in, told 'You did a great job but not asked back,' " says former teacher, Abi Haven.,WKYC-TV
CLEVELAND -- Several local charter school teachers say they lost their jobs because they were trying to unionize. They also allege that "I Can" charter schools have less than ideal classroom conditions.
This would be the first time a charter school has unionized in Northeast Ohio, and there will be a mail-in vote from July 21 to August 4.
In the meantime, the American Federation of Teachers plans to file an unfair labor practices charge against "I Can" Schools accusing the charter of retaliation against nine teachers.
"I was the first one called in, told 'You did a great job but not asked back,' " says former teacher, Abi Haven.
These former teachers also say classroom sizes are too large, there are not enough books, no recess and there is major teacher turnover.
Former special education teachers also say that the needs of children with special needs are not being met adequately.
Channel 3 did receive a written statement from I Can Schools.
"We are not able to discuss any of our individual employment decisions," according to the statement.
It goes on to say, "We are supportive of an election. ... Any accusation that we have done anything to hinder a fair election is clearly false."
As for classroom conditions, the charter school says they have average class sizes and use two teaching professionals in elementary classrooms.
"Our school model is not for every teacher."
These former teachers admit they were working on getting full teacher certification but say so were others that are returning next year.
Complete I Can schools statement:
The mission of I CAN SCHOOLS is to prepare students for a college preparatory high school that will ensure success and graduation from a four-year college or university. We value the families that choose our schools and consider the scholars we educate to be our top priority. We are not able to discuss any of our individual employment decisions; however, any decisions made regarding our staff are made in the best interest of our scholars.
Providing a healthy working environment for our teachers and staff is also a high priority for us. We pride ourselves on maintaining an open and fair relationship with our employees. Recently, staff at two of our schools petitioned the NLRB to organize into a union for collective bargaining purposes. We are supportive of the process and supportive of an election allowing our schools' employees to choose what they think is the best course of action.
To that end, any accusation that we have done anything to hinder a fair election is clearly false. If former employees choose to make any type of outrageous statement(s), there is not much we can do about this other than point out that we are working with the NLRB and the Union to assure that all employees have a full and fair opportunity to express their choice about whether or not to organize. We recently met with the leadership of the Cleveland Teachers Union to express that our organization has no interest in hindering a fair election. We will continue to be supportive of our employees and colleagues through whatever option they choose.
Our vision and mission call upon us to provide a true college preparatory learning environment for our young scholars. We do this through the use of average class sizes with two teaching professionals in each elementary classroom. We employ a very safe and structured environment to maximize learning opportunities with the resources provided by the State of Ohio. Our school model is not for every teacher. The teachers we hire, train and retain are well prepared for the classroom and believe that all children can be academically successful. We are very supportive of our teachers and staff, which is why we are working to accommodate some of the teachers' request of an election as to whether to organize a union.
We are very proud of the I CAN SCHOOLS network's results. We believe our hiring and retaining great teachers is a huge and integral part of this success. Please feel free to contact us with any further questions or inquiries.
To watch the TV news interview with teachers who are organizing at I Can, click here: