labor
What Will the New Afghan Government Bring the Workers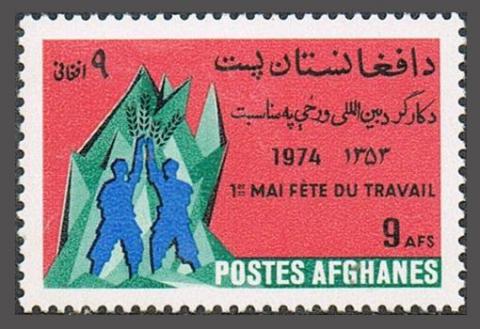 ,
Despite only having been office for one month, the new Afghan president Ashraf Ghani has already under taken some popular reforms.
But Ghani will need to do much more to address the pressing issue of decent work in this war-ravaged nation of 30 million people where the unemployment rate is currently over 50 per cent and almost 90 per cent of workers are engaged in vulnerable employment.
Afghanistan's only national trade union centre, the National Union of Afghanistan's Workers and Employees (NUAWE), has expressed mixed feeling towards the new Kabul government which came to power on 29 September, after months of political wheeling and dealing.
"We are both hopeful and pessimistic at this stage," Ghulam Ali Baryal, Vice-President (NUAWE) told Equal Times.
Recalling his previous experiences, the seasoned labour rights activist said his organisation failed to convince the government of the former president Hamid Karzai – in power for 13 turbulent years – to ratify any international labour rights conventions or treaties.
"But we are hopeful that the new leadership will learn from past experiences," said Baryal, adding that with joblessness on the rise and scores of production units closing as a result of the election impasse over six months ago, the issue of workers' rights is more critical than ever.
As well as legislation on workplace safety and a living wage (Afghanistan currently has one of the lowest minimum wages in the world), the NUAWE is also pushing for the government to recognise core labour rights such as the right to collective bargaining and freedom of association – although it considers these things a distant aspiration.
In the new Kabul government, amongst other indicators, Ghani's background as a leading economist and technocrat with various posts at the United Nations, World Bank, the Afghan government and Kabul University, has raised hopes that these issues will be addressed.
President Ghani is in a coalition government with his old foe Abdullah Abdullah, who lost to him during presidential elections marred by allegations of fraud.
Abdullah now serves as Chief Executive Officer (CEO) in the Kabul government.
Though, the ultimate settlement between the two candidates has evoked an optimistic response from global leaders, practically speaking, it is yet another reminder of the crude political maneuvering taking place in this nascent democracy.
"One good thing about the new set-up is that it looks like the President and his CEO do not differ dramatically on their political approach towards economic issues – that's already something we can bank on," Adrienne Woltersdorf, the country director for the German NGO Freidrich Ebert Stiftung (FES) told Equal Times.
Woltersdorf expressed confidence that both Ghani and Abdullah understand how important it is to tackle the issue of job creation, decent work and restore the confidence of the international donors who have objected to the widespread corruption and the government's inability to bring about meaningful political reforms.
Bubble about to burst?
At least twice this year, Afghanistan's Ministry of Finance (MoF) has revealed that it lacked the funds to pay public sector salaries before the EU and the US came to the resuce, highlighting how dependent the country is on foreign aid.
In order to make the economy viable, Woltersdorf says the new Kabul government must tap into all possibilities of self-reliance.
"Afghans, and the Afghan government, have to fully realise that the economy we saw here in these last 13 years, with fantastic growth rates of up to almost 14 per cent was really a bubble economy.
"It was fueled mainly by international troops and their needs, and of course driven from this was some business activity," she said.
More critical Afghan and international observers have already warned that this "bubble" will burst, particularly when the current Nato mandate in Afghanistan ends on 31 December 2014.
Lately, reports about Afghanistan's huge untapped mineral resources, that were labelled as symbol of guarented prosperity in the future, made global headlines.
Citing the US Geological Survey, media reports have suggested that the country is sitting on trillions of dollars worth of mineral wealth.
But observers are warning against pinning "unrealistic hopes" on this discovery.
"There is a dangerous myth here. It is going to be very difficult to extract these minerals and is not going to feed Afghanistan in the near future," said Woltersdorf.
In her view, a more realistic approach is to go into rural areas and make sure that farmers can produce and package their products, such as fresh and dried fruit and spices such as saffron, which they can then export.
"Around 60 per cent of the workforce is associated with agriculture and farming, so we have to be realistic. We are dealing with a population that is 65 per cent illiterate," she argued.
Ali Baryal, who represents workers and employees across 32 provinces in Afghanistan, agrees.
"There are currently thousands of young men unemployed in the southern province of Kandahar, in neighbouring Helmand and in other provinces who work with the militants for money but have no ideological allegiance to them," he declares.
He believes that by focusing on agriculture, Afghanistan could not only become self-reliant in food and energy resources, but it could also stem the tide of young, unemployed men who threaten the country's stability by joining militant groups for money.
And then there is also the issue of corruption. Afghanistan continues to rank third for the bottom in the Transparency International Corruption Perception Index, trailing behind Somalia and North Korea.
Observers believe that Afghanistan's journey from a highly decentralised tribal state to fragile democracy is still in its initial stages and that it will be almost impossible for the new Ghani administration to get away from the deeply ingrained culture of nepotism and feudalism.
But President Ghani has vowed to make eradicating corruption his primary objective.
"His latest comments about eradicating corruption and fully implementing the country's laws are very encouraging," said Baryal.
But whether this will happen – and whether this will make any difference to the lives of long-suffering Afghans – remains to be seen.