Senate Majority Leader Mitch McConnell is Without a Clue - on Climate Change and Bipartisanship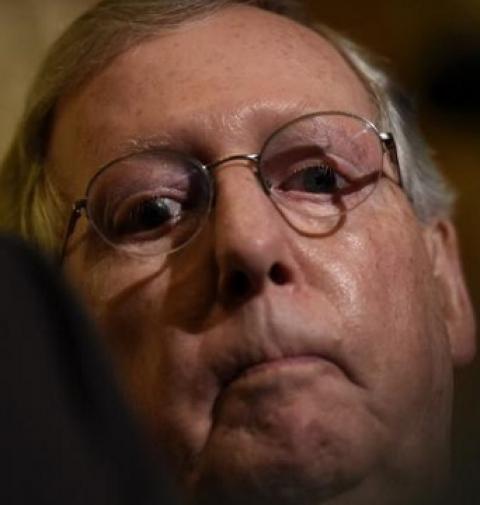 Senate Minority Leader Mitch McConnell, R-Kentucky.,Win McNamee/Getty Images // Chicago Sun-Times
In response to what he calls the president's "war on coal," Republican Senate Leader Mitch McConnell says, "I'm going to war with him." For McConnell, the historic agreement that the president signed with the Chinese, committing them for the first time to dramatic reductions in their greenhouse gases, is an outrage, an assault on "my state."
McConnell has just been reelected by the citizens of Kentucky, albeit a small minority of them. (In a state where fewer than half of those eligible showed up, McConnell won with the votes of about ¼ of the eligible voters). But seldom has a leader so clearly demonstrated that he will allow ideology and special interests to overrule both common sense and the common good.
For McConnell, architect of the Republican scorched earth-obstruction against all things Obama, going to war with the president is old hat. Among other things, he led the repeated Republican efforts to repeal Obamacare. Only, it turned out that health care reform is remarkably popular in Kentucky where the governor embraced it and hundreds of thousands have benefited, particularly from the expansion of Medicaid that McConnell is against.
In the campaign, McConnell tried to square this circle by suggesting inaccurately that the Kentucky program could continue even if health care reform was repealed.
In part to make up for that foolishness, he was forced to run one of the most expensive Senate races ever to save his seat in a deep red state.
Now McConnell is proving that he is a man of the past, not a leader for the future. No matter how much he may stick his head in the ground, climate change is already a real and present danger.