24 Democrats Who Are Refusing to Attend Netanyahu's Speech to Congress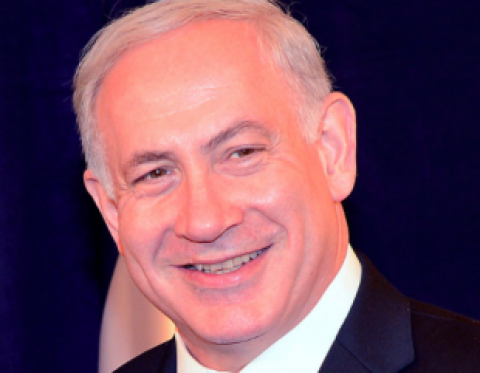 When House Speaker John Boehner (R-OH) decided to invite Prime Minister Benjamin Netanyahu to address a Joint Session of Congress on Iran in early March, he probably thought it'd go a lot like it did in 2011. That year, Netanyahu received 29 standing ovations – more than President Obama got during his State of the Union that year.
But Obama turned the tables on Netanyahu, refusing to meet with him just two weeks before the Israeli elections. He also announced that his vice president, Joe Biden, would not attend the address.
Shortly after Obama's objection, Democratic Members of Congress started to announce that they wouldn't attend the speech, either. The first was Rep. Earl Blumenauer (D-OR), who wrote in a January 29th Huffington Post column that he will "not participate in a calculated slight from the speaker and the House leadership to attack necessary diplomacy."

Following Blumenauer's dissent, a steady string of Democratic Caucus members, mostly in the House but in the Senate as well began to announce that they would not attend the speech. Buoyed by poll numbers showing that many of their constituents agree – a plurality of Americans believe Netanyahu's speech to be "inappropriate" and only 16 percent of African Americans in particular want to see their Member of Congress attend – more and more members are announcing their refusals to attend nearly every day.
AlterNet has compiled a list of the 21 House Democrats and three Senate Democratic Caucus members who are refusing to attend the speech so far:
HOUSE DEMOCRATS
Rep. Raul Grijalva (D-AZ)
Rep. Barbara Lee (D-CA)
Rep. Eleanor Holmes Norton (D-DC)
Rep. Hank Johnson (D-GA)
Rep. John Lewis (D-GA)
Rep. Luis Gutierrez (D-IL)
Rep. John Yarmuth (D-KY)
Rep. Chellie Pingree (D-ME)
Rep. Donna Edwards (D-MD)
Rep. Jim McGovern (D-MA)
Rep. Betty McCollum (D-MN)
Rep. Keith Ellison (D-MN)
Rep. Bennie Thompson (D-MS)
Rep. Gregory Meeks (D-NY)
Rep. Charlie Rangel (D-NY)
Rep. G.K. Butterfield (D-NC)
Rep. Earl Blumenauer (D-OR)
Rep. Jim Clyburn (D-SC)
Rep.  Beto O'Rourke (D-TX)
Rep. Eddie Bernice Johnson (D-TX)
Rep. Jim McDermott (D-WA)
SENATE DEMOCRATIC CAUCUS
Sen. Pat Leahy (D-VT)
Sen. Bernie Sanders (I-VT)
Sen. Brian Schatz (D-HI)
Zaid Jilani is an AlterNet contributing writer. Follow @zaidjilani on Twitter.