Campus Action Toolkits: Fund the Future and State of Emergency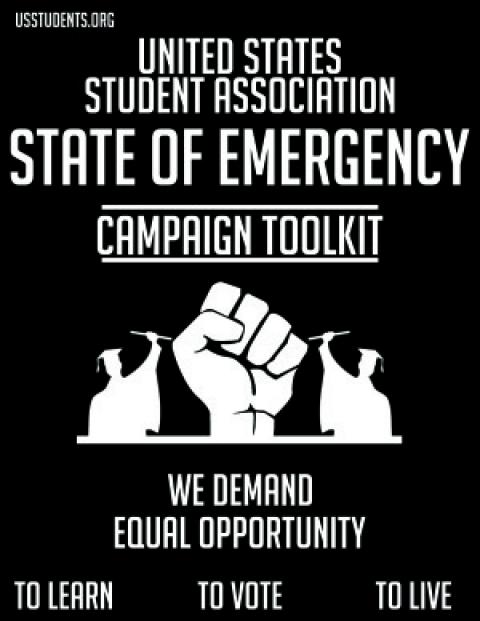 USSA State of Emergency Campaign,USSA
The United States Student Association is the country's oldest and largest student-led organization.  We amplify the student voice by mobilizing grassroots power to win concrete victories on student issues.
USSA is happy to announce that Campaign Toolkits are ready for two of USSA's big campaigns: Fund The Future and State of Emergency.  These toolkits are ready-to-go manuals for running these campaigns, containing everything from sample petitions and student government resolutions to tips on how to plan rallies and meet with legislators.

The Fund The Future campaign is part of USSA's efforts to move towards FREE Higher Education in the United States, by doubling the Pell Grant and making it available to more students.
The State of Emergency campaign seeks to pass federal legislation to end racial profiling and restore voting rights, while sharing best practices and campaign frameworks used by students of color organizing for racial justice on campuses across the country.