Workers Making Nike and Adidas Shoes in Vietnam: Strike!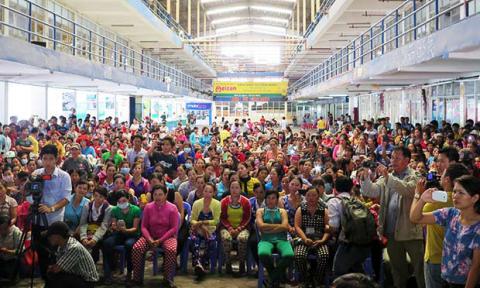 Guardian (and other media) get it wrong! Vietnamese General Confederation of Labor (VGCL) affiliated union members successfully ended the strike., The Guardian
Workers employed to make products for Nike, Adidas and others have staged a fifth day of strikes over social insurance cover. Vietnam is seeking to sign a free trade deal with the European Union and push ahead with the Trans-Pacific Partnership but the continuing strike presents a hurdle for the one-party state.
Watch video here.