The Phenomenal Life and Legacy of Leon Letwin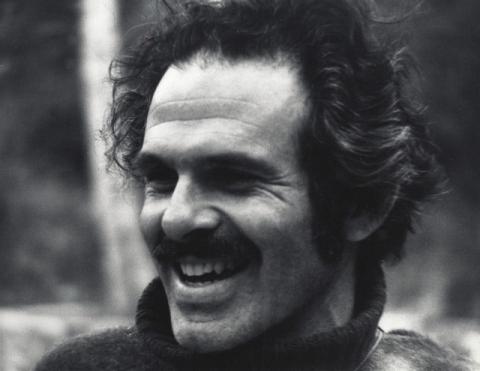 .,Photo credit: Rick Clarke
To the Family and Friends of Leon Letwin,
I wish I could be with you in person as you collectively evoke the phenomenal life and legacy of Leon Letwin. Although I am not able to be present today, I do want to offer a few reflections. I knew Leon as a man who helped to inform trajectories of social justice for more than a half century, and specifically as one of the driving forces behind the UCLA campaign that defended my right to teach. Shortly after I arrived on campus, facing a torrent of anti-communism unleashed by the Regents' decision to fire me, it was Leon, as chair of the Committee on Equal Opportunity, who stepped up to write an official letter to the Vice-Chancellor in which he made the still valid argument that:
"[M]inority candidates will, with some frequency, come with unconventional political backgrounds and views as judged from majority perspectives. Regentally imposed political tests which assault the academic freedom of all will fall upon such candidates with unusual severity. If a faculty member can be fired for entertaining divergent views about the structure of our society and the solutions to its problems, this recruitment will become a mockery, as will our general claim to academic integrity."
As I think back on that period and on the role Leon played in safeguarding my right to teach-along with others in the Law School such as Henry McGee, Michael Tigar, and Dick Wasserstrom, as well as faculty from Philosophy and other Departments-I must say I am very glad that I stumbled into the controversy engineered by the Regents at that particular moment in time. If the lessons Leon taught us about organizing for social justice were invaluable forty-five years ago, they are equally relevant today as we defend faculty members such as Steven Salaita, who continue to come under attack for their divergent views.
There is a reason why I evoke the name and current struggle of Steven Salaita, recently fired by the Trustees of the University of Illinois after tweeting opposition to the attack on Gaza last summer. The very last time I saw Leon, we were both present at the Russell Tribunal on Palestine, linked together once more by the rising efforts to generate solidarity with the Palestinian struggle. He was truly my brother in struggle and I shall never forget him.
Angela Y. Davis, Distinguished Prof. Emerita, UC Santa Cruz
Leon Letwin (1929-2015)
Memorial Page
An expert on evidence, civil procedure, constitutional law, and criminal law, Leon Letwin was on the faculty of UCLA Law School for more than fifty years. A lifelong social justice activist, he pioneered law school affirmative action programs, was an outspoken opponent of the Vietnam War, and was at the forefront of defending the rights of political protesters, criminal defendants, high school students, and many others.
Family Background
Leon Letwin was born on December 29, 1929 to Bessie (née Rosenthal) (1898-1987) and Lazar Letwin (née Litvak) (1892-1957), who came from the Jewish shtetl (town) of Mogilev-Podolski in the Ukraine. His parents had participated in the Russian Revolution of October 1917, and narrowly escaped an anti-Semitic pogrom during the ensuing civil war by fleeing across the frozen Dniester River into Romania. Arriving in Milwaukee in 1921, they joined the fledgling Communist Party, and later opened Letwin's Grocery, a small neighborhood store.
Leon and his older brother, William (1922-2013), were raised during the Depression in a predominantly African American neighborhood on Milwaukee's West Side. Their parents imbued them with values of compassion and social justice, amidst such events as the Scottsboro Boys case, the rise of the Nazis, the Spanish Civil War, the Japanese invasion of China, and formation of the Congress of Industrial Organizations (CIO).
Early Activism
Letwin became a political activist in his own right during the Second World War, and in 1945, at age fifteen, a leader of American Youth for Democracy (AYD), successor to the Young Communist League, at the University of Chicago.
He organized support for the Allis-Chalmers strike in Milwaukee (1946) and Henry Wallace's Progressive Party presidential campaign (1948), and protested universal military training (1948-1949) and the Broyles Commission investigation of "seditious activities" at the University of Chicago (1949).
As Letwin later recalled, McCarthy-era attacks on civil liberties convinced him to become an attorney: "I went to law school in 1950 because I thought as a lawyer, I would be able to do politically useful things like defend causes under attack that needed defense during a period which seemed to be repressive."
At the University of Wisconsin in Madison, Letwin was on law review, which published his article on Communist registration under the Internal Security (McCarran) Act of 1950. He joined the National Lawyers Guild, formed in 1937 as an alternative to the conservative and racially exclusionary American Bar Association, and remained a member for the next sixty-five years. In 1952, he graduated second in his law school class.
He also became a leader of the Labor Youth League (LYL), which had succeeded the AYD. In 1952, he married fellow LYL leader Alita Zurav (born 1932). Their activities included protest against the Korean War (1950-1953), the draft (1951), white supremacy (1953) execution of accused atom-spies Julius and Ethel Rosenberg (1953), Sen. Joe McCarthy (1954), and lynching of Emmett Till (1955).
Their first child, Michael, was born on May 1, 1956, one day after Letwin spoke at a May Day rally in Union Square. Two more sons followed, Daniel (1958) and David (1960).
In 1957, the Letwins left the LYL, then reeling under the dual impact of McCarthyism and exposure of Stalin's crimes. But they refused to disown their friends, fellow activists, or social justice principles. As Letwin wrote to Harvard Law School faculty in 1963, responding to inquiries into his political views:
"I have not replaced my past dogmas with a new set of dogmas of the opposite political tint. While some of my goals have changed, and certainly my ideas as to how to achieve them, I have not lost my concern for objectives such as racial equality, civil liberties, peace, and the desirability of public ownership and responsibility in many areas of our economic life."
In 1958, Letwin joined the firm of prominent Milwaukee labor and civil liberties attorney Michael Essin. He also served as a volunteer public defender, and advocated the need for full-time paid indigent criminal defense. "It will be said these programs are costly," he wrote in a letter to the Milwaukee Journal in 1960. "The only thing we can't afford is to have a man's guilt or innocence determined by his financial capacity."
But he soon tired of private practice. "I was beginning to evaluate every personal injury that walked in with glee," he later recalled, "so I figured it was time to go somewhere else." As a result, he chose a career in legal education.
FBI COINTELPRO Target
Government records show that Letwin had been tracked by the FBI since 1943 at age thirteen (for subscribing to the Sunday Worker). In the early 1950s, the Letwins were placed on the Bureau's "Security Index," a list of political radicals marked for illegal future mass detention; they remained under FBI, CIA, and/or Army Intelligence surveillance through at least the mid-1970s.
In 1975, the U.S. Senate Church Committee hearings revealed that FBI Director J. Edgar Hoover had made Letwin a target of the notorious Counterintelligence Program (COINTELPRO), which, as part of its wider assault on social justice movements, covertly pressured universities not to hire him.
Despite COINTELPRO, Letwin received post-graduate appointments in 1962-1964 at Harvard Law School and then a teaching position in 1964 at UCLA Law School, where he ultimately received tenure.
But the witch-hunt was not yet over. In 1965, the California State Senate Un-American Activities subcommittee, falsely implied that he and UC Berkeley Prof. Leon Wofsy - the Letwins' longtime friend and political mentor - had engineered the 1964 Free Speech Movement.
Law School Years
Letwin lost little time bringing the issues of the day to academic life. In 1966, he joined the faculty of Harvard Law's Intensive Summer Studies Program for African American college students. Upon his return, he successfully pioneered the UCLA Law affirmative action program, the first of its kind at a public law school. In 1968, he became director of the Council on Legal Education (CLEO) at UCLA.
The goal, he explained, was "to move more aggressively to open the door to higher education for minority groups." And move aggressively he did. In October 1967, he joined calls on university officials to confront discrimination in off-campus student housing.
Responding to the April 1968 assassination of Dr. Martin Luther King Jr., he and colleague Herbert Morris wrote: "The death of Rev. King is a horribly painful reminder of where we have failed. . . . What can we do, for example, to open more widely the doors of the University to Negro, Mexican American and other non-white, non-middle class students at every level, undergraduate and graduate? What can be done to insure that our faculty and administration has a composition more in keeping with the diverse make-up of our society?"
When Chicano/a students walked out in June 1968 to protest their underrepresentation in the program, Letwin voiced his support: "I think that the walkout demonstrates the strength of feelings on the part of both the blacks and the Chicanos. And they have a right to be concerned."
In November 1968, he called for California law schools to increase minority student enrollment to twenty-five percent, and to reduce reliance on standardized tests that had a discriminatory impact. On December 3, 1969, as chairman of the Academic Senate's Equal Opportunity Program (EOP), he warned: "There is a terrible state of affairs here. We have a white middle class faculty." He staunchly defended affirmative action against the backlash that began in the late 1970s.
He also advocated inclusion of women at the Law School, and was an ardent feminist in all areas of his life.
Broader Activism
For Letwin, affirmative action was but one aspect of the era's broader social movements.
In November 1965, he was a faculty cosponsor of the first UCLA teach-in against the Vietnam War. The Letwin family frequently participated in political protest, including the June 23, 1967 antiwar demonstration where thousands of protesters were attacked by the LAPD during President Lyndon B. Johnson's appearance at the Century Plaza Hotel, a watershed event that foreshadowed the police riot a year later at the Democratic National Convention in Chicago.
In 1968, he and other Law School professors successfully defended students disciplined for protesting on-campus recruitment by the Dow Chemical Co., which produced napalm for the U.S. Air Force. On May 16, 1969, the Committee of Concerned Faculty was formed at Letwin's home to defend UCLA students protesting the use of lethal violence by the police and National Guard a day earlier at People's Park in Berkeley.
Commenting on the diversion of funds from social programs to first moon landing in July 1969, Letwin argued that the space program, "illustrates a perverse hierarchy of values. We're going to the moon for all the wrong reasons. We're spending vast sums on the wrong thing in pursuit of the wrong goals."
In fall 1969, Letwin played a leading role in the Academic Senate's defense of Angela Davis, a fellow COINTELPRO target and prominent African American radical activist, whose UCLA teaching appointment was under attack from Gov. Ronald Reagan and the UC Regents.
Law Practice
This work was accompanied by establishment of a law practice with Letwin's close friend and colleague, Richard Wasserstrom, who represented members of the Black Panther Party against government repression.
In 1970, Letwin & Wasserstrom took up the case of UC Santa Barbara Prof. William Allen, who was summarily fired by Gov. Reagan for participating in student antiwar protests at Isla Vista. In May 1972, they defended UCLA student Harry Alexander, who was badly beaten and arrested by police during antiwar protests. In 1973, they assisted in the successful defense of Daniel Ellsberg, who was prosecuted for releasing the Pentagon Papers, which "revealed that the U.S. had secretly enlarged the scale of the Vietnam War with the bombings of nearby Cambodia and Laos, coastal raids on North Vietnam, and Marine Corps attacks, none of which were reported in the mainstream media."
Letwin & Wasserstrom frequently represented the next generation of Letwins and their fellow youth activists. From 1971-1976, they fought school censorship of the Red Tide, a Marxist high school underground newspaper, in which the Letwin sons were involved. In March 1973, they represented Letwin's teenage son, Michael, fellow Red Tide member Karen Pomer, and American Indian Movement (AIM) leader Archie Fire Lame Dear, who, along with thirteen others, were arrested by the FBI under the "Rap Brown Act" for transporting food and medicine to the occupation at Wounded Knee.
Letwin & Wasserstrom's victories in the California Supreme Court included Pitchess v. Superior Court, 11 Cal.3d 531 (1974) (expanding criminal defendants' right to discovery of prior misconduct by police officers), and Bright v. Los Angeles Unified Sch. Dist., 18 Cal.3d 450 (1976) (striking down prior censorship of unofficial high school student publications). In later years, they handled death penalty appeals.
Teaching and Scholarship
Letwin's political concerns were reflected in his legal scholarship (much of it posted on this site), which examined such issues as affirmative action, representation of indigent criminal defendants, preliminary hearings in Los Angeles, free speech rights of high school students, evidence of "unchaste character" in rape cases; and impeachment of criminal defendants with their prior convictions.
Letwin produced two textbooks, Assignments in Trial Practice (Little, Brown: 1964), and Evidence Law: Commentary, Problems and Cases (Matthew Bender: 1986). His entry on evidentiary privilege appeared in the Encyclopedia of the American Constitution (Macmillan: 1986).
He believed that legal education should encourage students to think critically about moral, political, and social values, even to the point of challenging their professors' beliefs - including his own:
"I cheerfully concede that some of my suggested answers may be `wrong' or at the very least debatable," he wrote. "In that case, I use student doubts about my analysis as an occasion for classroom discussion. . . . I attempt to focus on the political and social choices implicit in many doctrines of relevancy, resting as they do on powerful but often unarticulated premises about the way the world is or ought to be."
Among students and colleagues alike, Letwin was widely admired for his combination of enthusiasm, intellectual rigor, wit and humanity. Students elected him UCLA Law School Professor of the Year in 1975, and he received the Law School's prestigious Rutter Award for Excellence in Teaching in 1983.
From 1998-2002, he was UCLA Coordinator for implementation of the Native-American Graves Protection and Repatriation Act, which requires federally funded institutions to return cultural items to indigenous peoples.
Later Years
Colleague Richard Wasserstrom once remarked, "Leon Letwin is one of the few people around who actually acts out of those principles he supports, and he does so with remarkable consistency."
Letwin remained true to those principles for the rest of his life, speaking out against nuclear weapons, Israel's 1982 invasion of Lebanon, U.S. intervention in Central America, the University of California's investments in apartheid South Africa, right-wing attacks on the California Supreme Court, the Gulf War, the "International War on Terror," and denial of Palestinian rights.
In 2011, he visited the Manhattan encampment of Occupy Wall Street, and in 2012 made his final appearance at a May Day rally at New York City's Union Square, more than half a century after speaking there in 1956.
Appreciated for his personal warmth, humor, wisdom, and humility, Letwin is survived by Alita, his wife of 63 years; his sons, Michael, Daniel, and David Letwin; their partners, Ellen Dichner, Eva Letwin, and Kristin Horton; and his grandchildren, Brian Letwin, Chau Nguyen, Andrew Letwin, Nicholas Letwin, and Timothy Letwin.