food
The Savory Science of Umami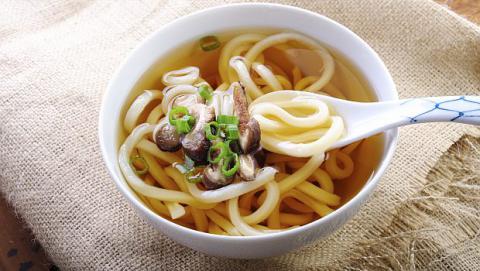 Food Products Design
The Savory Science of Umami
In the latter half of the 20th century, it was widely accepted that humans could discern four basic tastes: sweet, sour, salty and bitter. In fact, you might even remember learning about the "tongue map," where taste buds for sweet were believed to be located only at the tip of the tongue, sour and salty receptors at the sides and bitter near the back—a now-disproved theory that was widely held since the first half of 1900s.
Both of these have been disproved. On the tongue, while there might be areas of heightened sensitivities to specific tastes, all tastes can be detected anywhere taste receptors reside. And, there are at least five basic tastes recognized today, the fifth being "umami," generally defined as "savory" or "deliciousness." This fifth taste was identified by chemist Kikunae Ikeda, PhD, of Tokyo Imperial University, who found that seaweed (kombu) soup contained high levels of the glutamate (glutamic acid), producing a taste called umami: "Those who pay careful attention to their tastebuds will discover in the complex flavour of asparagus, tomatoes, cheese and meat, a common and yet absolutely singular taste which cannot be called sweet, or sour, or salty, or bitter..." (Eighth International Congress of Applied Chemistry, Washington 1912).
In the 1980s and 90s, science rediscovered the existence of umami and in 2002 identified its taste receptor. And, as they say, the rest was history. Not only has umami been universally recognized in sensory science, it's become the darling of professionals looking to enhance the taste of savory foods.

A new paper, "Science of umami taste: adaptation to gastronomic culture," by Kumiko Ninomiya (Flavour 2015, 4:13) describes the history and science behind umami, noting that it can be leveraged, not just for tastier foods, but for healthier ones. The author notes that using umami taste:
Can increase the palatability of low-salt foods
May have the ability to improve the palatability of low-fat foods
Could improve the acceptability and palatability of food served in hospitals and nursing homes for the elderly.
Of note, the science of umami pinpointed the sources of the flavor, including the original identification of free glutamate in dashi (kombu soup) by Ikeda, 5'-inosinate (the salt of inosine-5'-monophosphate, IMP) in dried bonito by Shintaro Kodama, and 5'-guanylate (disodium 5'-guanylate, GMP) in dried shiitake mushrooms by Akira Kuninaka. Ikeda and Saburosuke Suzuki developed monosodium glutamate (MSG) seasoning, by extracting the pure compound from seaweeds. What's more, at the turn of the century, in Europe, Julius Maggi, created flavorful, easy to prepare dehydrated soups from roasted beans, which provided umami via hydrolyzed proteins from the beans.
These flavor-enhancing tools are all quite familiar to today's food scientist. At the same time, they've received a persistent notoriety among food purists as some sort of dangerous chemicals in our food supply. (Due in a large part to widely disseminated, although not widely accepted, research regarding "excitotoxins," as well as the perceived dangers of consuming things that are difficult to pronounce—the former disputed by a large volume of safety studies, and the latter being a bit of a head-scratcher unless perhaps there's some sort of choking hazard with becoming tongue-tied when reading the label.)
The Flavour article reminds us of these flavor enhancers' long, natural history and how their use can bring positive nutritional effects. It certainly establishes that they are ingredients your great grandmother would recognize as food. And should your target market still shy away from these ingredients, you can always use ingredients where the flavor-enhancing compounds occur naturally, like dried shy-takey mushrooms—or however you pronounce that.