The Desperate Plight of Petro-States - With a Busted Business Model, Oil Economies Head for the Unknown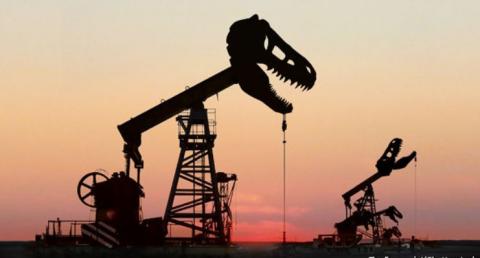 Along with bank runs and market crashes, oil shocks have rare power to set monsters loose., The Economist/Shutterstock
In 2016, one thing is finally clear, however: the business model for these corporatized states is busted. The most basic assumption behind their operation -- that global oil demand will continue to outpace world petroleum supplies and ensure high prices into the foreseeable future -- no longer holds.  Instead, in what for any petro-state is a nightmarish, upside-down version of that model, supply, not demand, is forging ahead, leaving the market flooded with fossil fuels.
These states vary in both their willingness and ability to respond to this new reality effectively. Some are too deeply committed to their existing business model (and its associated leadership system) to consider significant changes; others, increasingly aware of the need to do something, find almost insuperable structural roadblocks in the way; and a third group, recognizing the desperate need for change, is attempting a total economic overhaul of its oil economies. In recent weeks, examples of all three types - Venezuela for the first, Nigeria the second, and Saudi Arabia the third -- have surfaced in the news.
In the wake of the ousting of that original management team, the country's oil production began to decline.  With prices running at or above $100 per barrel, this initially seemed to make little difference as money continued to pour into government coffers and those missions to the poor kept right on going. What Chavez didn't do, however, was create the national equivalent of a rainy-day fund.  Little of the oil money was channeled into a sovereign wealth fund for more problematic moments, nor was any invested in other kinds of industries that might in time have generated streams of non-fossil-fuel income for the government.
You may not live in a petro-state, but that doesn't mean you don't have a stake in the evolution of this unique political life form. From at least the "oil shock" of 1973, when the Arab OPEC members announced an "oil boycott" against the U.S. for its involvement in the Yom Kippur War, such countries have played an outsized role on the world stage, distorting international relations, and -- in the Greater Middle East -- involving themselves (and their financial resources) in one conflict after another from the Iran-Iraq War of 1980-1988 to the wars in Yemen and Syria today.
Their fervent support for and financing of favored causes -- whether it be Wahhabism and associated jihadist groups (Saudi Arabia), anti-Westernism (Russia), or the survival of the Assad regime in Syria (Iran) -- has provoked widespread disorder and misery. It will hardly be a tragedy if a lack of funds forces such states to pull back from efforts of this sort. But given the centrality of fossil fuels to our world for the last century or more, the chaos that could ensue in the oil heartlands of the planet from low oil prices and high supply is likely to create unpredictable new nightmares of its own.
And the greatest nightmares of all lurk not in any of this but in the inability of these states and those they supply to liberate themselves from reliance on fossil fuels fast enough.  Looking into the future, the demise of petro-states as we've known them could have a profound impact on the struggle to avert catastrophic climate change. Although these states are not primarily responsible for the actual combustion of fossil fuels -- that's something we in the oil-importing countries must take responsibility for -- their pivotal role in fueling the global petroleum economy has made them largely resistant to international efforts to curb emissions of carbon dioxide. As they try to repair their busted business model or collapse under the weight of its failures, we can only hope that the path they follow will entail significantly less dependence on oil exports as well as a determination to speed up the conclusion of the fossil fuel era and so diminish its legacy of climate disaster.