labor
More U.S. Factory Workers Are Saying 'I Quit'
About 157,000 U.S. workers quit a manufacturing job in October, the highest level in more than eight years and a reminder of the massive churn across the labor market.
Falling factory employment has been running theme of 2016, and President-elect Donald Trump has made those jobs a priority.
Underneath the long-term slide in employment is a more dynamic picture of people quitting and getting laid off while companies post hundreds of thousands of job openings each month. In manufacturing, there were 271,000 hires, 157,000 quits, 94,000 layoffs and 21,000 "other" separations (a category that includes retirement, death, disability and transfers to other locations of the same firm) in October, according to the Labor Department's Job Openings and Labor Turnover Survey, known as Jolts.
People tend to quit a job when they think they have better prospects elsewhere. The number of voluntary departures has outpaced the number of layoffs fairly consistently since 2011 and the gap between quits and layoffs is now the widest since  2007.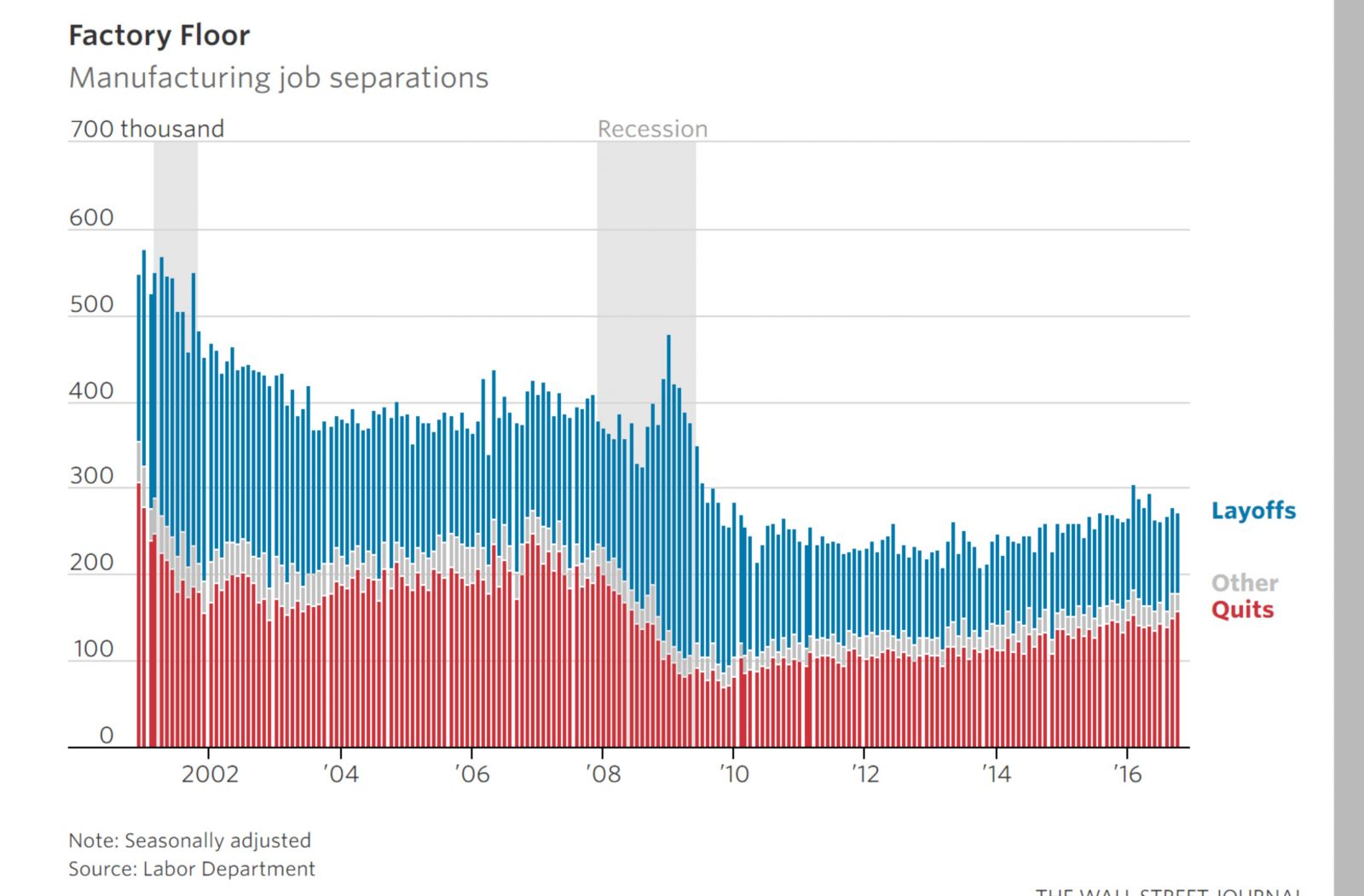 The divide between the number of manufacturing job openings, meanwhile, has widened versus the number of hires since 2012. That suggests companies are struggling to find workers—perhaps because they don't have required skills—or aren't trying that hard to fill positions.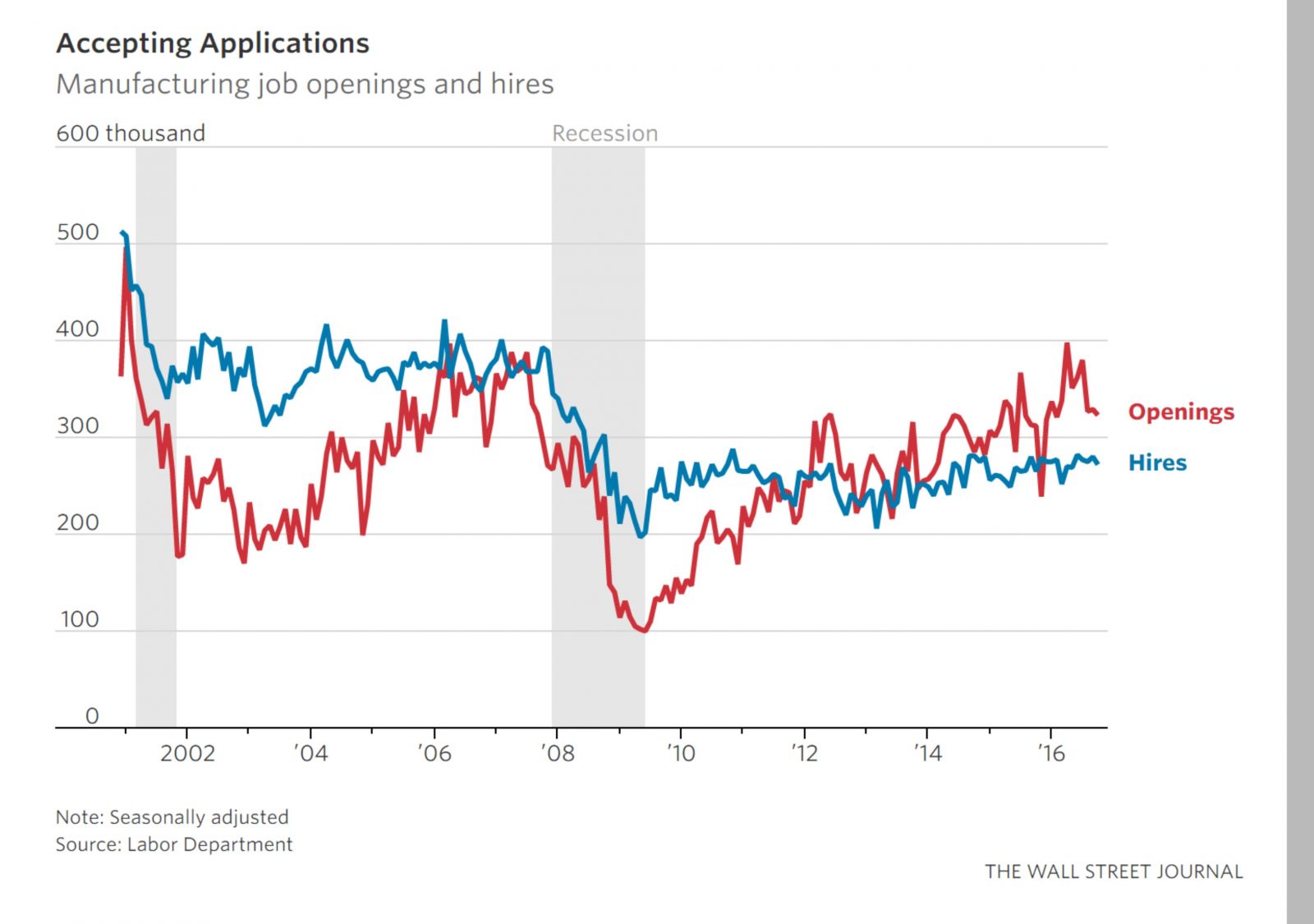 Over the 12 months ending in October, manufacturers had hired almost 3.3 million workers, while more than 1.7 million had quit, nearly 1.3 million were laid off and 285,000 left for other reasons. That's a loss of 25,000 jobs, the ninth consecutive month with a deficit.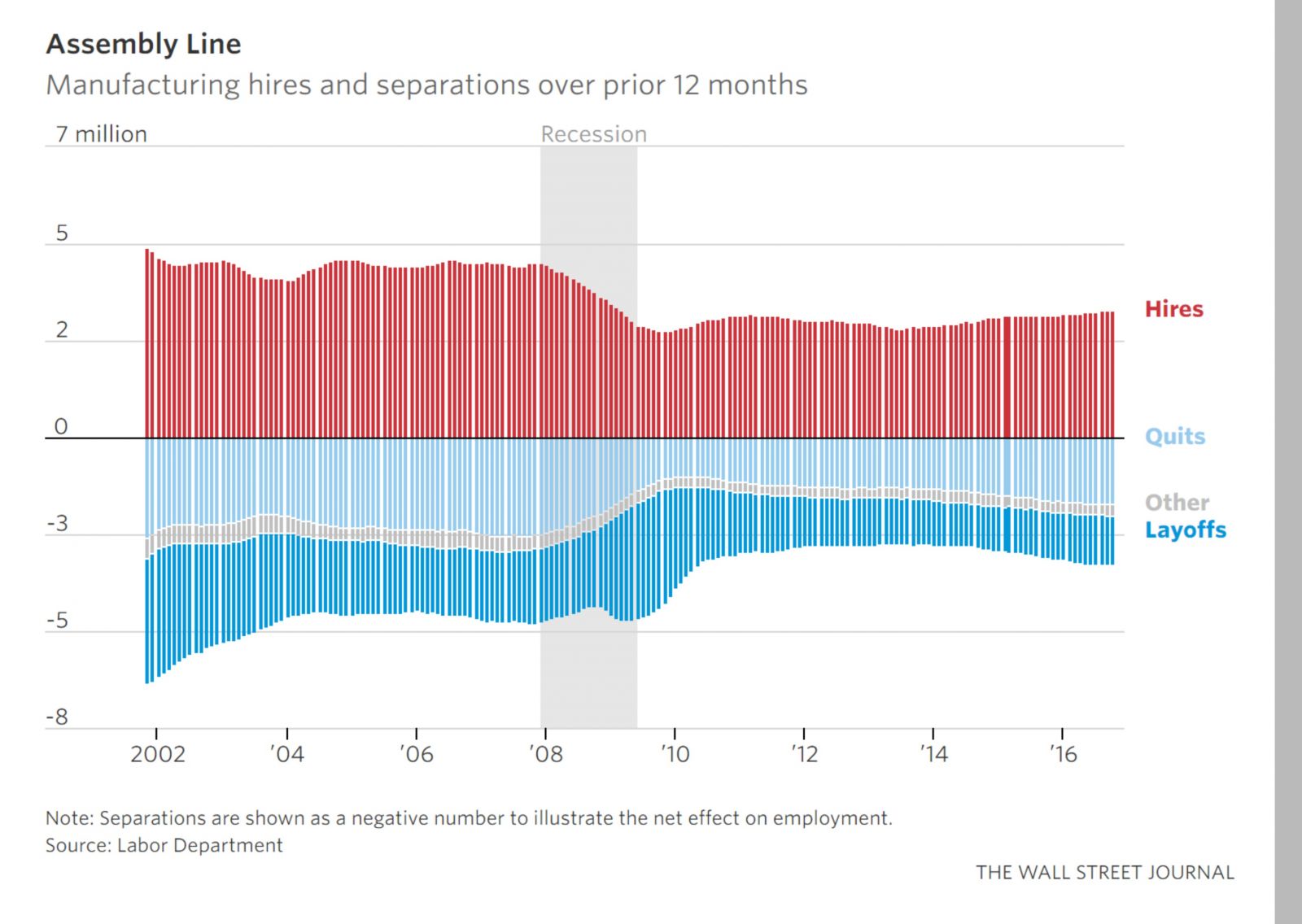 Manufacturing is now a tiny slice of the overall labor market. In October, almost 5.4 million workers were hired in the U.S. 
Nearly 5.1 million either quit, were laid off or left a job for another reason across all sectors.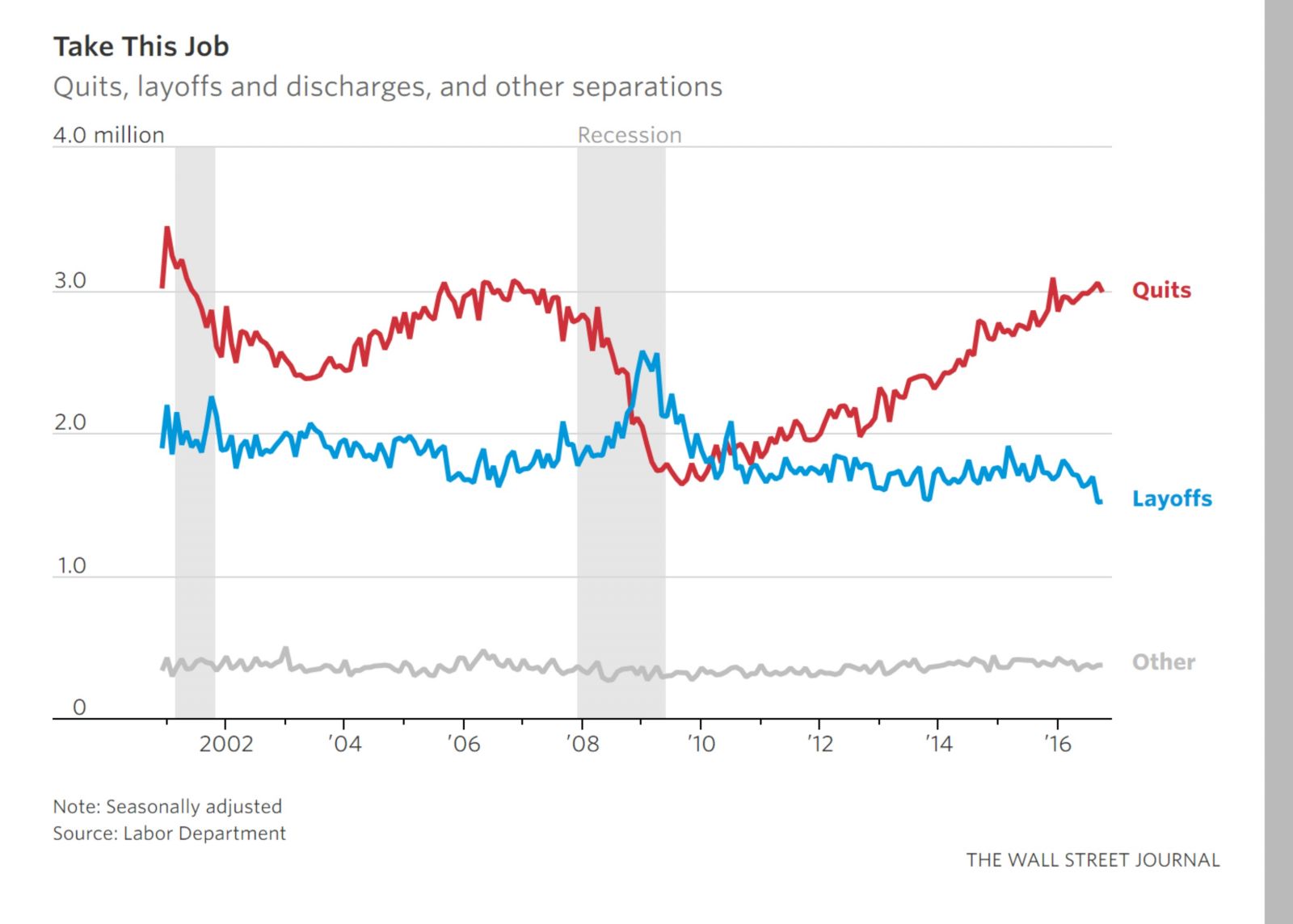 The Jolts report is the Labor Department's second-tier report on the job market. The regular monthly jobs report, released Friday, showed the country added a net 178,000 jobs in November and the unemployment rate fell to 4.6%. The Jolts report belatedly adds more detail by estimating job openings and how much hiring, firing, quitting and other job separations were behind that number.
Outside of manufacturing and mining, the economy has consistently added jobs. Indeed, there have been more job openings than hires for most of the past 21 months, suggesting the labor market has tightened considerably during the recovery. Layoffs, meanwhile, touched a record low in September and rose only slightly in October.
"Amidst a tight labor market and slow productivity growth, employers appear to be holding on tightly to existing workers," Sarah House, an economist at Wells Fargo, said in a note to clients.