Friday Nite Videos -- March 17, 2016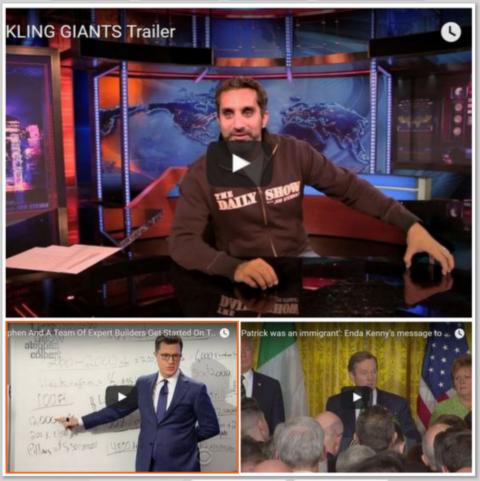 ---
'St Patrick Was an Immigrant': Message to Donald Trump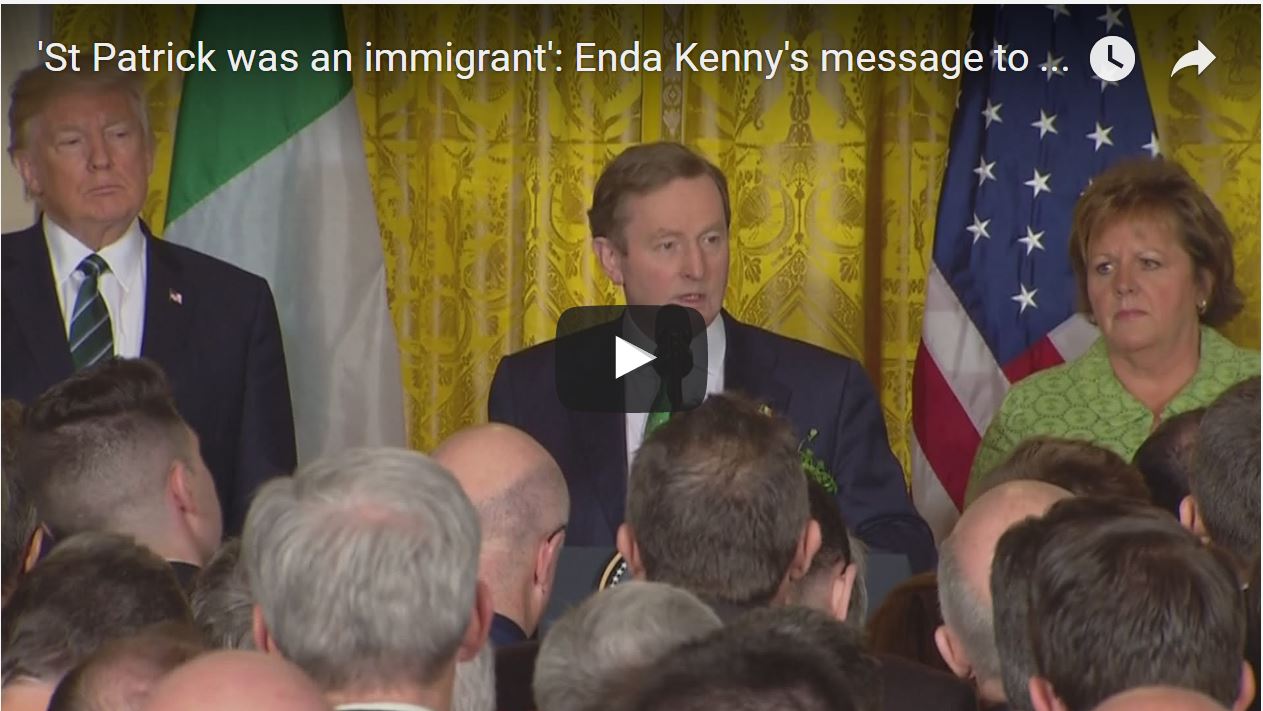 Ireland's Taoiseach Enda Kenny used St Patrick's Day to illustrate his thoughts on immigration while visiting US President Donald Trump in the White House.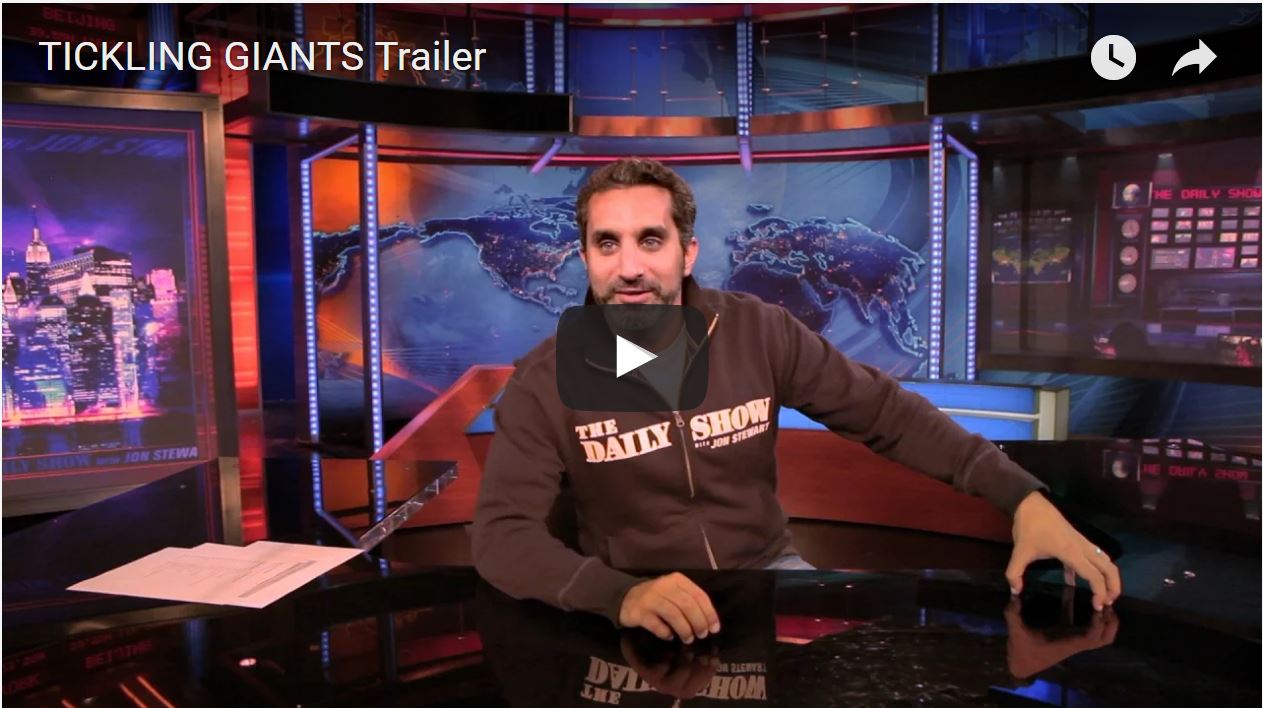 Are you brave enough to tell jokes? Tickling Giants is the story of Bassem Youssef, who created a comedy show that celebrated freedom and won an audience of tens of millions in Hosni Mubarak's Egypt. For show times and other information, click here.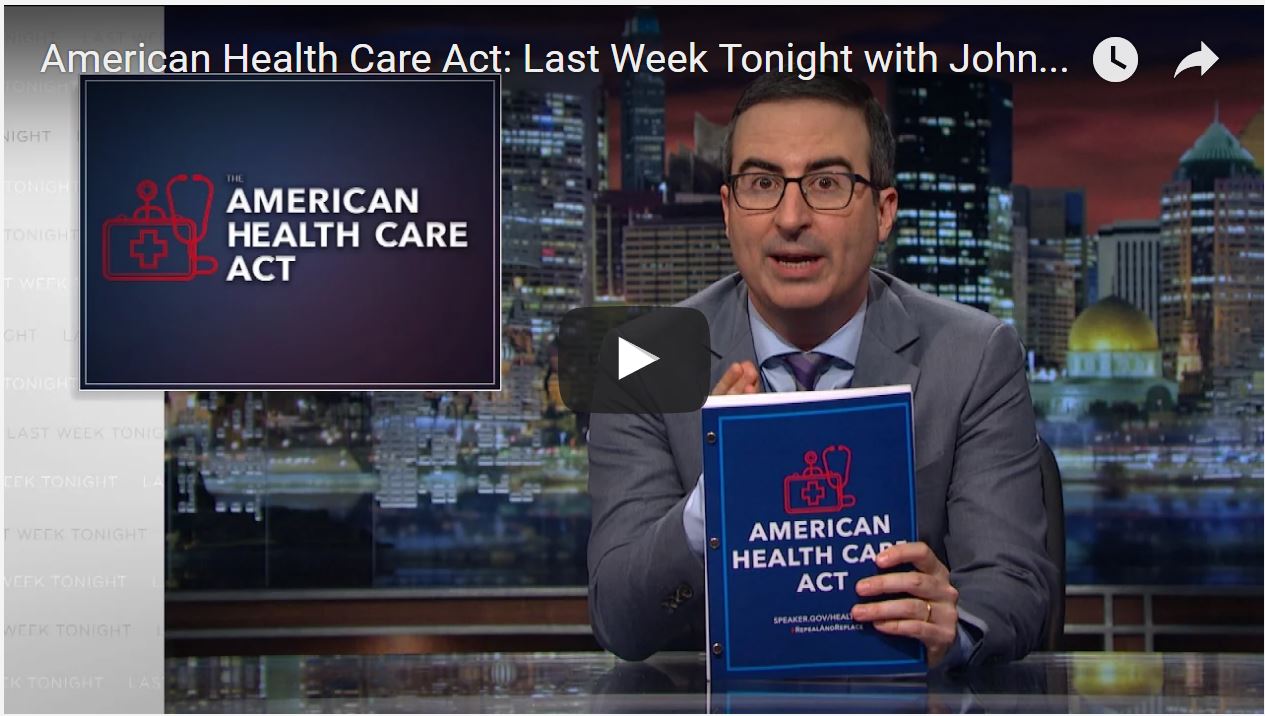 The Republican health care bill could leave many Americans without affordable coverage. Last Week Tonight's catheter cowboy returns to morning cable news to explain that to Donald Trump.
---
A Team of Experts Get Started on Trump's Wall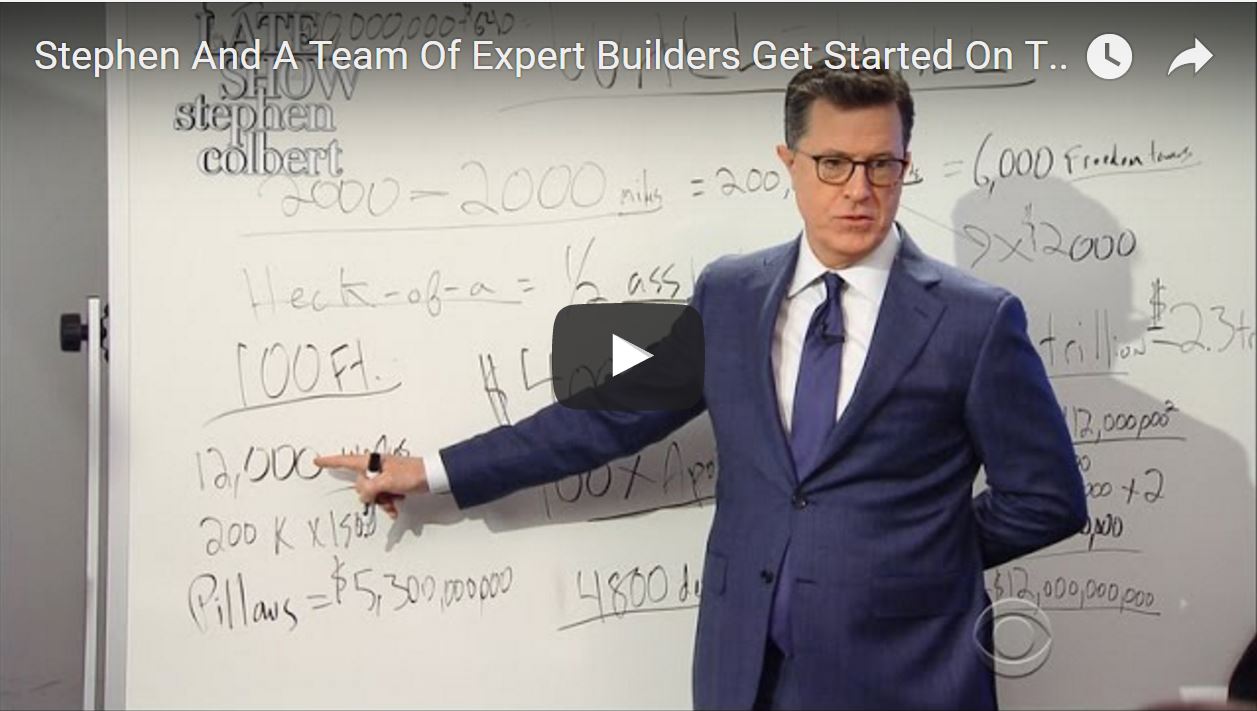 Stephen discusses Trump's border wall plans and costs with an architect, an engineer, an interior designer and a concrete guy.
---
Trump's Cruel Budget Caps off Bad Week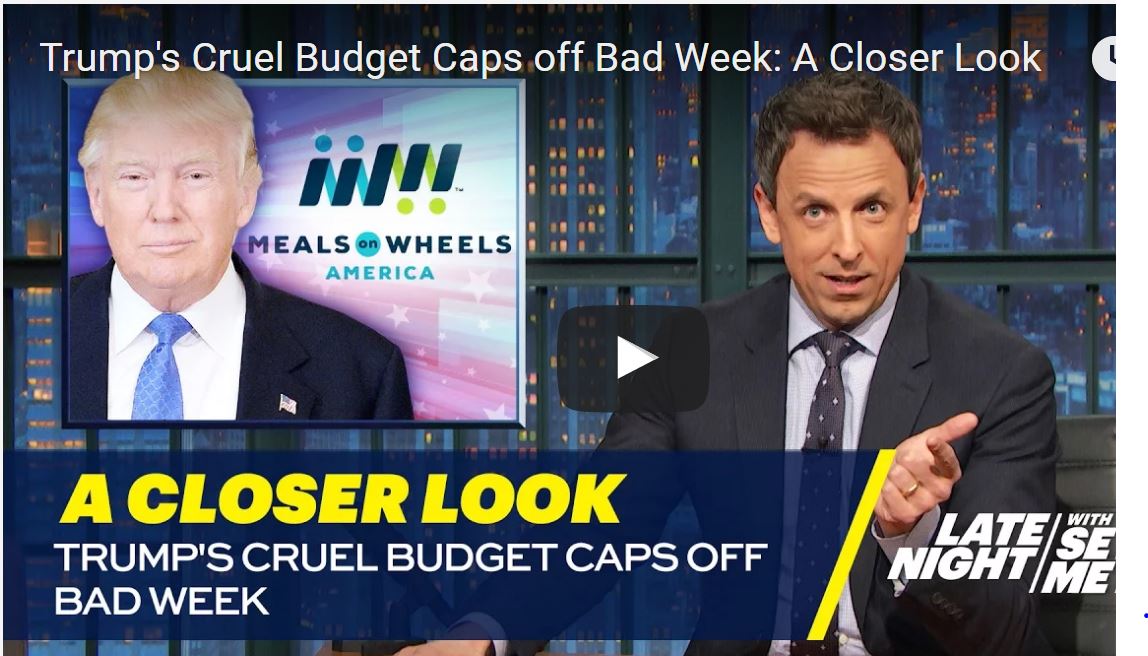 Seth takes a closer look at President Trump's latest travel ban block, the debunking of his wiretapping claims and his drastic new budget plan.