Bernie Sanders Just Introduced A Bill To Make Public Colleges Tuition-Free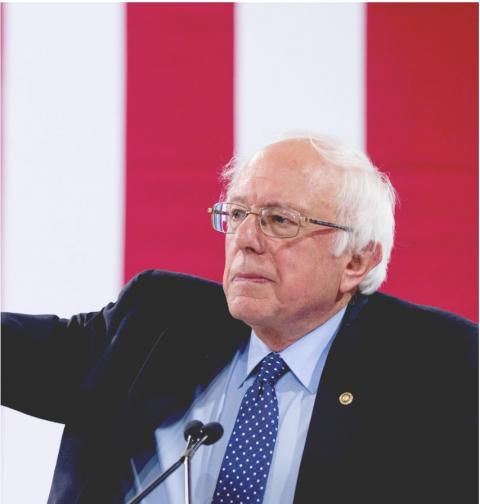 , ANDREW HARNIK/AP/REX/SHUTTERSTOCK.
Bernie Sanders is back in the game with legislation that could potentially make public colleges and universities tuition-free.
On Monday, the Vermont senator introduced a bill called the College for All Act at the Dirksen Senate office building in Washington, D.C. The legislation would not only make public institutions tuition-free to students whose family income is less than $125,000, but it would also eliminate tuition at community colleges, cut the interest rates of student loans in half, and increase the Federal Work-Study program's funding.
But if the legislation accomplishes anything, it's putting in focus the priorities of members of the Democratic party.
"There are as many red states as blue states that have taken steps on free college," he said.
Would it be too much to ask for the Dems and the GOP to work together on something that will benefit generations to come?