O'Reilly-Ailes-Trump: The Dirty-Old-Man Triumvirate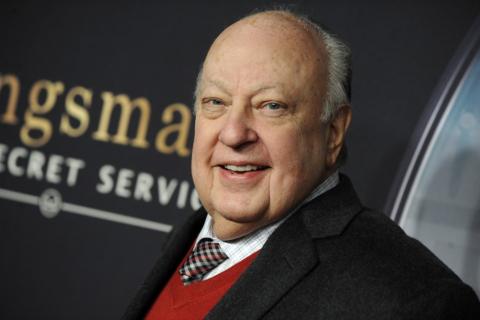 ,
On Wednesday, Donald Trump, president of the United States, came to the defense of Bill O'Reilly, host of the cable-news-leading "O'Reilly Factor." The King of Cable News finds his long career in danger of ending sourly after the New York Times outed him as a serial generator of complaints from female co-workers — mostly for sexual harassment. In an interview, Trump gave O'Reilly a clean bill of health on this front, saying, "I don't think Bill did anything wrong." That remark came in a recently published interview with the New York Times.
There's some symmetry here. After Trump himself was outed as a misogynist via an "Access Hollywood" tape, O'Reilly, on his industry-leading program, failed to find much wrong with Trump's statement that he would "grab" women "by the p—y." On his Oct. 7, 2016, show, O'Reilly introduced the "Access Hollywood" story with this hilarity: "The Washington Post released a private conversation between Donald Trump and an entertainment journalist. In that chat, Mr. Trump talks about women. Tonight, Dana Perino and I will analyze this latest Trump-woman controversy."
The host then proceeded to shield his audience from the truth, not to mention to protect then-candidate Trump from bad press: "The O'Reilly Factor" declined to replay the grab-'em-by-the-p—y comment, and here's how the host justified the decision: "Here are the facts — 2005, Donald Trump was doing a segment with Access Hollywood. He was speaking with the entertainment reporter Billy Bush privately about women. The Washington Post somehow acquired that audiotape. I'm not going to play too much of it, because it's crude guy talk, but here is a sample."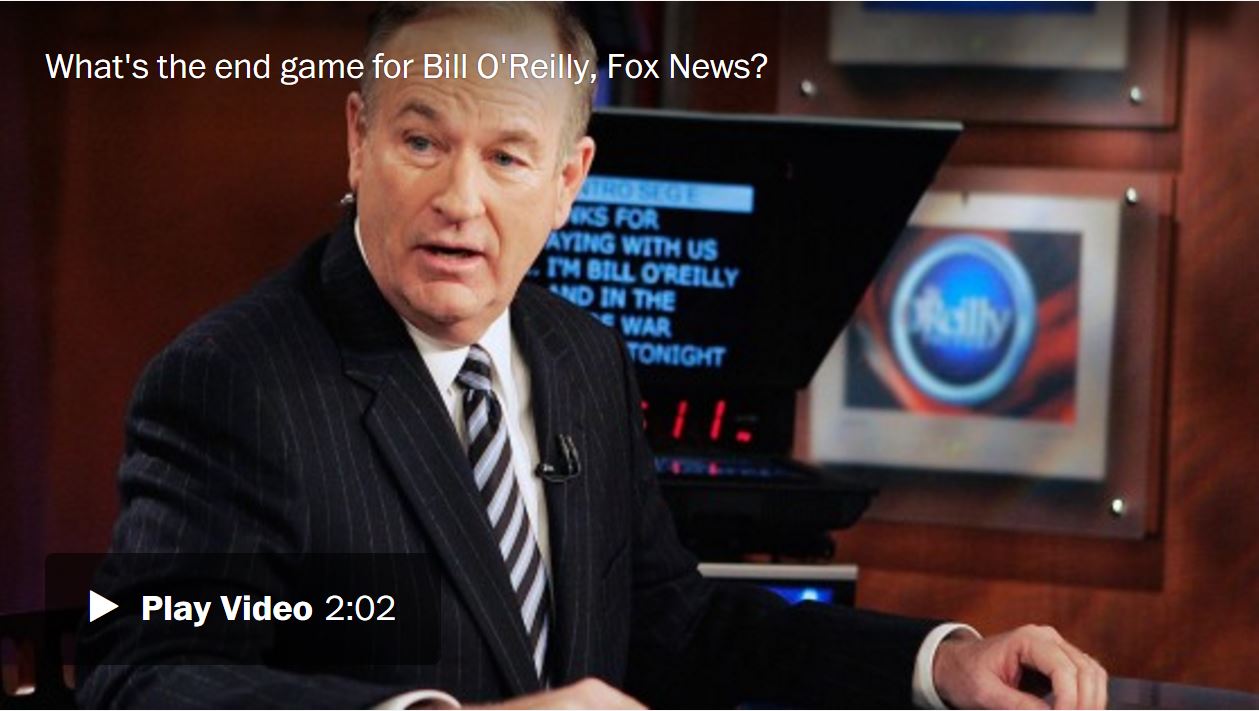 "The O'Reilly Factor" is losing advertisers after it was revealed five women have collectively received $13 million in settlements after accusing Bill O'Reilly of sexual harassment or inappropriate conduct.
Where O'Reilly could have then examined the facial misogyny in evidence on the videotape, he turned to a media critique:
It is worth noting that the The Washington Post reporter involved with the tape, David Fahrenthold, wrote this line in his article, quote. "The tape appears at a time when Trump, the Republican presidential nominee has sought to make a campaign issue out of his opponent's marriage. Trump has criticized former president Bill Clinton for his past infidelity and criticized opponent Hillary Clinton as her husband's enabler," unquote. What all the editors at The Washington Post apparently missed is that most of Mr. Trump's comments about the Clintons came after he was branded a woman hater by his opponent. Also, Trump refrained from mentioning the marriage in the last debate.

Now, it seems to me that any fair-minded news operation would have included those two facts in the article.
Continuing with his broadcast, O'Reilly declared that the incident was "embarrassing" and then chronicled a negative story about Clinton.
In other words, O'Reilly did a solid for Trump on the question of misogyny, just as he did on numerous other topics over the course of the presidential campaign. Trump today returned the solid in his interview with the New York Times. It's almost as if these two fellows share some bond over vanilla milkshakes, or something.
Yet this isn't a two-way back-scratching exercise. It goes three ways.
Roger Ailes was the chief of Fox News, until he was ousted last summer for what appears to be a bottomless sexual-harassment scandal. Ailes denies the claims against him. The list of women who have accused Ailes of sexual harassment exceeds two dozen, and another suit was filed this week by current Fox News contributor Julie Roginsky. As it turns out, Ailes was accumulating sexual-harassment complainants at the very same time as O'Reilly was accumulating sexual-harassment complainants.
And as we've written before, they had forged a mutual protection racket. When O'Reilly sustained a scandal in 2015 for either embellishing or lying about his reportorial exploits in various hot spots around the world, Ailes backed him with no qualifications. There was no network investigation of O'Reilly's ethics and integrity. He squeaked through the criticism and improved his ratings.
One year later, it was O'Reilly's turn to back Ailes. After former Fox News host Gretchen Carlson filed her world-changing suit against Ailes, O'Reilly turned up on Seth Myers's "Late Night" show with some helpful words. "I stand behind Roger 100 percent," said O'Reilly, who blamed the U.S. civil justice system for allowing meritless complaints to inconvenience powerful people.
The president of the United States fits neatly into this circle. Starting in spring 2011, Trump began weekly chats with the folks on the unimaginably idiotic "Fox & Friends" morning show. Those sessions persisted all the way up to the moment that Trump, in June 2015, launched his presidential campaign. Trump helped Ailes by giving him a ratings-assisting weekly interview; Ailes helped Trump by giving him a platform to test poorly thought-through stances on politics.
So how did Trump repay Ailes? By saying nice things about him — and dissing his accusers — while he was under fire at Fox News. Speaking of the sexual-harassment allegations that piled up against Ailes, Trump said, "I think they are unfounded just based on what I've read. Totally unfounded, based on what I read." Trump stuck with the theme after Ailes was booted from his post: "I can tell you that some of the women that are complaining, I know how much he's helped them, and even recently. And when they write books that are fairly recently released, and they say wonderful things about him. And now, all of a sudden, they're saying these horrible things about him," Trump said in an interview last summer with "Meet the Press." "It's very sad because he's a very good person. I've always found him to be just a very, very good person. And, by the way, a very, very talented person. Look what he's done. So I feel very badly."
Soon thereafter, reports surfaced that Ailes was advising Trump on debate preparations — a continuation of strategy chats that they'd been having for months.
These dirty old men stick together.
Erik Wemple writes the Erik Wemple blog, where he reports and opines on media organizations of all sorts.  Follow @ErikWemple