The Time Tom Petty Renounced the Confederate Flag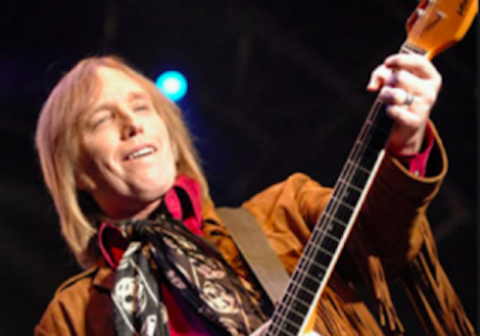 , Wikipedia Commons / Vegoose_petty.jpg
Tom Petty died Monday, closing a career that included a string of hits released over four decades. Petty's music often melded classic guitar licks with his pop sensibilities, and infused the mix with southern rock. A native of Gainesville, Florida, Petty's onstage performances in support of his 1985 album, Southern Accents, featured the Confederate flag; mostly as a prop for a character at the heart of the song, "Rebels," but audiences took it seriously. In 2015, after Dylann Roof murdered nine people at a church in Charleston, South Carolina, Petty expressed regret about flying the stars and bars on stage.
"The Confederate flag was the wallpaper of the South when I was a kid growing up in Gainesville, Florida," Petty told Rolling Stone. "I always knew it had to do with the Civil War, but the South had adopted it as its logo. I was pretty ignorant of what it actually meant.... I just honestly didn't give it much thought, though I should have."
"I regretted it pretty quickly," the artist said of his decision to use the flag in shows. "When we toured two years later, I noticed people in the audience wearing Confederate flag bandanas and things like that. One night, someone threw one onstage. I stopped everything and gave a speech about it. I said, 'Look, this was to illustrate a character. This is not who we are. Having gone through this, I would prefer it if no one would ever bring a Confederate flag to our shows again because this isn't who we are.'"
He went on to speak in favor of the removal of the flag from the South Carolina statehouse, calling it the "right decision."
"That flag shouldn't have any part in our government," Petty told the magazine. "It shouldn't represent us in any way. The war is over. You know, it's a bit ironic: It's the only time that I know of where we defeated a country in a war and then flew their flag. But Americans were on both sides of the issues. I'm sure some people still carry it to their graves."
Petty went on to add, "Beyond the flag issue, we're living in a time that I never thought we'd see. The way we're losing black men and citizens in general is horrific. What's going on in society is unforgivable. As a country, we should be more concerned with why the police are getting away with targeting black men and killing them for no reason. That's a bigger issue than the flag. Years from now, people will look back on today and say, 'You mean we privatized the prisons so there's no profit unless the prison is full?' You'd think someone in kindergarten could figure out how stupid that is. We're creating so many of our own problems."
In a 2006 interview with Guitar World Acoustic, Petty reportedly also voiced support for gun control, citing his own weapons habits in shaping his outlook.
"I can never have a gun in the house. I'm not allowed," he told the outlet. "I've had mine taken away for disturbing the peace. There were times when I'd just start shooting. Not at people, but I'd go out and kill a tree. When I'd get mad, I'd take a gun and kill some inanimate object. So it was the right thing to have the guns taken away. They're dangerous."
Petty was 66 when he died after suffering cardiac arrest. As the lead singer of the Heartbreakers and Mudcrutch, and a member of the supergroup the Traveling Wilburys, Petty hit the Billboard charts more than two-dozen times. He was inducted into the Rock & Roll Hall of Fame in 2002.
"I turned anger into ambition," he said in a separate interview. "Any sort of injustice would outrage me. I couldn't contain myself."
Kali Holloway is a senior writer and the associate editor of media and culture at AlterNet.