labor
NLRB moves to roll back rule giving workers' contact information to unions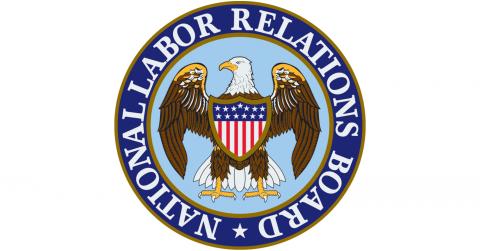 The National Labor Relations Board, the main federal labor law enforcement agency, moved Tuesday to roll back a rule that forced employers to give the contact information for their workers to labor unions regardless of whether the workers consented.
The five-member board said it would reopen the rule to public comment, the first step in officially rewriting it.
Under current law, when a union petitions to represent a workplace, the employer must give the union a list of all prospective voters — that is, workers — in that election. In 2014, the board, which had a Democratic majority, expanded the requirement from a list of names and addresses to also include "personal phone numbers and email addresses." The workers had no say. The rule also limited employers' ability to raise objections during the election process and shortened the time period from when elections are scheduled to when they are held.

The changes, widely dubbed the "speedy election rule," were significant because they were widely believed to aid unions in their efforts to organize workers. The board said the policy was needed to "maximize the likelihood that all the voters will be exposed to the arguments for, as well as against, union representation." Labor groups cheered the changes, saying they limited union-busting tactics by employers, while businesses groups came up with their own term for it: the "ambush election" rule.
On Tuesday, the board, which now has a Republican majority, said it it would solicit comments on whether the rule should be retained or rescinded. The announcement did not explain why the board was reopening the rule to comment. Current board Chairman Philip Miscimarra, however, dissented on the rule when it was adopted, saying that it "fails to provide adequate protection of employee rights of free choice and privacy and of all employees' and parties' rights of free speech and procedural due process."
Critics of the rule applauded Tuesday's announcement. Patrick Semmens, spokesman for the National Right To Work Legal Defense Foundation, said the earlier rule "ignored serious concerns over employee privacy ... As an organization that provides free legal assistance to hundreds of workers each year who are opposed to being forced to associate with a labor union, we welcome the new board's willingness to reexamine this biased rule."
Unions and their allies slammed the board's move. "This action indicates an intent to appease employers who want every tool possible to defeat workers' efforts to form a union, instead of ensuring the fairness of the union representation process," said Rep. Bobby Scott of Virginia, the top Democrat on the House Education and the Workforce Committee.