labor
2018 Labor Notes Conference, April 6-8 in Chicago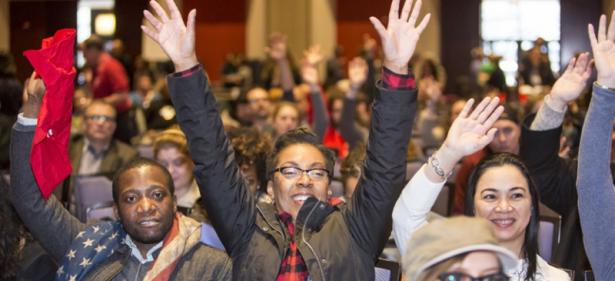 ,
Get in touch with the labor movement's fighting spirit—meet us in Chicago! Registration now open.
Labor Notes Conferences are the biggest gatherings out there of grassroots union activists, worker center leaders, and all-around troublemakers.
Join thousands of union members, officers, and labor activists who are on the front lines in our workplaces and our communities, organizing new workers and agitating together. Meet troublemakers from across the country and around the world.
More than 100 meetings and workshops include creative organizing tactics, beating apathy, running for local union office, winning contract campaigns, bargaining over technology, understanding the economy, life after "right to work," and reviving the strike. For a taste of what to expect, check out the 2016 lineup.
Organize with others in your union, industry, or campaign. Face-to-face meetings to share tactics and swap notes are the heart of the Labor Notes Conference. Join an existing industry, union, or caucus meeting—or contact us to set one up.
Don't miss a weekend of inspiration, education, and agitation. Register today!
CONFERENCE DETAILS
Registration: $150. Includes light breakfasts and Saturday night banquet.
Register online by February 23 and get $45 off (choose "Early Bird Registration" below). Walk-in registrants also welcome!
To support our Conference scholarship fund, register at the Sustainer level. Thank you for helping sponsor low-wage, unemployed, and young workers!
Scholarships: A limited number of scholarships are available. Apply online here.
Schedule: Workshops and meetings begin at 1 p.m. Friday, April 6, and end at 3 p.m. Sunday, April 8.
Location: Hyatt Regency O'Hare at Chicago's O'Hare Airport (same as in 2016). It's near the Rosemont CTA train station (Blue Line).
Air Travel: Fly to Chicago O'Hare (ORD). There is a free shuttle to the hotel.
Childcare: Available for a donation for children over 1 year old. Request by Monday, March 23.
Accessibility: Spanish interpretation will be available for plenaries and selected workshops. Please contact conference@labornotes.org if you will need interpretation in another language.
The hotel is wheelchair-accessible. Please contact conference@labornotes.org with accessibility requests or questions.
Only partial refunds to registration will be made after March 23.
For more information call 718-284-4144 or e-mail conference@labornotes.org.
WE'LL BE THERE!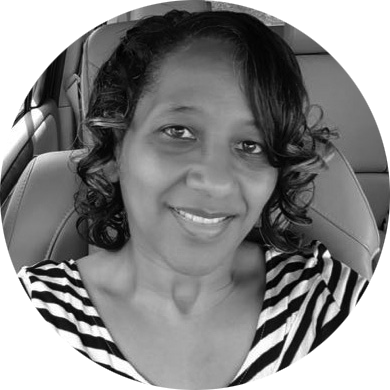 "We organized our union at Lipton Tea a year ago and just won our first contract. I'm excited to attend my first Labor Notes Conference and to talk with other workers about how they are standing up to management. Labor Notes is a place where activists like me can learn how to make our unions stronger."
—Anita Anderson, United Food and Commercial Workers Local 400, Suffolk, Virginia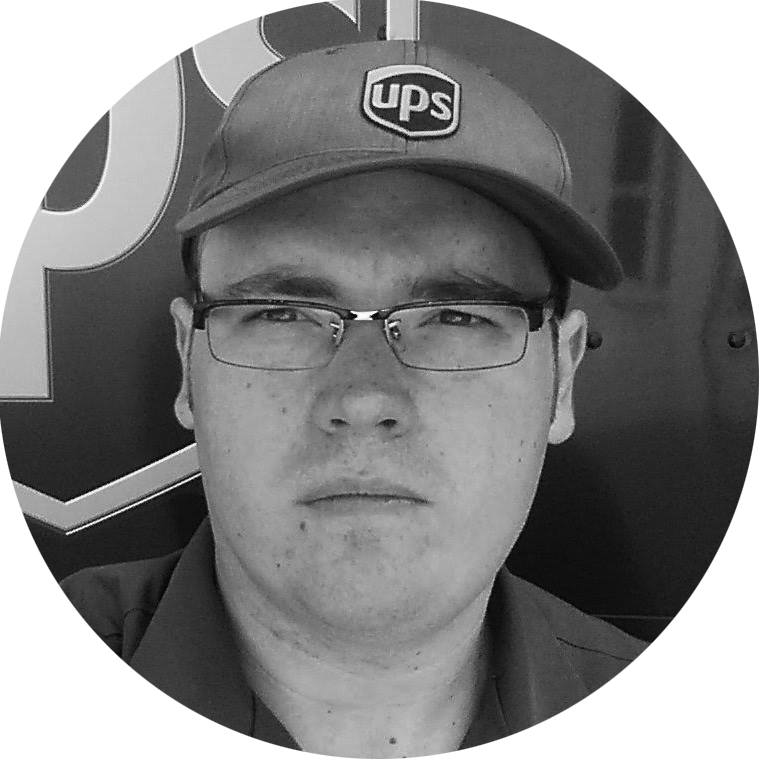 "Labor Notes shows us that our struggle isn't a lonely one. I've met workers from all across the globe dealing with the same issues that we deal with working at UPS. From taking on subcontracting and automation to building a network of workplace activists and organizing a contract campaign, you learn how to tackle the hard issues. After every Conference I come back energized and better educated."
—Nick Perry, Teamsters Local 413, Columbus, Ohio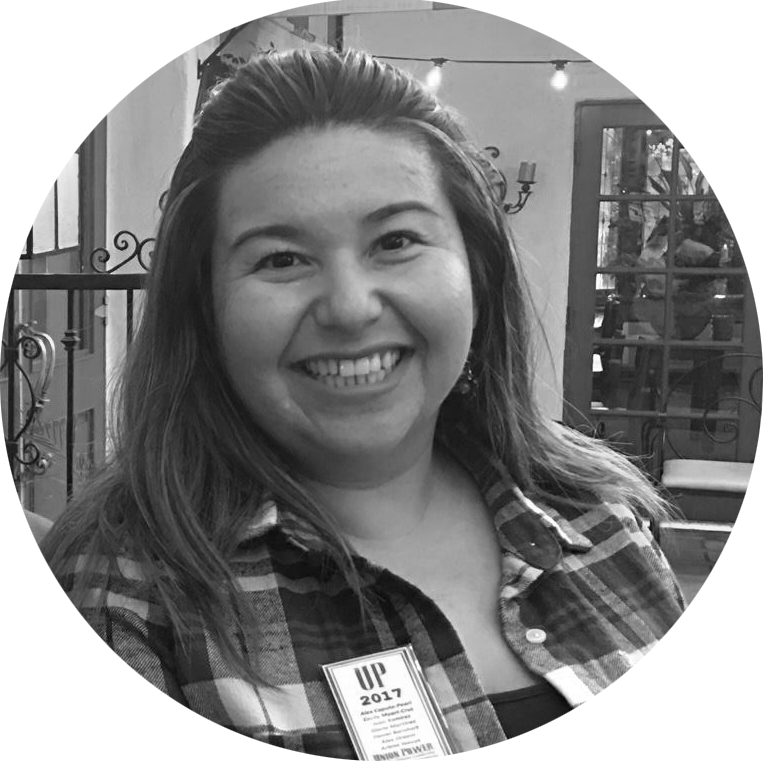 "Seeing us all together at the last Labor Notes Conference rallying for the same cause made me realize that this is a fight worth staying in. I was especially moved when I got to hear the leaders of the Driscoll's blueberry workers fight, since I'd been telling my students about the boycott. Being a part of all that solidified my decision to step up and take on more leadership in my own union."
—Gloria Martinez, United Teachers Los Angeles, California