film
Unsane: How Film's Portrayal Of Mental Illness Is (Slowly) Improving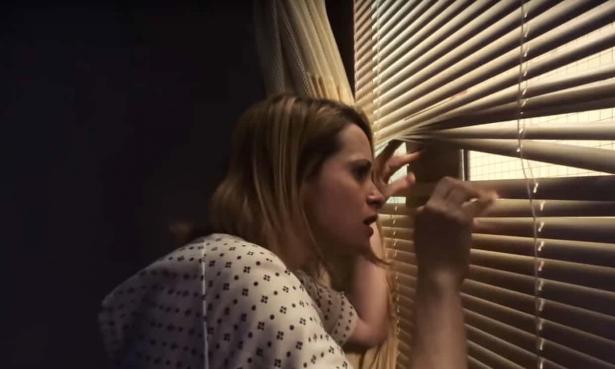 Claire Foy in Unsane.,
Steven Soderbergh: Unretired. The director announced in 2013 that he was quitting because "movies don't matter any more". But he has continued to work steadily since – in television and, since last year, film again. The film he made before announcing his "retirement" was Side Effects, a psychological thriller exploring big pharma, that followed a young woman (Rooney Mara) detained in a psychiatric hospital against her will. His new film, Unsane, is a psychological thriller that follows a young woman (Claire Foy) detained in a psychiatric hospital against her will. It is clear, then, that Soderbergh finds mental illness and psychiatry interesting topics to explore.
He's not alone. But how has the onscreen treatment of mental illness evolved over the years?
One of the screen characters we most associate with mental illness is Jack Nicholson's Mac McMurphy in One Flew Over the Cuckoo's Nest who, lest we forget, was not insane, just hoping to avoid a prison sentence. Miloš Forman's film, based on the Ken Kesey novel, was praised at the time for a sympathetic treatment of the inpatients, its "battle against the system" narrative and the more-or-less accurate portrayals of the often inhumane treatments routine at the time (lobotomies and electroconvulsive therapy without muscle relaxants).

Cuckoo's Nest was a commercial and critical success, but such a nuanced take – for its time – on the subject was rare in film. Think of the most famous madmen horror protagonists, from a murderer-voyeur who exhumes his mother (Psycho) to a serial killer who skins his victims alive to make a suit of their flesh (The Silence of the Lambs). These two films, while both masterpieces, follow the trope that people with mental illness are inherently violent and are to be avoided at all costs.
There is no shortage of onscreen depictions of mental health issues. Audiences will always want to watch things they don't quite understand. For a long time, and perhaps still, mental illness has not been well understood. This allows producers, writers, directors and actors to run in whichever direction they see fit. As public awareness of mental health has grown, however, and celebrities have spoken out (including Side Effects star Catherine Zeta-Jones discussing her bipolar disorder), the tone, purpose and dynamic of films about mental ill health have slowly shifted.
A good example is Silver Linings Playbook, the 2012 Oscar-winning romantic comedy starring Bradley Cooper and Jennifer Lawrence, who fall in love over their shared experiences of multisyllabic antipsychotics. It's difficult to imagine a flirtation over clozapine appealing to audiences just a short while ago, but David O Russell's film earned more than $200m (£140m). The majority of Silver Linings Playbook was an authentic rendition of being bipolar: the ups, the downs, the meds, the therapy, the uncertainty, the social faux pas ("you say more inappropriate things than appropriate things"), the lack of violent murders committed involving exhumed mothers or skin suits.
There's an increase, too, in films that don't have mental illness as their central theme but include ancillary characters with problems. Take Steve Carell's suicidal uncle, Frank, in Little Miss Sunshine (his ex-boyfriend's new boyfriend has received the prestigious MacArthur grant, which will do it to you). Or Michael Shannon's character with schizophrenia in 2008's Revolutionary Road (2008), doling out home truths to Leonardo DiCaprio and Kate Winslet on their terrible marriage. Kirsten Dunst's newlywed Justine lowers herself in the bath to scrub away depression in Lars von Trier's 2011 end-of-the-world psychological drama Melancholia. Characters with mental illness are no longer necessarily seen as "uglifying" roles, but as normal people to be played in disparate ways. This is important, says Charlie Covell, writer of teen TV series The End of the F***ing World, a blackly comic drama. "Mental illness is such a huge part of the human condition. To not depict it onscreen would be to miss out a massive subject, which affects people on a daily basis," she says.
The End of the F***ing World, screening on Channel 4 and Netflix, has been critically acclaimed. It is one of a current crop of shows paying attention to mental health, also including 13 Reasons Why and My Crazy Ex-Girlfriend. Homeland's Carrie Mathison is many things – her walls are covered in more paper and string than you would find at a craft store – but Carrie is a rounded character who happens to have bipolar disorder. She cries a lot, her mouth expanding and contracting like an unruly rubber band, but she's also a very talented CIA agent.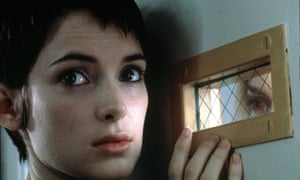 Winona Ryder in Girl, Interrupted. Photograph: Columbia Tristar/Colombia Tristar
Nearly two decades ago, Girl, Interrupted resonated with young people with a mental health condition. The 1999 adaptation of a memoir by Susanna Kaysen about her 18-month stint in a US mental hospital in the 1960s, the film dealt with, in particular, women's mental health. Throughout history, women with mental illness have been dismissed and disparaged for being "hysterical". This used to be an official diagnosis in women – psychiatrists even treated women for hysteria by masturbating them to orgasm, which is how the vibrator came to be invented. (This no longer happens, or at least it's not available on the NHS.) Refreshing then, that Winona Ryder played Kaysen's period of hyper-sexualisation as a symptom of her borderline personality disorder rather than to titillate viewers.
It's perhaps a stretch to call Soderbergh's Unsane a feminist film, but there's a strong message that women are often disbelieved and silenced. On this front, Gaslight (1944) was well ahead of its time in its storyline of a husband who manipulates his wife into believing she is losing her sanity. "Gaslighting" has since entered the mainstream lexicon, relating not just to interpersonal relationships, but in the world of political propaganda and news. (The title comes from the husband's practice of dimming the lights on and off to encourage his wife to believe she is delirious.) Many films, however, have stuck to the sexist idea of the mad, wild woman. It would be great, for instance, to see a film or TV adaptation attempting to update the story of Jane Eyre to render Bertha Mason – the original mad woman in the attic – more sympathetically.
In our newly woke times, there has been increased scrutiny of old films dealing with sensitive subjects. One Flew Over the Cuckoo's Nest has been criticised for its portrayal of Chief Bromden, a Native American character. It has been pointed out that Girl, Interrupted includes the racist "magical negro" trope, in which a black character (in this case Whoopi Goldberg's nurse) performs the role of saviour to a white woman. The B-movie horrors that focus on psychopaths bludgeoning women to death have been reappraised, in some cases, as gratuitous misogyny.
Film-makers should take care with representations of mental illness in culture because, as Covell says, "seeing your own experience on TV or in film makes you feel less alone" and encourages one to seek help. Equally, films and TV shows (if not documentaries) are entertainment, and hyperbole should be permitted (hi, Shutter Island). But it is encouraging that mental illness in films now goes deeper than Patrick Bateman-style sociopaths, or the fists-up violence of Fight Club (although, alas, James McAvoy's 2016 vehicle, Split, was a stigmatising mess of a story about a violent man with multiple personality disorder).
Maggy Van Eijk, author of Remember This When You're Sad, about her experiences of mental illness, recommends Manic, a 2001 US indie film starring Joseph Gordon-Levitt, Zooey Deschanel and Don Cheadle. Set in a juvenile psych unit, it's a far cry from Bateman. I've never heard of it; sShe says it's a sweet film. "There's a lot of angsty teenage melodrama happening, so it shows the chaotic dynamic in group therapy, but there's a common ground that is bigger than everyone's differences."
And what about the professionals? Are they happy with the way they are represented? Simon Wessely, a psychiatrist and professor of psychological medicine at King's College London, says he was particularly pleased with the psychiatrist in Hitchcock's Spellbound ("wise, serious, respectable"), but also points out the weird ones. Dr Hannibal Lecter is the most obvious example, and then there's the "hopelessly out of touch: Billy Crystal in Analyse Me, or Gene Wilder in High Anxiety".
It doesn't look like film and television will be quick to lose interest in the workings of the human brain. Especially not Steven Soderbergh. Unsane, which was shot entirely on an iPhone 7 Plus in low-lit closeups and scrappy edits, might just be his latest, but probably not his last film on the subject. The BFI has just finished a screening of Ingmar Bergman's 1966 psychological drama Persona; a second series of Mindhunter, the successful show about the psychology of serial killers, is in the works. And the publishing industry is awash with mental health titles, providing ready source material for further adaptations.
It's a mad world, especially onscreen.
Unsane is out now
Since you're here …
… we have a small favour to ask. More people are reading the Guardian than ever but advertising revenues across the media are falling fast. And unlike many news organisations, we haven't put up a paywall – we want to keep our journalism as open as we can. So you can see why we need to ask for your help. The Guardian's independent, investigative journalism takes a lot of time, money and hard work to produce. But we do it because we believe our perspective matters – because it might well be your perspective, too.
I appreciate there not being a paywall: it is more democratic for the media to be available for all and not a commodity to be purchased by a few. I'm happy to make a contribution so others with less means still have access to information.Thomasine, Sweden
If everyone who reads our reporting, who likes it, helps fund it, our future would be much more secure. For as little as $1, you can support the Guardian – and it only takes a minute. Thank you.