New Jersey on Brink of Becoming Next State to Implement Automatic Voter Registration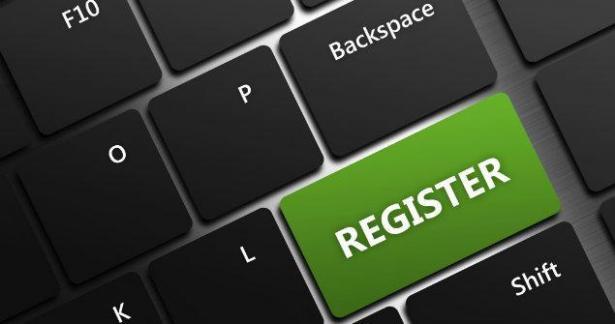 ,
After a successful bill advanced in the state legislature this week, New Jersey is set to join a wave of states enacting automatic voter registration — a smart-minded reform that automatically registers eligible voters when they visit the Department of Motor Vehicles and other government offices (unless they opt out).
In quick succession, the appropriations committees of each chamber of the New Jersey Legislature passed an automatic voter registration — or AVR — bill out of committee and on to the floor, where it could receive a vote as early as next week. If it passes, Jersey would become the 12th state to embrace this important innovation, following on the heels of Washington and Maryland.
This isn't the first time Trenton has tried to make AVR a reality — in fact, the Legislature has passed a version of the policy twice before, only to face the governor's veto. But New Jersey's recently-elected Governor Phil Murphy has publicly backed AVR, giving its supporters hope as the bill moves through the legislature.
As in many other states where automatic voter registration has gained support, New Jersey's bill has bipartisan backing. On March 26, when the AVR bill passed out of a previous Senate Committee, it did so with votes on both sides of the aisle. And this week, the state Assembly's appropriations committee vote was bipartisan as well. Illinois passed automatic registration into law last year with unanimous support in a Democratic majority legislature, and the bill was signed by the state's Republican governor. In West Virginia, the bill passed through a Republican-controlled legislature and received the signature of a Democratic governor.
It's no surprise the policy receives such broad support in a polarized political environment. Automatic voter registration is the epitome of good government reform: it's cost-effective, and it works. It's proven effective in increasing voter registration at DMVs, and it does so while improving accuracy of voter rolls. Under New Jersey's proposed legislation, the information any eligible citizen provides for a license or ID card at New Jersey's Motor Vehicle Commission, or MVC, will be used to make sure that citizen is registered and that their registration information is up to date (unless they decline – no requirement to register). This means these same citizens won't have to fill out paper forms (which add to cost and are more error prone), nor will they show up to the polls only to realize their names aren't on the poll book because their addresses are wrong.
Not only is it simple; it's cheap. In New Jersey, the MVC already collects its customers' information electronically and transmits it to the secretary of state's office for voter registration purposes when a customer opts in to register. That means this new AVR bill will just require a simple change on the touchscreens at the MVC, giving New Jerseyans an opportunity to opt out. Very few government reforms of this magnitude require such a light lift.
Like the laws in Illinois, Maryland, Rhode Island, and Washington, the bill advancing through New Jersey's legislature would also AVR to expand to other state agencies in the future. But the New Jersey legislature wisely held off on making that change immediate. Not every state agency is in the business of ensuring voter eligibility, let alone electronically transmitting their information to the secretary of state. Before AVR can work at any other government office, the law requires New Jersey's secretary of state to make an assessment that the agency in question collects the right information from customers and is capable of putting AVR into place. This measured approach will go a long way to making sure that these agencies are prepared to educate voters about the process, verify their eligibility to vote, and send their information on to elections officials.
---
Sean Morales-Doyle is Counsel in the Democracy Program. His work is focused on voting rights and elections, including automatic voter registration, voter fraud, and voting rights restoration. Mr. Morales-Doyle is a seasoned litigator with experience in all manner of civil rights and constitutional matters, as well as a background in labor and employment law.
Prior to joining the Brennan Center, Mr. Morales-Doyle was a shareholder at Despres, Schwartz & Geoghegan, Ltd., in Chicago. There, he litigated cases involving voting rights, gerrymandering, free speech, police misconduct, race discrimination,and sexual harassment. He also represented workers and unions in a wide variety of labor and employment cases and advocated on behalf of consumers in a number of consumer fraud cases against payday lenders and other predatory businesses. Sean has experience in both state and federal courts and in virtually every aspect of complex litigation, including trials, oral arguments, and preliminary injunction and temporary restraining order hearings. He has repeatedly been appointed class counsel in class action litigation.
Mr. Morales-Doyle earned both his undergraduate degree in Sociology and Urban Studies and his law degree from Northwestern University. After law school, he served as an Assistant Attorney General for the State of Illinois in the Special Litigation Bureau, where he investigated and litigated cases involving consumer fraud and false claims. Then, he served as a law clerk to the Honorable William J. Hibbler of the United States District Court for the Northern District of Illinois.
Myrna Pérez is Deputy Director of the Brennan Center's Democracy Program and leader of the Center's Voting Rights and Elections project. An expert on voting rights and election administration, she is the author of several nationally recognized reports and articles, including Election Day Long Lines: Resource Allocation (Sept. 2014) and If Section 5 Falls: New Voting Implications (June 2013). Her work has been featured in media outlets across the country, including The New York Times, The Wall Street Journal, MSNBC, and others. She has testified before several state legislatures on a variety of voting rights related issues. She is a lecturer-in-law at Columbia Law School and has also served as an Adjunct Professor of Clinical Law at NYU School of Law.
Prior to joining the Brennan Center, Ms. Pérez was the Civil Rights Fellow at Relman, Dane & Colfax, a civil rights law firm in Washington, D.C. She graduated from Columbia Law School, where she was a Lowenstein Public Interest Fellow. Following law school, Ms. Pérez clerked for the Hon. Anita B. Brody of the United States District Court for the Eastern District of Pennsylvania and for the Hon. Julio M. Fuentes of the United States Court of Appeals for the Third Circuit. She previously served as the Chair of the Election Law Committee of the City of New York Bar Association. Ms. Pérez is the recipient of several awards, including the Puerto Rican Bar Association Award for Excellence in Academia, the New Jersey League of Women Voters "Making Democracy Work" award, and was named one of 2014's 50 Hispanic Influentials by Hispanic Business.
Ms. Pérez earned her undergraduate degree in Political Science from Yale University. She obtained a master's degree in public policy from Harvard University's Kennedy School of Government, where she was the recipient of the Robert F. Kennedy Award for Excellence in Public Service. Prior to law school, she was a Presidential Management Fellow, serving as a policy analyst for the United States Government Accounting Office on a range of issues, including housing and health care.