The Very Hard Lessons We Learned: Real Justice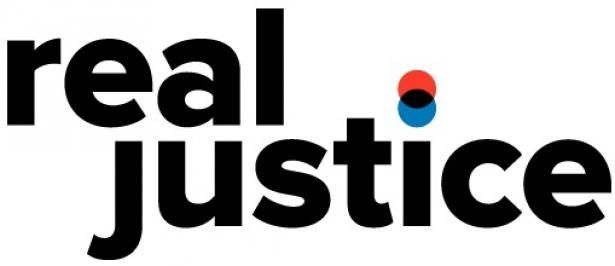 ,
Wow.
Nearly 10 days after elections were held in California, enough votes were finally counted for Diana Becton to be declared the winner of the District Attorney race for Contra Costa County in the San Francisco Bay Area. It's a huge win for Diana, for the Bay Area, and for the justice reform community as a whole. It's also our fourth victory over the past year — in addition to Philadelphia, Portsmouth, and San Antonio. As you may know — America's DA's are 95% white, 86% male, and overwhelmingly conservative. Just 1% of the 2,400 DA's are women of color. Diana is a true reformer and is already working to change the system from the inside out.
When we launched the Real Justice PAC we decided that we wanted to not only help elect leaders who would radically change the justice system from the inside out, we decided that we would be the most transparent and open organization in this space — regularly explaining our decisions, unpacking our wins and losses, and hosting weekly calls and Q & A's with our donors and volunteers — all so that we could ultimately create a highly informed base of support to build a true movement from.
When we decided to endorse and support candidates up and down California in this election cycle, we were told over and over again by experts that we'd likely lose every race. That's not really something you tweet or brag about, but we made the conscious decision that we were going to support candidates in San Diego, in the Bay, and in Sacramento — even though the deck was stacked against us — for several key reasons.
In the previous 4-year election cycle, nearly 90% of district attorneys ran completely unopposed. This is a core dysfunction of the system. Many district attorneys have been in power for so long that they are operating with de-facto lifetime appointments. In fact, when we've held events across the country, people came up and told me they literally thought their district attorney had a lifetime appointment. In some cities, one person has ruled the local justice system since the 1980s.
In Alameda County, which is home to Oakland and Berkeley, the sitting DA has run unopposed for over 50 years — since segregation — just passing the baton from internal friend to friend for decades. No single elected position in the nation has had less opposition than that of district attorney. And we felt it was important for us to do the hard, necessary work of teaching voters that we have the power to change this system. We considered delaying our presence in these races, but we decided that delaying now would only mean it would be even longer before we ever won there. We needed to start now.
We are also thinking about Los Angeles in 2020 — which is when they will elect a new DA. We ran races all over California and wanted to begin preparing ourselves now for a hard fought victory there two years from now.
When we decided to back and support candidates all over California, we aimed to win, but knew that winning would be nearly impossible. What we ended up learning, though, was more disturbing than we expected. Let me explain.
In 2016, Hillary Clinton won San Diego County 735,476 to 477,766. She won Alameda County by a staggering 511,684 to 95,922. She won Contra Costa County 319,287 to 115,956. And she won Sacramento County 326,023 to 189,789. In other words, it was a blowout for Clinton in all four counties we were going to be backing candidates in.
In two of the counties we were running in — San Diego County and Sacramento County — each where Clinton won by over 25%, we saw what looked like an opening. Each of those two counties have conservative Republican district attorneys. Theoretically, in a county where Democrats mopped the floor with Republicans, running a smart, qualified Democrat against the conservative Republican DA would at least put us in a favorable position where winning was possible.
We were wrong. Very wrong.
Even though San Diego and Sacramento each have conservative Republican district attorneys — who, by the way, were so disrespectful that they even refused to show up at forums hosted by the NAACP or complete the most basic questionnaires given to them by the ACLU, what we hoped might happen didn't even come close to happening.
In San Diego and Sacramento, the conservative Republicans beat our Democratic candidates with landslide victories. They beat our candidates by nearly the same margins that Clinton beat Trump. And we actually fought our asses off in those counties. We gave it our all. Our volunteers made an astounding 1 million personal texts and phone calls. We hosted events. We knocked on tens of thousands of doors. We ran ads. We partnered with grassroots activists and unions and political groups. We worked hard on social media. We did traditional PR and media interviews. We did so much right.
And we still got our asses handed to us.
When we dug into how this could happen — how counties where Clinton crushed Trump and we fought hard against a conservative Republican — how could the conservative win in a landslide — and what we found is actually very disturbing and problematic.
In San Diego, Sacramento, and even in Alameda County, where we ran a progressive reformer against a conservative law and order Democrat, we found three disturbing factors.
Conservatives will fight hard to preserve the institutions of mass incarceration and police brutality. Because they don't see themselves as victims of these things, but as benefactors, they will fight hard to preserve the status quo against a reform candidate. This didn't surprise us. The next two things probably shouldn't have surprised us, but I'll admit that they did.


 

Moderate white Democrats joined with their conservative counterparts in these elections and voted for the Republicans as District Attorney and Sheriff. We don't mean a small percentage of Democrats either, but a massive chunk of them — including scores of elected Democrats — who openly admitted to preferring the status quo on justice reform.


 

Lastly, when we got down to neighborhood by neighborhood data, with rare exceptions, we saw that the whiter and more affluent a neighborhood, the more likely it was they voted for the conservative candidate for DA. The flip was also true. Neighborhoods made up by a majority of African Americans and Latinos voted for the Democratic reformer over and over again. In other words, when it came down to reforming the justice system, whites formed a bi-partisan super majority to elect conservatives. In each of those counties, the majority of whites voted for the conservative while the majority of voters of color did not.
Now here's the thing — elections are local. And we have to judge each city, each county, each state, and each region very differently, but our guess here is that the hard lessons we learned in these California counties could very well carry over across the country.
We don't regret running in these races, because we truly believe we tilled the ground and planted seeds for future victories, but the losses sting…a lot. They always sting — don't get me wrong — but these losses were not necessary. Democrats have super-majorities in these cities and basically chose to back genuinely horrible district attorneys anyway. The justice systems in San Diego, Alameda, and Sacramento counties are horrible. The inequities are gross and well-documented, but the way those things may bother you reading this simply did not compel moderate white Democrats enough. The message we were sent is — we hate Trump, but we will band together with Republicans to keep the local justice system just the way it is.
That's a very bitter pill to swallow. We're evaluating how to best approach this moving forward.
In Sacramento, it has caused a full fledged revolt from the brave leaders of the Democratic Party of Sacramento. After two Democratic members of the City Council and another Democratic member of the Board of Education endorsed and supported the conservative Republican District Attorney, the party voted last night to expel them from their central committee for their betrayal and violation of the party bylaws.
Our goal is to change the justice system from the inside out, but when local Democrats band together with Republicans to keep this happening, we will fight back however we need to to hold them accountable for such actions.
Now here's the thing — we've won 4 essential races, but this nation has 2,400 district attorneys. Each race matters, but we simply don't have time to sulk or grieve! We have dozens of additional races coming up this year that and hundreds next year, and then over 1,000 in 2020. We have to be able to learn lessons, grow from them, pivot where needed, but move quickly.
We're forming local teams in every county in the country and hope you'll join one.
We're aiming to get 10,000 monthly donors for our efforts and we're 56% of the way to our goal!
And we're about to jump in head first in St. Louis and Boston to help elect brilliant new district attorneys there this year.
Here's a quick glance of some of the races coming up in 2019.
Queens, NY (2.3MM people)
Bronx, NY (1.4MM)
Nassau, NY (1.3MM)
Allegheny (Pittsburgh, PA) (1.2MM)
Fairfax County, VA (1.1MM)
San Francisco, CA (850K)
Montgomery, PA (800K)
Monroe County, NY (750K)
Delaware, PA (560K)
Manassas-Prince William, VA (500K)
Chester, PA (500K)
Staten Island, NY (475K)
Onondaga, NY (475K)
Berks, PA (400K)
Loudon, VA (363K)
Lehigh, PA (360K)
Rockland, NY (323K)
Henrico, VA (320K)
Luzerne, Pennsylvania (300K)
Duchess, NY (300K)
Erie, PA (275K)
Dauphin, PA (275K)
Arlington, VA (250K)
Hinds, MS (250K)
Jackson, MS (150K)
As you can see, we've got a lot of work to do.