Global Left Midweek - October 17, 2018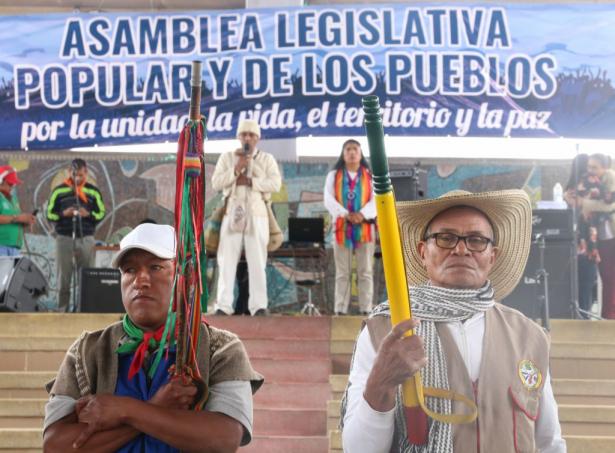 Bogotá, Photo: Colombia Informa
African Youth Opposition Movement Aims to Drive Change
Tom Odula / Associated Press (New York)

Kenyan activist-turned-politician Boniface Mwangi urged young people to actively engage in politics, run for office and make changes from within rather than simply complaining from the outside.
__________
MST Leader on Brazil Elections
Daniel Giovanaz / Brasil de Fato (São Paulo)
João Pedro Stedile argued it is necessary to show people that Bolsonaro's economic plan includes raising taxes on the poor and reducing them on the weathy.
__________
Vijay Prashad on China
Vijay Prashad / NewsClick (New Delhi)
On the Left there is a decades-long debate about how to characterise China – is it still a socialist country, has it restored capitalism?
__________
French Communists Debate
Julia Hamlaoui and Maud Vergnol / l'Humanité  (Paris)
After the communists voted on the "common basis" of their congress, their leaders met this weekend. Europe, plans for action, strategy, leadership ... everything is on the table.
__________
Colombia: Social Movements Converge in Bogotá
People's Dispatch (New Delhi)
Asamblea Legislativa Popular y de los Pueblos seeks to build a proposal of unity of Colombian social movements, an agenda of mobilization against the policies of current government, and a Popular Mandate that synthesizes the claims of territorial struggles.
__________
Indonesia: Police Shut Down Bali People's Global Conference Against World Bank
Rio Apinino / Asia Pacific Report (Auckland)
The event, organised by the People's Movement Against the IMF-WB — which is made up of a number of Indonesian non-government and social organisations — was aimed at trying to present an alternative to the narrative promoted by the IMF and World Bank.