The Mueller Report Is Coming. Here's What to Expect.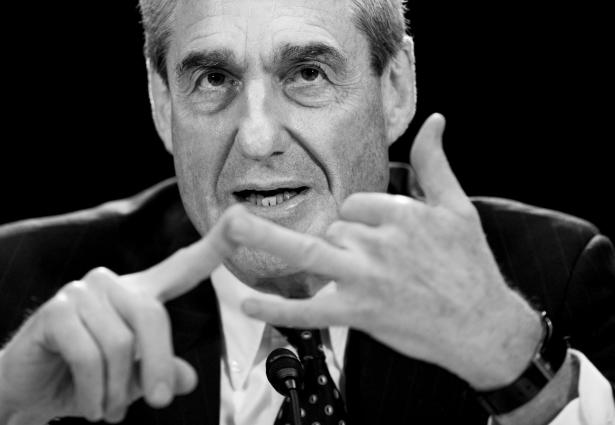 , Saul Loeb/Agence France-Presse — Getty Images
The special counsel Robert Mueller will apparently soon turn in a report to the new attorney general, William Barr. Sure, there is still a lot of activity, including subpoenas, flying around, but that shouldn't stop Mr. Mueller.
The report is unlikely to be a dictionary-thick tome, which will disappoint some observers. But such brevity is not necessarily good news for the president. In fact, quite the opposite.
For months, the president's lawyers have tried to discredit Mr. Mueller and this report, but their efforts may have backfired. A concise Mueller report might act as a "road map" to investigation for the Democratic House of Representatives — and it might also lead to further criminal investigation by other prosecutors. A short Mueller report would mark the end of the beginning, not the beginning of the end.
The report is unlikely to be lengthy by design: The special counsel regulations, which I had the privilege of drafting in 1999, envision a report that is concise, "a summary" of what he found. And Mr. Mueller's mandate is limited: to look into criminal activity and counterintelligence matters surrounding Russia and the 2016 election, as well as any obstruction of justice relating to those investigations.
The regulations require the attorney general to give Congress a report, too. The regulations speak of the need for public confidence in the administration of justice and even have a provision for public release of the attorney general's report. In a world where Mr. Mueller was the only investigator, the pressure for a comprehensive report to the public would be overwhelming.
This is where the "witch hunt" attacks on Mr. Mueller may have backfired. For 19 months, Mr. Trump and his team have had one target to shoot at, and that target has had limited jurisdiction. But now the investigation resembles the architecture of the internet, with many different nodes, and some of those nodes possess potentially unlimited jurisdiction. Their powers and scope go well beyond Mr. Mueller's circumscribed mandate; they go to Mr. Trump's judgment and whether he lied to the American people. They also include law enforcement investigations having nothing to do with Russia, such as whether the president directed the commission of serious campaign finance crimes, as federal prosecutors in the Southern District of New York have already stated in filings. These are all critical matters, each with serious factual predicates already uncovered by prosecutors.
Had Mr. Trump and his coterie done nothing wrong, they would have had little to fear from the special counsel, and a report from Mr. Mueller that cleared him would be the gold seal of approval. But Mr. Trump's behavior, including his dangling of pardons to witnesses in the investigation, makes total exoneration unlikely, even though it is enormously difficult to prosecute crimes with international dimensions and assertions of privilege. The investigation has been further clouded by the fact that people in Mr. Trump's inner circle lied repeatedly when it came to Russia (that long list includes Michael Flynn, Paul Manafort and Roger Stone).
Sure, it is at least possible to envision the special counsel resolving each strand of the investigation and making such information public in detail. But it is also quite possible — and more likely — to think that the president's bashing of Mr. Mueller may induce him to issue a more limited, by-the-book report, which will spawn further investigation. And the bashing may have encouraged Mr. Mueller to turn matters over to other investigators who have not been subject to the same sorts of public attack.
The House of Representatives has already begun its investigation. To understand the dangers Mr. Trump may face in the aftermath of a limited Mueller report, consider the request Congress made in 1974 to the special prosecutor Leon Jaworski as it opened an impeachment inquiry. Mr. Jaworski is analogous to Mr. Mueller — indeed, his appointment was a model for the special counsel regulations. In March 1974, Peter Rodino, the chairman of the House Judiciary Committee, wrote to Mr. Jaworski, requesting all information he had uncovered in his investigation. Mr. Rodino understood that Mr. Jaworski's mandate was far more limited than the House's, and his letter stated that "it would be unthinkable if this material were kept from the House of Representatives in the course of the discharge of its most awesome constitutional responsibility."
Mr. Katyal was an acting solicitor general under President Barack Obama