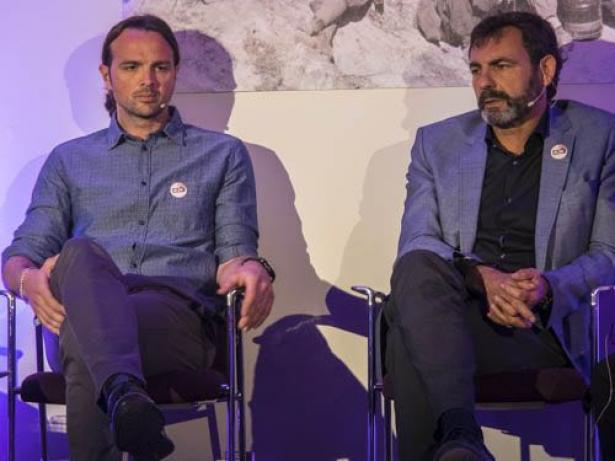 ALBA/PUFFIN Award for Human Rights Activism to PROACTIVA lifeguards,jeannetteferrary.photoshelter.com
By Peter Neil Carroll

The village creek serpentines
to open seas where I stand
all day at the ocean shore, feeling
the Earth's core tremble.
Sailor Melville got it right, picturing
landlubbers lined at water's edge
looking outward on holidays
chary of wet feet.
I'm of the coastal breed, fear-fed
by tsunamis, yellow signs reminding
NEVER TURN YOUR BACK
ON THE WAVES
But when a war overflows the skin 
of safety, even a leaky ship looks dry,
launches a last hope, desperation
                                    uncommon courage.
Later, the crew of lifeguards reports 
orange tubes floating like macaroni,
hearing the human plea for sanctuary—
Bodies in the water!
How few they could reach, old men,
children, the drenched Syrian mother
who tumbled naked overboard,
cried out, slipped away.
Flotsam whirls undersea
or aerates into mist—
a woman's gasp, spirit-ghost,
lifelines passing fast.
Peter Neil Carroll's sixth collection of poetry, Something's Bound to Break (Main Street Rag), will be published later this year. See his essay "On Writing 'Sanctuary'" at:
https://northamericanreview.org/writing-sanctuary-peter-neil-carroll