Friday Nite Videos | September 6, 2019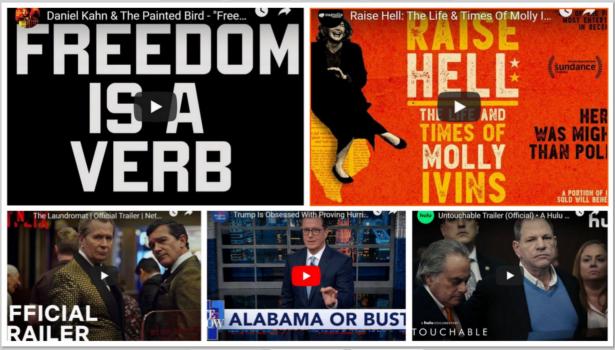 To view an video, click an image below,
Daniel Kahn & The Painted Bird | "Freedom Is A Verb"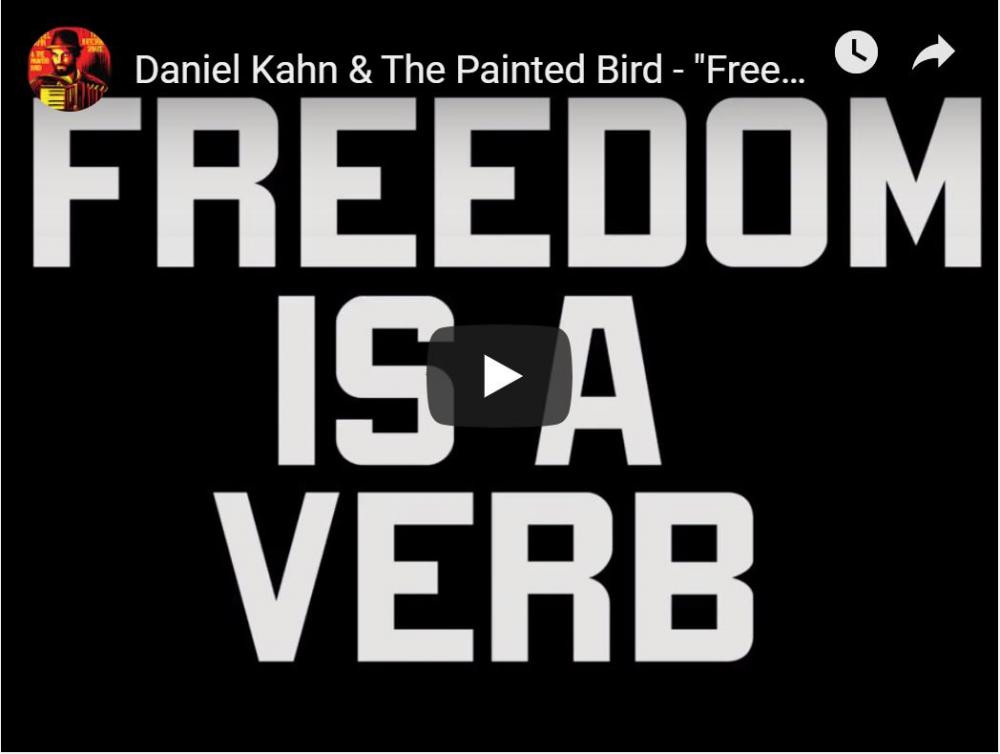 It's a verb, it's a verb, freedom is a verb,
Something never finished, never done.
It's something you must make, 
It's something you must take,
It's something you must constantly become
Raise Hell: The Life & Times Of Molly Ivins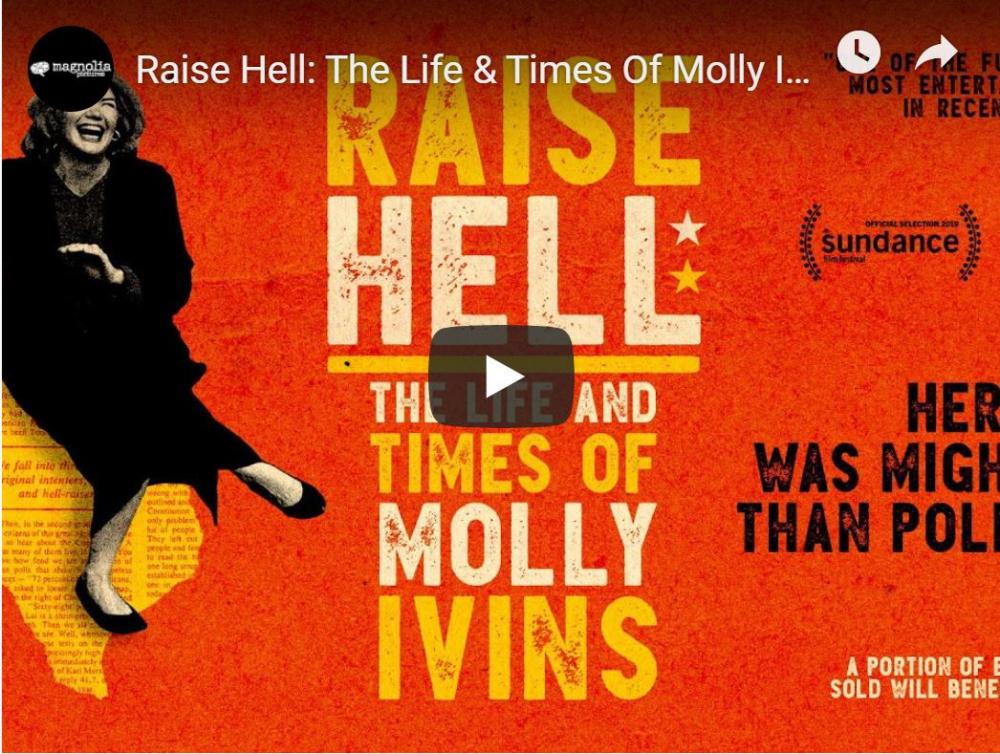 The story of media firebrand Molly Ivins, six feet of Texas trouble who took on the Good Old Boy corruption wherever she found it. Her razor sharp wit left both sides of the aisle laughing, and craving ink in her columns. She knew the Bill of Rights was in peril, and said "Polarizing people is a good way to win an election and a good way to wreck a country."

The Laundromat | Netflix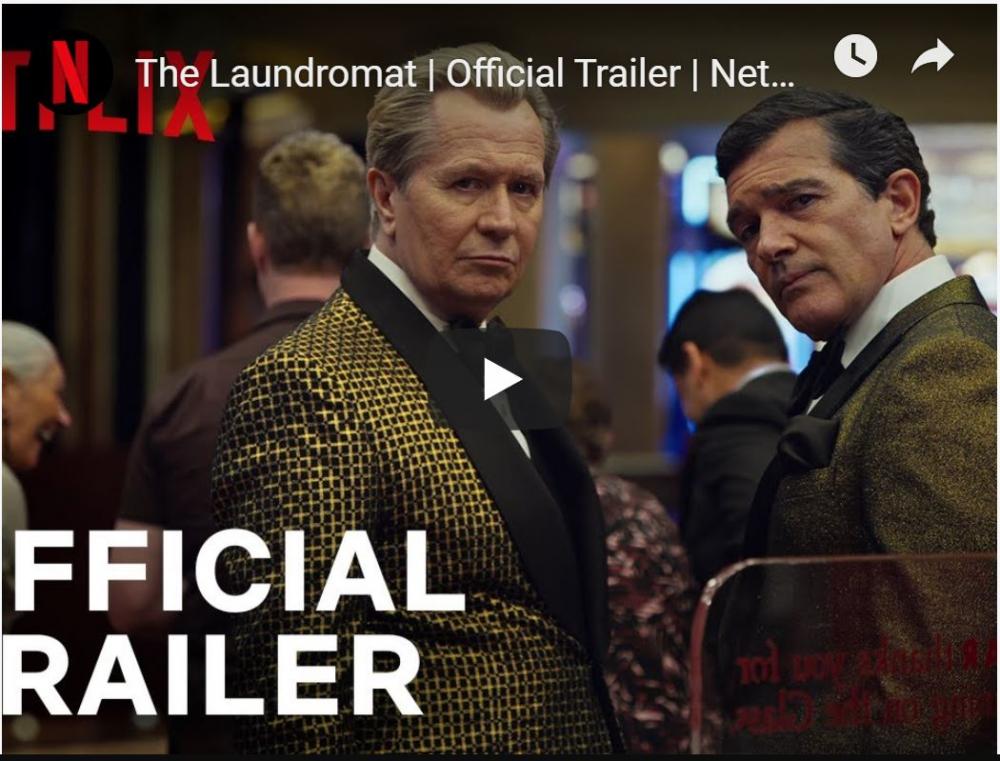 A widow (Meryl Streep) investigates an insurance fraud, chasing leads to a pair of Panama City law partners (Gary Oldman and Antonio Banderas) exploiting the world's financial system. Steven Soderbergh directs.
Untouchable | A Hulu Original Documentary

The inside story of the rise and fall of Harvey Weinstein reveals how, over decades, he acquires and protects his power even as scandal threatens to engulf him. Former colleagues and accusers detail the method and consequences of his alleged abuse, hoping for justice and to inspire change.
Trump Is Obsessed With Proving Hurricane Dorian's Threat to Alabama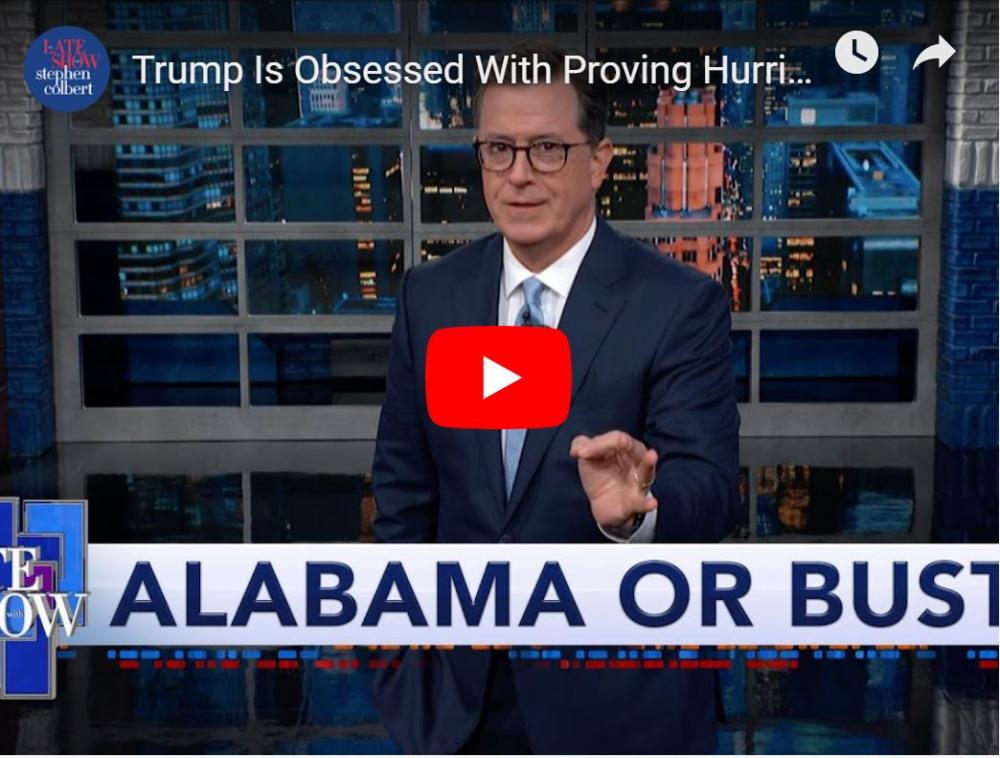 As Hurricane Dorian was flooding the streets of Charleston, SC, the President remained obsessed with proving his claim that the storm originally threatened Alabama.