Dispatches From the Culture Wars - April 14, 2020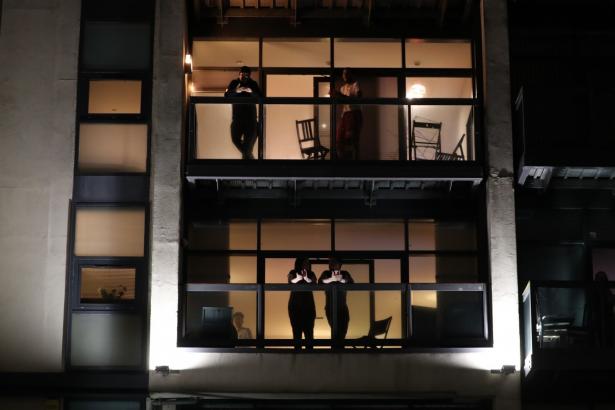 Il Manifesto Global
By Donatella Di Cesare
March 30, 2020
Il Manifesto Global
We may be protecting ourselves from a terrible infection by self-quarantining at home. But the longer we spend in isolation, the greater the risk to our mental health. No one is immune.
Chauncey DeVega interviews Dr. Lance Dodes
April 9, 2020
Salon
When he makes these claims about ventilators and the coronavirus, they need to be understood as delusional beliefs that he summons from his imagination to protect himself, and which he is incapable of altering when presented with reality. 
By Claudia Morell
April 7, 2020
NPR
Cook County Assessor Fritz Kaegi is planning to reevaluate every single property in the county in the wake of the coronavirus pandemic.
The Right Reckons with Decadence
By Nick Burns
April 7, 2020
The New Statesman
In Washington and New York, it is increasingly common to hear people say they are enemies of neoliberalism. These people are not Bernie Sanders supporters. Meet the new American right. 
By Joyce Nelson
April 8, 2020
CounterPunch
With $27 trillion under various forms of its management, BlackRock towers over the finance, insurance and real estate sectors. 
Violence Against Asian Americans
By Sheng Peng
April 10, 2020
NBC News
The nonprofit group Stop AAPI Hate has logged more than 1,100 reports of coronavirus discrimination against Asian Americans since it established a reporting center was established on March 19. 
Seniors Fall Through the Cracks
By Michelle Bocanegra 
April 10, 2020
Politico
Throughout New York City, many of its most vulnerable residents are trapped at home, wondering when their next meal will come.
By Siobhán McGuirk
April 10, 2020
Red Pepper
As ministers needlessly delay announcement of an imminent lockdown extension, the people of the UK are being primed to blame each other for the consequences of repeated government missteps.
By Sam Chung
April 11, 2020
The Hill
Despite coronavirus fears, voter turnout in the election in Wisconsin was high. The biggest driver of turnout may have been Sanders's persistence in the presidential race, which may have moved hundreds of thousands to the polls — and could potentially swing a key judicial race.