Media Bits and Bytes - May 19, 2020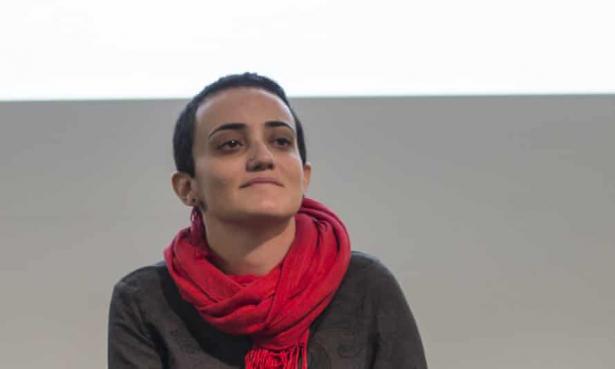 Lina Attalah has been arrested in a growing crackdown on freedom of expression linked to Covid-19,Photograph: Roger Anis/AP
By Maria Bustillos
April 29, 2020
Columbia Journalism Review

What broadcast media is really selling—literally selling, to its advertisers and to its viewers—is the illusion of stability and certainty in American life, as well as its own role as a wise, trustworthy leader within that system.
Independent Editor Arrested in Egypt
By Kaamil Ahmed
May 17, 2020 
Middle East Eye
Lina Attalah's arrest marks the latest setback for Egypt's 'last bastion of free press'.
Labor Organizing Via Social Media
By Hamilton Nolan
May 7, 2020
In These Times
Coworker.org allows workers to start and run campaigns in their workplace. Unit.work, formed as a benefit corporation to support worker rights, allows workers to make an account, sign union cards, and form an independent union at their workplace.
By Ellen Huet and Lizette Chapman
May 6, 2020
Bloomberg
The grocery delivery app added 300,000 workers in eight weeks, but Covid-19 is still overtaking it in more ways than one.
The World of Gaming
The Radical Potential of Video Games By Siobhán McGuirk, April 26, 2020, Red Pepper
How Capitalism Shapes Gaming By Paolo Ruffino, April 29, 2020, Red Pepper
Responding to Gamergate By Marzena Zukowska and Carolyn Petit, April 27, 2020, Red Pepper
By Susan Benesch and Emma Llansó
April 24, 2020
OpenDemocracy
The pandemic has demonstrated the risks of relying on algorithms to remove harmful content.   
The Crisis Hits the Silicon Valley Myth
By David Rotman
April 25, 2020
MIT Technology Review
The pandemic shows that the US is no longer much good at coming up with technologies relevant to our most basic needs.
Is "Resistance Journalism" a Thing?
By Jon Allsop
May 19, 2020
Columbia Journalism Review
Ronan Farrow's reporting has come under fire for "telling us what we wanted to believe about the way power works."