Friday Nite Videos | George Floyd Matters
To view an video, click an image below,
George Floyd, Minneapolis Protests, Ahmaud Arbery & Amy Cooper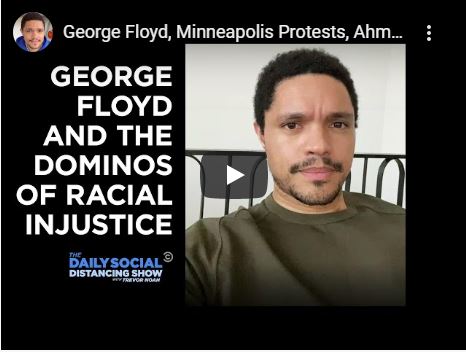 Trevor shares his thoughts on the killing of George Floyd, the protests in Minneapolis, the dominos of racial injustice and police brutality, and how the contract between society and black Americans has been broken time and time again. 
The Gospel According to Don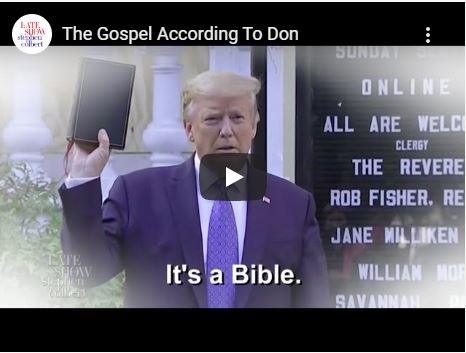 Now it's easy to follow the spiritual path of Donald Trump with the King Don's Bible.
LL Cool J Raps About George Floyd and Black Lives Matter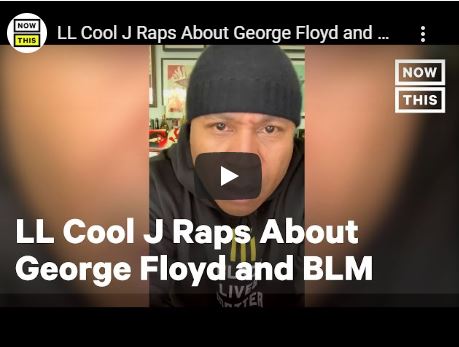 "For 400 years you had your knees on our necks ... "
Trey Songz - 2020 Riots: How Many Times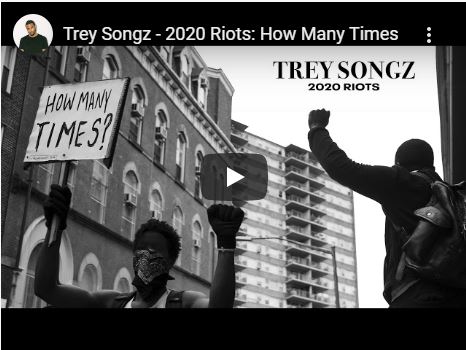 How many more marches? How many more signs? How many more lives?
George Floyd: Killer Mike Makes Emotional Speech About Protests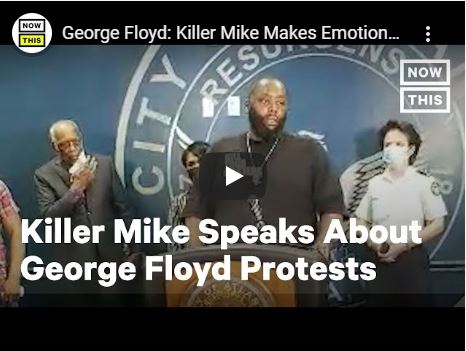 A rapper and activist speaks truth from the heart