labor
An Open Letter to Pacific Northwest Carpenter Union Members, the Construction Industry, and Our Communities about the Black Lives Matter Movement and Racism in Construction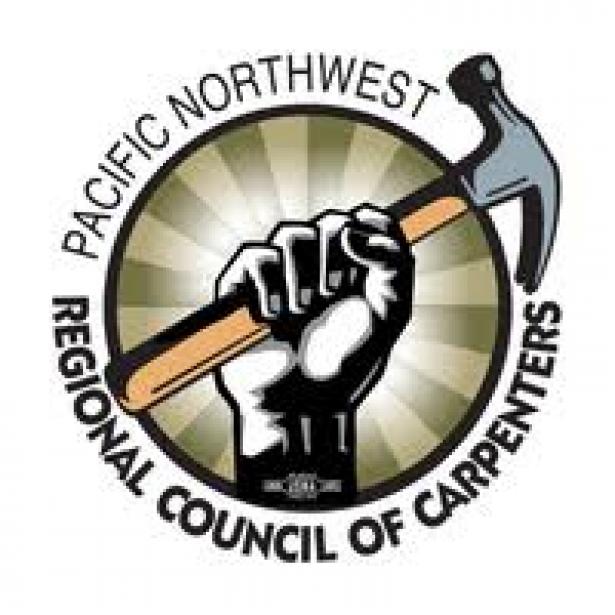 ,
The Black Lives Matter Movement is clearly aligned with the values, goals, and principles of the labor movement. We, the Northwest Carpenters Union, the labor movement, and the construction industry are years overdue in voicing clear support for this important Movement. We must take stronger action on eradicating racism from our industry. 
Statements of support for the Black Lives Matter movement run the gamut between obligatory corporate glossies to sincere and reflective statements of support for the Black Lives Matter movement. As your elected leader, it felt essential to come from a place of humility, honesty, solidarity, and commitment in my personal statement to you. I want to thank our Harassment and Discrimination Committee (H&D) for their important critiques and influence on this message. Carpenter Members and Community: thank you for your patience. 
20 years ago, I joined the union as an apprentice carpenter. I wanted to be part of an organization that cared about people. Unionism means uniting over the important stuff. It means we care. Care does not mean we like each other. But it does mean we value and respect each other. If we believe that Unionism is simmered down to pay and benefits, we are missing the point. 

Over the years in construction, I have witnessed a tremendous amount of care in our industry; brothers and sisters who are deeply committed to the principles of high quality craft work; mentoring and helping each other through a challenging industry and career. 
Over the years I have also witnessed too much negligence and disregard. Racist/ homophobic/ sexist/anti-immigrant comments was scrawled in the honey buckets (porta-potties). A black marker carried in tool bags to cross-out assaulting messages was a strong tool for some, before rushing back to work. Hateful statements, written or spoken, do not belong on union jobsites.  People of Color targeted by painful comments, passed over for mentoring or advancement opportunities, left out of social connections, laid off without high-level friendships are a few types of harm, but it extends far past these incidents. When we see something wrong, we must speak up. Silence truly is violence. We must be willing to stand up and call something out as wrong. This courage must be part of our legacy as strong union carpenters. We must not cling to the weakness of old traditions and cultures that harm our brothers and sisters. 
Racism withholds access to the "Big Four:" Jobs, Housing, Education, Healthcare. When people are overlooked for work opportunities, training, company longevity, leadership positions, it reduces opportunities and access to the "Big Four." This is the real stuff that tears families apart, puts people on the street, increases chronic and preventable diseases, and perpetuates cycles of poverty. 
Racism is both overt and subtle. It is both historic and it is current. Two years ago, we published a letter in our magazine on the historical and intentional exclusion of African Americans from construction unions. When we exclude specific populations, it has a long-lasting impact on those communities, and it hurts us. There are generations of People of Color who do not trust unions because of our actions. Understanding our history is a crucial step to ensuring we do not repeat it. 
It is painful and exhausting to work the "double job." -The actual job, plus the exhausting job of dealing with racism and other oppressions. An African American carpenter mentored me when I was an apprentice. She was and is a great carpenter. One day she got tired. She got tired of the "double job." She left the industry for a low wage job to get away from the noise, jokes, comments, frustration, exhaustion. We lost that day. We lost a skilled member that we invested in for many years and her family lost living wages and benefits. That is not union values.
What is the right message that our membership needs to hear from their elected leadership? What does a white woman have to say about racism that matters? What do our African American and other members of color need to hear that conveys support, outrage, reassurance, connection, solidarity and long-haul commitment? What do our white members need to hear that conveys support, connection, and allied commitment to learning, growing, challenging, and eradicating racism in our great union? I am grateful for the opportunity for this crucial discussion. I am also deeply saddened by the pain, stress, and trauma that Black Communities must endure for the sake of this crucial conversation.  
Many BIPOC (Black, Indigenous, People of Color) communities are justifiably frustrated about the potential for hollow discussion. The question of "Why now?" comes up again and again. "Why are you now wanting to talk about this? Why are you now making statements of support? Where were you before? -Racism and institutional violence against People of Color is not new." Why do so many of our organizations, companies, churches/mosques/temples, corporations, governments, political candidates, unions make public statements about the Black Lives Matter movement now? 
My pessimistic-self worries that no one wants to be left out of the current prescription for correctness. My cynicism says that there is public pressure to show up on racism today, but that commitment did not exist before and it will not be long lasting. Is there righteous frustration about "why now and not before?" Definitely. 
My optimistic-self says that the Black Lives Matter movement is the first Movement this country has seen in 50 years that has mobilized and energized this many people towards a conversation that is long overdue. A Movement is not an event; it is a collection of peaceful street action, policy, debate, personal commitment, change. A Movement inspires a massive number of people to stand up collectively and say "enough." A Movement educates and agitates and organizes on a vast scale. 
We work together as a union to attack racism because racism hurts working people. It hurts our members who are targeted by it and it hurts our members who perpetuate it or ignore it. We will work together to take stronger inventory; what have we done to engage in Anti-bias work that should be amplified or intensified? How can our organization better explore our own racism? What policies and practices must we evolve to show better care for our brothers and sisters and broader communities? 
Three years ago, we formed a committee to advise and train our union representatives on better handling discrimination complaints from our members. We have programs that train our members how to create a more positive jobsite culture. We are so far from where we need to be. We will do a better job of letting you know what is happening with our race and social justice work so that you can participate, critique, add, energize, mobilize.
Our Carpenter Union's Constitution demands that we act, organize, and respect. We are 29,000 members, well positioned to be change makers and organizers on policy, practice, and hateful culture. Marches and demonstrations are important, but this work is deep, long term, and multi-faceted. Brothers and sisters, I invite you to join and organize together for progress. I invite you to share your thoughts about how to show stronger care for each other; a path towards eradicating racism and the other oppressions that keep us from being our best. Send your thoughts to Stopit@nwcarpenters.org
We have come a long way, brothers and sisters, and we have a long way to go. It is time to both say we care, and show we care. Together we will thrive.  
Stay safe and stay strong,
Evelyn Shapiro is Executive Secretary-Treasurer of the Pacific Northwest Regional Council of Carpenters