Media Bits and Bytes - November 3, 2020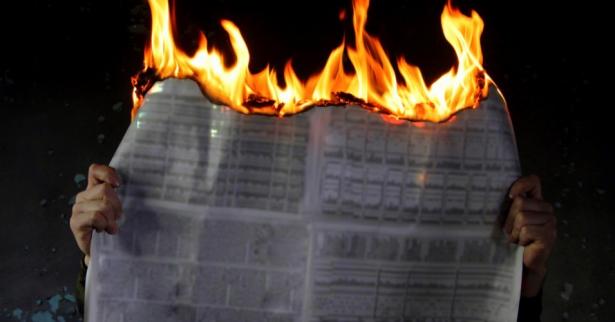 Photo,Shutterstock
By Victor Pickard
Common Dreams
Rebuilding—and reinventing—news and information systems from the ground up must be one of our first tasks following the 2020 election.
How Foreign Correspondents View the Election
By Jon Allsop
Columbia Journalism Review
A Kenyan journalist who works for the BBC has been stunned to see that "the same things that America has been lecturing Africa on appear to be happening right here at home."
By Mark Hertsgaard and Andrew McCormick
Climate Beat Newsletter
The political press gives the climate discussion over almost entirely to right-wing talking points.
AOC's Among Us stream now holds the distinction of having the third-highest number of concurrent viewers ever on a single person's Twitch stream.
Techno-Nationalism: The Scared New World
As the U.S.-China rivalry spreads into the technology sector, it threatens to change the way centers of innovation can operate.
By Nandita Bose and David Shepardson
Reuters
Republican lawmakers accused the companies of selective censorship against conservatives. Democrats primarily focused on insufficient action against misinformation that interferes with the election.
Glenn Greenwald vs The Intercept
By Peter Sterne
New York Magazine
Greenwald wrote that he eventually concluded The Intercept embraced so-called "cancel culture." A colleague said Greenwald was less concerned about specific edits and more about the fact that he was being edited at all.
Silicon Valley Tech Workers Testify
By Alex N. Press
Jacobin
A new book captures the voices of workers in Silicon Valley's tech industry — from software engineers to cafeteria workers.
By Anna Quinn
Patch
The Brooklyn Public Library announced Friday that it will install roof antennas on 19 library branches as part of a new program to bridge the Digital divide.